Smiths Detection BioFlash Air Sampler Can Detect COVID Variants
The BioFlash Biological Identifier can be configurated as a stand-alone device or an integrated component subsystem.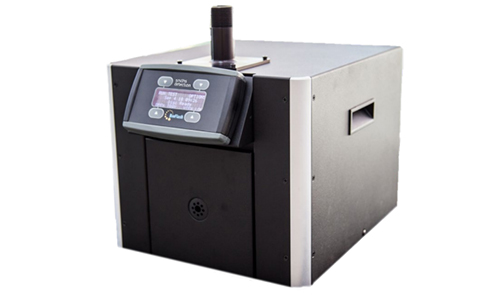 Smiths Detection, a threat detection and security screening technologies provider, announces its BioFlash® Biological Identifier, can detect SARS-CoV-2 variants, including the Alpha, Beta, Gamma, Kappa, Delta, and Delta plus variants. The company says it is currently confirming the ability to detect the Lambda variant.
BioFlash is a bio-aerosol collection and identification system that uses CANARY™ technology along with proprietary aerosol collection techniques. CANARY technology was developed at MIT Lincoln Laboratory and has been tested at Pacific Northwest National Lab, Dugway Proving Ground, and Edgewood Chemical Biological Center (ECBC). The technology has been used for over a decade in building security and mail screening applications, says the company.
BioFlash is said to provide a low-risk, cost-effective biological sampling and identification solution for environmental monitoring. The company says it can also detect common biothreat agents such as anthrax, ricin, botulinum toxin, black plague, tularemia, and smallpox.
In January, the company announced BioFlash was able to detect airborne SARS-CoV-2 by the United States Army of Medical Research Institute of Infectious Diseases (USAMRIID).
"Emerging variants are a threat to pandemic recovery; however, mitigation strategies that utilize BioFlash will have an advantage. BioFlash works by collecting aerosols and identifies the presence of dangerous pathogens using sensitive, specific and rapid detection in near-real time without laboratory analysis," says Warren Mino, Smiths Detection's managing director. "Not only can BioFlash detect COVID-19 and its variants, it can be used by anyone, giving them immediate results, in minutes not days, which helps stop the spread of COVID-19 and other airborne pathogens."
Additional features include:
Ability to capture particles up to 10 microns in size
Compact and lightweight design
Easy to use and decontaminate
PCR levels of sensitivity and specificity
Low false alarm rate
Can be configurated as a stand-alone device or an integrated component subsystem
BioFlash has successfully been used at several universities, according to the company.
"It has been a great asset to have this equipment at UMBC. As everyone knows, you need a layered protection strategy to combat COVID," says Mike Pound, Director of Environmental Health and Safety at the University of Maryland, Baltimore County (UMBC). "The BioFlash is very easy and fast to use which makes it a critical part of our mitigation strategy to help prevent transmission."
For more information, visit www.smithsdetection.com.