Inovonics Mobile Duress System Now Available
When the pendant is pushed, the system delivers precise floor and room location so first responders know where to go in an emergency,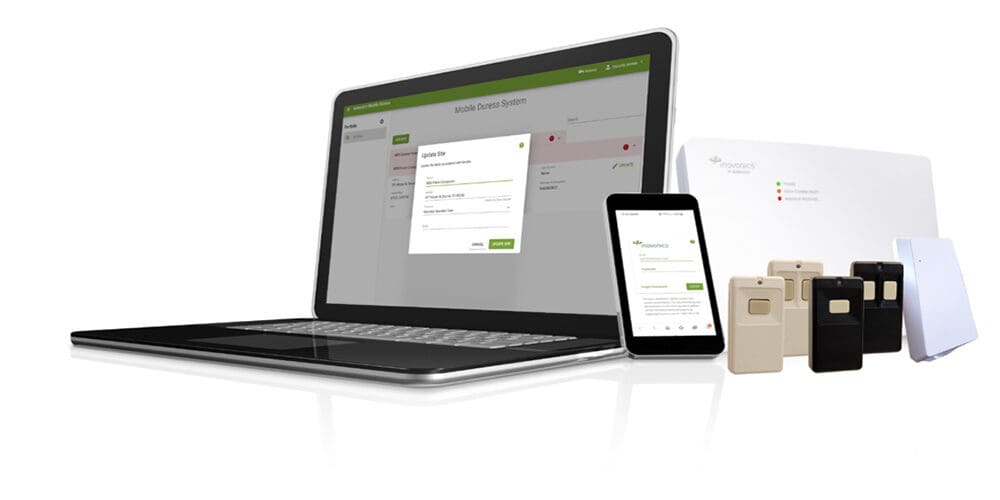 Inovonics, a life-safety wireless solutions provider, introduces its mobile duress system designed to provide indoor room and floor level location when someone activates a pendant.
"Inovonics has provided dependable duress systems to schools, hospitals, municipal facilities and other commercial properties for decades," said Inovonics Senior Product Manager Scott Fincher. "With our launch of Inovonics mobile duress, the security industry finally has the accurate indoor location solution it's been waiting for."
Using the Inovonics cloud platform, the solution combines reliable hardware with powerful software and API tools to deliver a precise floor and room location upon pendant activation so first responders know where to go in an emergency, according to the company.
When the button is pressed, a call for help is immediately sent and repeaters located throughout the building ensure the alarm is carried to a receiver, which then disseminates the alarm to the appropriate personnel — whether internal or external  — who can respond as needed. The integrability of the system allows for a variety of responses. For instance, when a wireless panic button is pressed, it can be configured to immediately initiate a building's lockdown procedure.
Designed to move small amounts of data over a moderate range in commercial environments, Inovonics' commercial mesh network uses a frequency-hopping, spread-spectrum technology that sends redundant messages across multiple channels to avoid interference obstacles. The network is self-managed and dedicated to ensure high-priority alarm messages are delivered.
The pendant transmitters can be added to an existing system to provide additional security in a single building, or a network can be scaled to cover an entire multi-building campus. Parking lots, playgrounds, and out-buildings can be covered on a single system without costly wiring, trenching, or additional configuration.
The system is available through select security dealers. For more information, visit www.inovonics.com/MobileDuress.
To download Inovonics' whitepaper on mobile duress in K-12 schools, click here. For healthcare settings, click here.