IDIS America to Exhibit at TASA Midwinter Conference on Jan. 25-27
IDIS will shares it end-to-end video solutions with education administrators and senior leaders at the virtual conference.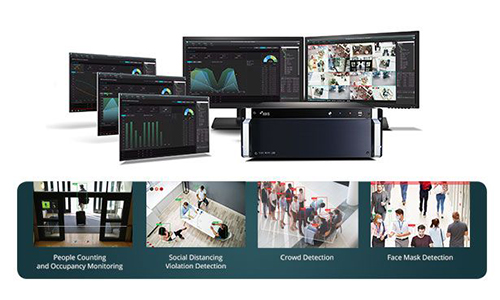 COPPELL, Texas — IDIS America, a manufacturer of surveillance technology, will be sharing the benefits of its end-to-end solutions as an exhibitor at this year's virtual Texas Association of School Administrators (TASA) Midwinter Conference happening January 25-27.
The TASA Midwinter Conference provides the opportunity for education administrators and senior leaders to come together to discuss and share innovative practices, network with peers, address the issues administrators face each day, and gain fresh insight, according to the event website.
IDIS' end-to-end video solutions have all the features and functions that schools need for security, safety and efficient management, says the company. The company is also said to have a notable track record delivering both K-12 school and university solutions, enabling affordable high definition surveillance of key areas, including entrances, perimeters, corridors, classrooms and communal areas.
"IDIS video solutions have proven time and again to be the best solution for school settings," says Jeff Montoya, Sales Director, Eastern US, IDIS America. "We are pleased to be supporting the Texas Association of School Administrators and look forward to working with Texas schools to improve safety and security in the year ahead."
IDIS video solutions are said to be ideal for schools due to their straightforward and intuitive VMS controls that are simple for authorized school administrators and senior staff to use without needing specialist training, allowing video footage to be quickly searched and downloaded. The same controls also make it easy for priority cameras to be viewed in real-time from any authorized desktop or mobile device.
IDIS is Korea's largest video manufacturer and its technology comes with the assurance of the highest level cybersecurity with multi-layered protection against hacking risks, the company says. It also provides long-term product support with product compatibility, regular firmware updates, and a warranty against equipment failure, helping to ensure a low total cost of ownership and long-term value.
For more information, email [email protected] or visit www.idisglobal.com.