Allegion Improves LCN 4040XP Series Door Closer
Updates give installers and service technicians additional confidence in installing and adjusting the door closer properly, says the company.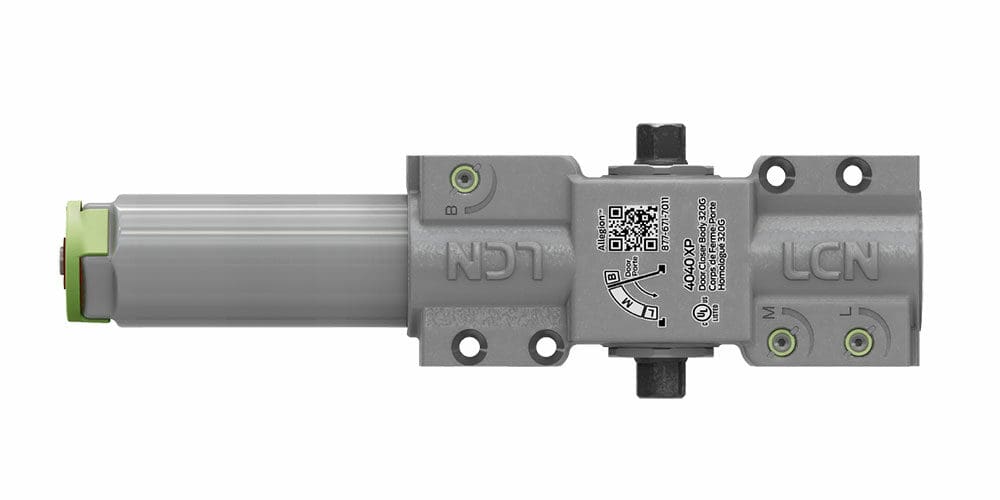 CARMEL, Ind. — Allegion, a security products and solutions provider, has redesigned its LCN 4040XP door closer to make the component easier to install and maintain.
The company says that its newly refreshed durable door closer retains its high level of performance, door prep and certifications. Internally, Allegion states that no internal changes were made to the LCN 4040XP door closer, and the updates it made to the unit's external appearance will benefit integrators with reduced maintenance requirements.
"With 50% of facility management professionals retiring in the next 5 to15 years, it's important for us at Allegion to meet the needs of the installers today and tomorrow," says Yong Lacy, Allegion director of product management, door controls.
"So, we took our most popular door closer – the LCN 4004XP – and made it even simpler to install while improving the user experience and reducing overall required maintenance. We want to continue to be the partner of choice for facility management professionals, meeting them where they are with the precise solutions they need and can trust."
LCN 4040XP Door Closer Fits a Range of Applications
According to the Midwest-based company, the LCN 4040XP door closer is its most popular product, which validates the solution's versatility in the field. Some of the product's key attributes, Allegion continues, include its durable non-handed, surface-mounted heavy-duty closer, as well as a new positive stop staking feature that prevents its screws from being unscrewed.
Other features of the newly updated product include labeled regulation values and corresponding diagrams to make adjustments quicker, easier, and more consistent. The product also provides an enhanced green dial that is said to take the guesswork out of spring power adjustments, and it incorporates LCN's logo on the casting, which is said to make identifying the LCN 4040XP door closer easy.
In addition, Allegion backs the door closer with digital resources to further simplify the installation process for new facility management professionals. These resources include interactive installation instructions that can be accessed via QR codes that are located on the product.
For more information, visit lcnclosers.com.