CS Survey: Users Share Emergency Notification Successes
Many Campus Safety readers talked about the benefits of their emergency notification and alerts systems.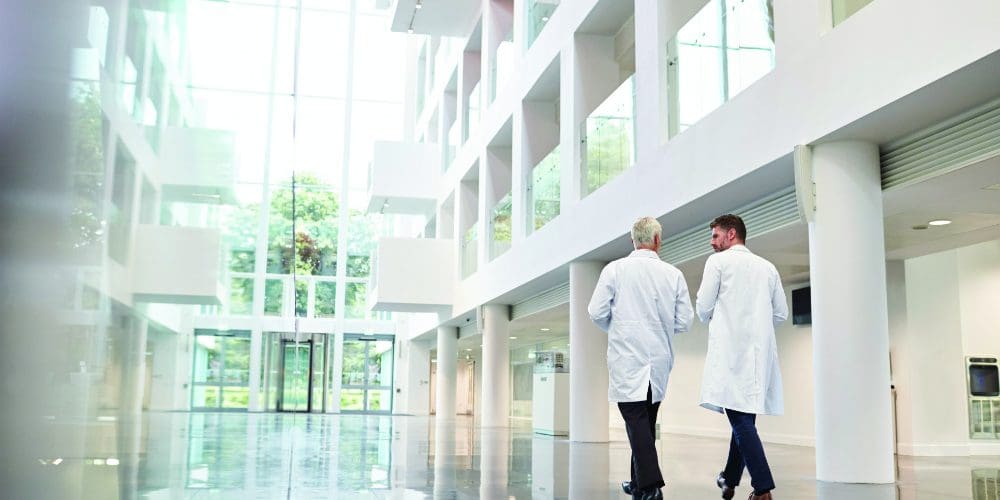 According to Campus Safety's 2017 Emergency Notification Survey, emergency notification and alert systems continue to be a popular technology purchase for schools, universities and hospitals.
To learn more about users experience with emergency notification systems, Campus Safety asked survey participants to tell us about some of the successes they've experienced with their mass notifications.
To view all the charts and data from the survey, click here!
Here's what some of them said:
Overall Emergency Notification System Performance
"By covering text and email, we have seen a high degree of penetration into classroom spaces except where professors require cellphones be turned off."
"Can target specific response groups for various incidents."
"Former system had too much of a delay in sending notifications at times; new system is much more consistent in timely notifications sent."
"Management team notified with one text alert versus many phone calls."
"Myriad of notification methods have reduced the 'Why didn't you tell me?' concerns from parents."
"Nearly 100% communication using several modalities."
"New system can be initiated from a mobile app, not needing to be physically at a PC or laptop to send messages."
"Notified other public safety and support entities of an event without our agency having to specifically contact them."
"Notifications are received within seconds of sending the alert!"
"Our new system is easier to use; messages are pre-loaded and ready to send with minimal input."
"Our notification system can send out 3,500 messages in approximately one minute."
"Reduces the number of calls to the public safety office during an emergency or college closure."
"Saves us money on installing a lot more overhead speakers. Overhead paging is considered bad for the patient experience."
"Screen crawler/capture announcements in conjunction with text and email work really well, especially since most of our building captains are administrative or other staff and are usually at or near workstations."
"Used as a wider communication tool for notification of all staff for emergency events, which staff appreciates even if the incident does not involve them."
Weather Emergencies
"Able to contact 25 percent of off-duty employees following F3 tornado that took out local wire phone service, ham radios and satellite phone."
"At a baseball game the system was deployed when a storm with strong winds popped up, enabling the stadium to be evacuated to the underground locker rooms/shelter."
"Central siren system is heard all over a 2-square-mile area. Neighbors are also alerted to potentially strong storms approaching."
"Great way to alert for school closures."
"Just last night the system was dispatched about 2:10 a.m. with a tornado/seek shelter message. It lets students who are outside or off campus know to immediately get inside and seek shelter."
"Radio announcements have been effective when closing for blizzards."
Facilities Issues
"Able to quickly disseminate information regarding a power outage during a final exam day. Was able to effectively communicate rescheduling."
"Effectively evacuated nine buildings after a 3-inch gas line was struck in the middle of campus."
"Successful notification of students when a transformer feeding part of the campus blew up, leaving no power in H wing."
"System notifications allowed staff to reroute around a major traffic collision at our campus entrance."
"We were able to control the amount of students/staff walking around campus to be restricted to specific times around the dining facility hours of operation, which allowed for snow plow operations to be safer. Otherwise, students would be walking in the middle of streets."
Active Shooter, Lockdown and Crime
"All employees are able to check in their location during an emergency in real time. We implemented all our lockdowns using this emergency management tool."
"During an active shooter situation on a neighboring campus, we were able to alert all departments on campus immediately; had the entire campus on lockdown within the first five minutes of the emergency and had 15 additional public safety personnel on site within 15 minutes."
"Information received by the public has led to multiple identifications of suspects."
"Safely got students off of the street after a fatal shooting nearby in an alley."
"The system was used to notify the community with regard to the occurrence of a double homicide-suicide."
"Use of text solution to provide discrete alerts to multi- school staff regarding soft lockdowns at specific schools for medical incidents."
"Utilized to inform parents of a false alarm/threat that gained traction on social media."
Miscellaneous Emergencies
"Had a pack of wild dogs attack a deer on campus. Used the system to alert to stay in place."
"Media misreported on a school closing. [We] used [thesystem] to inform students/parents/staff school was in session."
"Notification to parents has been successful during reunification drill to notify them where to pick up their child."
"Recently system was used effectively to alert campus population to a prisoner escape."
"We routinely use the emergency notification system to make police command staff aware of certain types of incidents that have occurred on a campus."
"Response to medical and security issues have been good."
"System notifications allowed students to be aware of an escaped convict in the area and locate him on our campus."
"Text messages from my son's college keep me abreast of developing situations, allowing me to communicate with him as needed during a crisis."
View all of the charts from the emergency notification survey here