States, Hospitals Resorting to Extraordinary Measures to Obtain PPE
The measures are in response to fears that the federal government will seize their shipments of COVID-19 personal protective equipment and other supplies.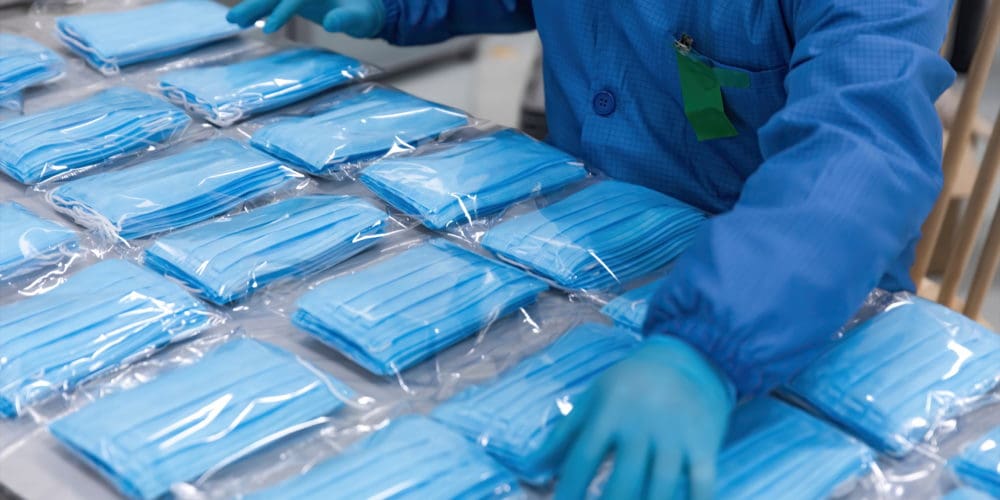 The federal government is confiscating the delivery of Personal Protective Equipment (PPE) and other supplies that states and hospitals are trying to purchase, including N95 masks and gloves used by medical workers treating patients infected with the coronavirus.
In response, states are now making alternative, sometimes shadowy arrangements and taking extraordinary measures to get the PPE they need.
Massachusetts Governor Charlie Baker said his state had to hatch a complicated plan to purchase more than 1 million N95 masks from China, reports WCVB.com. New England Patriots owner Robert Kraft, Ambassador Huang Ping, Dr. Jason Li, Gene Hartigan and the state's COVID-19 Command center made arrangements for the shipment of the masks to be flown back to Massachusetts aboard the Patriots' private jet.
These arrangements were made because a previous shipment of 3 million masks to the state were confiscated at the port of New York by the federal government.
A letter published by the New England Journal of Medicine on Friday described the challenges associated with supply-chain issues one hospital experienced and the measures it had to take to obtain equipment.
"Our supply-chain group has worked around the clock to secure gowns, gloves, face masks, goggles, face shields, and N95 respirators," Andrew W. Artenstein, M.D. of Baystate Health in Springfield, Mass., said. "These employees have adapted to a new normal, exploring every lead, no matter how unusual. Deals, some bizarre and convoluted, and many involving large sums of money, have dissolved at the last minute when we were outbid or outmuscled, sometimes by the federal government. Then we got lucky, but getting the supplies was not easy."
Artenstein's PPE deal ended with a visit from two FBI agents who asked him about it and whether the masks were being sold on the black market. He discovered later that DHS was considering redirecting the shipment, so he got his congressional representative involved, which kept the supplies from being seized.
Illinois Governor J.B. Pritzker plans on buying millions of masks and gloves from China and bringing them back on charter planes. He's not revealing the details of the shipments out of fear the Trump administration will seize the cargo for the federal stockpile, which has been depleted, reports the Chicago Sun Times.
Hospitals are also relying on the generous donations of PPE and other supplies from the community and corporations. For example, Melody Levian Psy.D. and Elliot Zarabi partnered with Sean Rad, the founder and CEO of Tinder, to deliver a large supply of PPE to Martin Luther King, Jr. Community Hospital in Los Angeles.