School PA Systems: The Best Defense Against Active Shooters and Other Emergencies
Schools and colleges can save lives by adopting proven strategies to improve the effectiveness of their campus public address systems.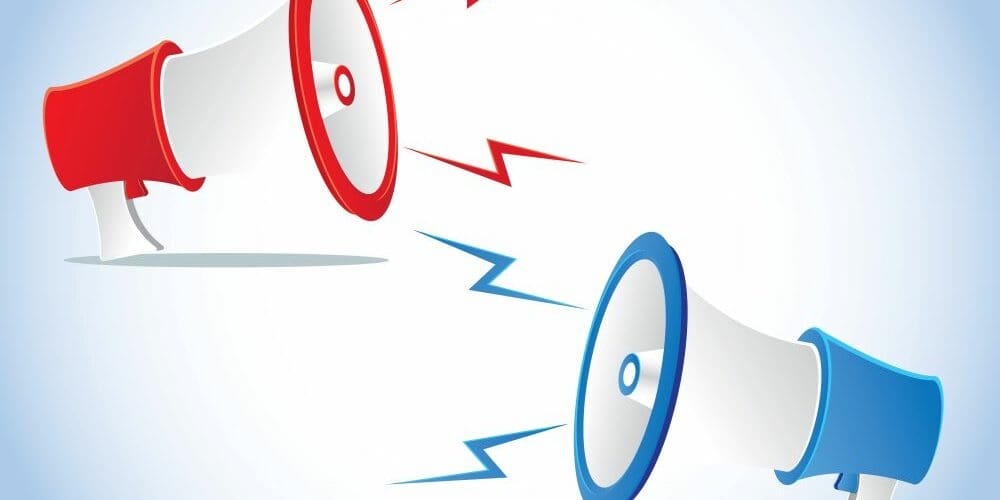 Your public address (PA) system may work well for announcing assemblies, yesterday's sports highlights, upcoming events and other routine information, but how does it stack up when there is an emergency?
Does it reach every area on campus? Are students, staff and faculty able to understand the message, even in noisy environments like band rooms and cafeterias? Do the messages reliably reach outdoor areas? Most importantly, have you put your PA-based emergency preparedness plans to the test through realistic drills? It may reveal shortcomings in the PA system that can cost lives.
In this day and age, K-12 and higher education campuses require an on-premises mass communications system that can quickly and effectively dispatch clear, concise notifications about emergencies, customized appropriately for the situation — be it an active shooter, severe weather, a lock-down or an evacuation.
Your PA system can be your best defense for all events, but only if it meets some very specific criteria. This criteria may require an update of the technologies driving the system, the components relaying the emergency notifications and the practices implemented to reduce human error. There is no room for wasted seconds, faulty equipment or unclear instruction. You probably can't always trust a school's legacy PA system to live up to these high, yet necessary standards.
If adding a new communications system to your school's infrastructure sounds like a complicated and costly endeavor, fear not. Most mass communications components utilize the same wiring infrastructure as a school's existing PA system, so new and old equipment can integrate and interoperate seamlessly as one system.
The technological updates — be it additional audible and visual IP endpoints, automation features, or new user interfaces — can turn a PA system into a school's best life-saving measure.
Run Realistic Drills to Determine Weak Spots
It is difficult to determine where and how to patch up a PA system until you find its holes. This means a campus should test and evaluate the PA system thoroughly during lockdown drills. Push comfort, convenience and accountability aside, and perform drills during pass-through periods, lunchtime, before and after school, and other busy, chaotic non-classroom times.
"Population density and noisy environments are attractive to shooters," says Jesus Villahermosa, owner of Crisis Reality Training and veteran law enforcement and lead S.W.A.T. officer. "Studies show that 90% of active shootings happen during times like these, so forget about taking roll call and giving your staff time to casually lock classroom doors during drills. You need to prepare for reality, not comfort."
According to Villahermosa, most schools practice drills during quiet classroom periods, providing an unrealistic portrayal of an actual lockdown situation. The audible and visual notifications may be perfectly intelligible when students and staff are in their classrooms, but how well does it work under prime active shooter conditions, like during passing periods where ambient noise is louder?
You might be surprised to learn that notifications are not reaching all areas, are not being seen or heard, or that your administration and staff are struggling to initiate alerts. Once you identify the weak spots in your PA system, you can take the right steps to correct them.
Pump Up the Volume and Complement with Visual Endpoints
The volume of most school PA systems is set to be heard during quiet classroom periods. It may be an ideal level to announce the daily schedule but probably will not hold up under noisy conditions and in busy hallways.
During critical times, PA systems can trigger alerts and instruction at a volume that is automatically increased to ensure it is heard above ambient noise levels.
"The sound level must be measured from various vantage points during lockdown drills and adjusted as necessary," suggests Villahermosa. "We recommend playing a looping announcement at 90dB to not only ensure that staff and students hear it, but that it muffles the sounds of hiding students, keeps the pressure on the shooter with sensory overload, and conceals the sound of law enforcement moving throughout the building."
Villahermosa refers to this as "sound concealment," and an effective PA system can provide this potential lifesaving enhancement.
In addition to increasing the volume of the PA system, improvements should include the addition of visual endpoints.
"Audible and visual messaging need to work together for optimal safety," Villahermosa says.
AtlasIED Vice President of Sales Michael Peveler adds that there are best-use cases for each mode of messaging.
"Be sure to choose the right endpoint for the intended application and location," he says.
In most classrooms, for example, a wall-mounted endpoint with an integrated speaker, LCD display, and flasher is a wise choice. As the speaker broadcasts an alert, a flasher can illuminate to grab the attention of students who may be wearing headphones or have hearing impairments — or to simply ensure that the information is received no matter how noisy the environment.
Simultaneously, scrolling text on the LCD can provide additional information, such as evacuation instructions. If students missed the audible alert, they could refer to the display. All opportunities to deliver appropriate messaging are covered.
A similar messaging trifecta also makes sense in hallways. Some endpoints offer expanded visibility with a two-sided configuration that extends from the wall. Each side of the endpoint includes a built-in speaker, LCD and flasher, so no matter which direction students are traveling, they can hear and see the alert.
In smaller offices and classrooms, where noise is rarely a distraction, a ceiling-mounted speaker with an integrated flasher often suffices, but again, be sure to consider all possible circumstances. For example, if an office sometimes doubles as a meeting space for the debate team, an endpoint with a flasher and LCD may be a better choice.
"It's imperative to plan for every possible scenario," Peveler says.
Large places like auditoriums, theaters and cafeterias, meanwhile, require an endpoint with a broad coverage range. Pendant-style speakers, which suspend from the ceiling, disperse intelligible audio over a wide radius to cover the entire area. No matter if someone is seated in the front row, back row or somewhere in between, they hear the message. Because these areas can be noisy, you might consider backing it up with an endpoint that has a built-in display.
Tamper- and weather-resistant speaker endpoints can withstand hits from basketballs, extreme climates and vandalism, making them highly versatile and an excellent choice for gymnasiums, public restrooms and outdoor spaces. They work just like any IP speaker on the network, but with a stronger, more durable housing and mounting hardware.
It's wise to pay special attention to outdoor areas, such as stadiums, athletic fields, courtyards, bus garages, parking lots and other places on school property. Many people congregate in these open-air spaces, so speakers and horns that broadcast audio widely at very loud volume levels are key.
"Open spaces tend to be the least covered area, and that's a mistake," remarks Peveler. "The best type of speaker for this job is a horn speaker."
Schools often have horns in place, but like the performance of any technology, especially those exposed to the outdoor elements, it can degrade over time.
Moreover, the locations of the speakers may no longer adequately cover the space, especially if the outdoor areas have been expanded or renovated.
"Your AV team should do a thorough analysis of each speaker and coverage pattern to ensure that everyone on the school property can hear the audio," Peveler says. "From there, you can replace faulty equipment and add speakers to fill in the gaps."
These analog horns can also be integrated into an IP-based system, ensuring that messages are automatically and consistently deployed at the same time across the entire campus.
Minimize Human Error Through Intuitive Interface Automation
"Technology is nothing unless people know how to use it," says Villahermosa.
Therefore, one of the most important aspects of a PA system to consider is the intuitiveness of its user interface.
"The days of only the principal initiating a lock-down are over," Villahermosa adds. "All school staff should be able to activate a pre-recorded announcement that's been automated to play at the appropriate volume level and deliver certain visual notifications based on the situation."
This can happen from classroom telephones, mobile phones, computers and emergency pushbuttons throughout the school.
The functionality of a PA system can be leveraged further by having schedules for non-emergency notifications and bells programmed into the system, as well as important escalation parameters, like playing messages at a higher volume during an emergency than for routine announcements. Any speaker, display, telephone, computer or security system that is on the network (and even mobile phones on and off campus) can be integrated and unified with the PA/mass communications system via the headend interface.
In any case, the simpler it is to initiate alerts and announcements, the less likely mistakes will be made. The last thing you want is your appointed technology administrator to inadvertently miss a critical step in the deployment of a lockdown message because the software was too difficult to follow. Automations remove the opportunity for human error, especially during stressful situations.
Save Lives With Your School PA System
A school's PA system can be your best defense against active shooters and other crises, but only if it adequately covers the entire campus.
To administrators, superintendents, and other educational stakeholders, Villahermosa frequently reinforces the need to invest in the public address system and is surprised at how many schools across the country continue to spend precious funding on adding more cameras on their campus' rather than investing into a more effective PA system: "It's confusing to me as to why you would invest into more cameras that will only record the attack rather than use funds to enhance their PA systems which will actually save more lives."
Realistic lock-down drills to analyze the intelligibility of messages, the addition of audible and visual endpoints to fill the gaps, raising the volume, and automating the delivery of emergency information via an intuitive user interface can vastly improve the life safety capabilities of a PA system and convert it into a unified mass communication system. By establishing and following best practices, many lives can be saved.
---
Gina Sansivero is vice president of marketing and corporate communications for AtlasIED.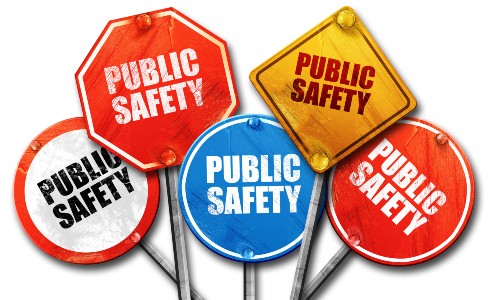 Leading in Turbulent Times: Effective Campus Public Safety Leadership for the 21st Century
This new webcast will discuss how campus public safety leaders can effectively incorporate Clery Act, Title IX, customer service, "helicopter" parents, emergency notification, town-gown relationships, brand management, Greek Life, student recruitment, faculty, and more into their roles and develop the necessary skills to successfully lead their departments. Register today to attend this free webcast!
One response to "School PA Systems: The Best Defense Against Active Shooters and Other Emergencies"