Implementing AI-Supported Gun Detection in Schools: What We Learned
Be sure to address these considerations when vetting artificial intelligence (AI) technology for gun detection.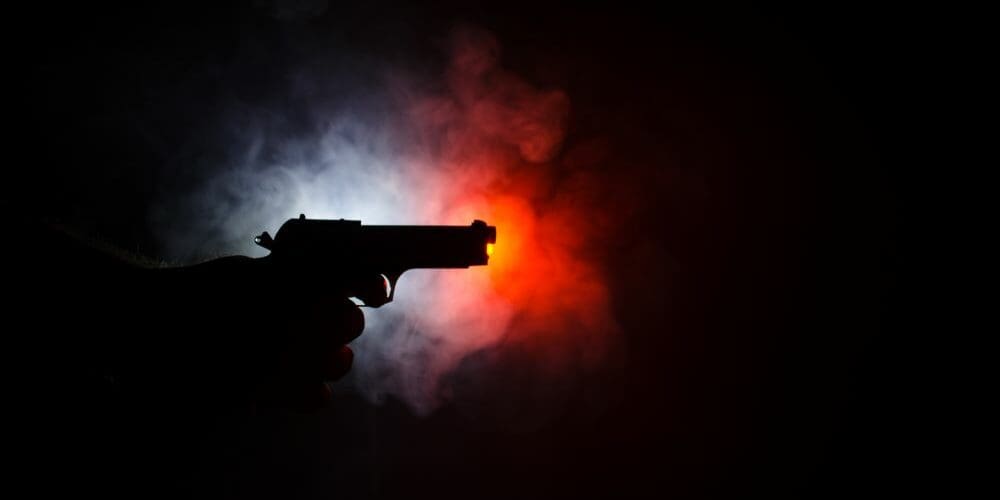 Recent advances and discussions about artificial intelligence (AI) have generated much interest within the security industry. AI is everywhere, from Chat GTP and Open AI to weapons detection platforms. Every day you likely receive correspondence from vendors wishing to demo or sell your district the latest and greatest AI solution.
But… just like any new product, there are always considerations. Our organization is the first in Maryland to deploy an AI-based gun detection solution. Over the last several months, we have learned valuable lessons that all security directors should remember when deploying any artificial intelligence-driven solution.
Artificial intelligence is a grand vision of creating intelligent machines. Several different aspects of AI seemingly make it difficult to understand. However, AI is simply replicating the characteristics of humans and creating pathways for computers to accomplish the same tasks. For example, robotics is human movement and environment interaction in the AI world. There are about 20 to 30 computer applications that makeup AI.
In the security space, AI can currently be incorporated into notification workflows, robotics, pattern recognition, speech recognition, natural language processing, and image processing. The gun detection solution we employ uses pattern recognition and image processing to monitor existing security cameras, assess the presence of a person in the frame, identify a weapon, and analyze the person's movements. A notification workflow is started to alert the necessary people and responders if a firearm is detected.
The technology works as advertised. It is accurate, provides quick notifications, and is a cost-effective way to transition your reactive camera system to a proactive portion of your security strategy. As with any security solution, however, some limitations and variables must be considered while assessing your needs and considering using an artificial intelligence product, especially when adding a gun detection solution to your cameras.
All security solutions have limitations, and each is designed to reduce the risk of one or two threats at best. There are no all-in-one security solutions. The best security strategies always include overlapping layers of security with redundancy.
What AI Gun Detection Is… and Isn't
Purposes: AI gun detection is designed to extend your threat detection capability in instances where a firearm is visible to the camera. It is not a weapons detection system or metal detector. The deployment of gun detection technology using surveillance cameras is designed to identify a visible firearm and provide almost instantaneous notification to the stewards of the building.
Limitations: This solution can only detect firearms in the "cone of detection," which is based on many factors related to your camera's settings, placement, and environmental factors. It can't see through clothes, bags, or vehicles.
Address These Considerations Before You Buy AI
Camera technology:
Many camera manufacturers and AI solution providers partner to provide services. Camera technology evolves quickly. Older technology may need to be replaced if the resolution needs to be higher or the streaming capability is incompatible with the solution.
Finding AI providers that can service existing cameras is significant. Some software works better with some cameras but not with others. An audit of camera technology should be completed prior to deciding on an AI provider. Remember that some camera manufacturers are "zero trust systems" and do not allow outside providers to integrate with their platform.
Camera placement:
The philosophy for camera placement is highly variable. You may find cameras placed on dumpsters or at employee entrances. Cameras may be pointed at playgrounds or placed 30 feet off the ground to cover a large area. We have found that cameras placed 6 to 8 feet off the ground, at entrances or higher threat areas, maximize the effectiveness of the gun detection capabilities.
Camera maintenance:
AI gun detection technology requires clear pictures. Dirty, clouded, or discoloration of lenses will significantly reduce effectiveness. A preventive maintenance plan or replacement should be considered.
Camera settings:
Gun detection software requires a very high streaming rate (10 frames per second) to be effective. Depending on footage storage times (3, 5, 7, 14 days), this could cause issues. Dual streaming may be an option depending on your cameras. Further, most cameras are set with a wide Field of View (FOV). To improve detection, FOVs must be compressed, which will compromise the camera's coverage area. Finally, gun detection software works best in the arc of detection, which varies for each camera depending on several factors. The pixels per square inch (PPI) will likely have to be adjusted to broaden the arc. The higher the PPI, the better the system will operate. All of these setting changes have cascading effects on your camera ecosystem that you must anticipate.
Environment:
Shadows, sun angle, tree cover, shade, and ambient light can all reduce the effectiveness of the software. Attempts to balance the over-penetration of the sun versus having a clear, bright picture can be challenging. Many schools have awnings over their entrances. Awnings create shade, which can cause challenges with pixel depth, thus reducing effectiveness.
Testing:
AI gun detection in surveillance cameras is not a plug-and-play solution. Each camera must be tested. Testing can be done with QR-type placards; however, testing should be done using look-alike firearms (rifles and handguns), which allows you to test the system realistically. Realistic testing requires much coordination with law enforcement and schools. Students should not be present when testing takes place. A uniformed law enforcement presence is essential to reduce the likelihood of a "blue on blue" issue or a good-intention citizen intervening in what they perceive as an active threat.
Further, all role players should be easily identified; we use ANSI vests for all role players. Each camera should be tested using multiple types of weapons from numerous angles and approaches to the camera. After testing, any issues should be addressed, and the camera should be tested again. Testing takes time; we found it takes 30-45 minutes for roughly five cameras at each location.
Artificial intelligence ethics:
There are ethical concerns with most AI solutions. Proactive communications with your staff and community helps to reduce controversy. Being transparent about the limitations of the system and not overselling the capability are highly important. Facial recognition is a hot-button issue. AI gun detection does not use facial recognition, nor does it simply monitor and alert on behaviors.
Do Your Homework
Artificial intelligence-driven gun detection solutions work as advertised. They are cost-effective ways to extend threat detection capabilities; however, there will likely be issues with the existing infrastructure that you must be willing to address to ensure the effectiveness of the system. As you explore solution providers, it is essential to understand the age of an AI program and have information that will allow you to efficiently judge the sustainability, legitimacy, and potential for longevity of the solutions provider you are considering.
While solutions such as AI-driven gun detection or weapons detection systems can enhance a K-12 campus' existing security footprint, their implementation and sustainment require ongoing funding, extensive planning, and continuous work. Additionally, there is a strong likelihood that their presence will require an escalation of commitment in other areas to ensure maximum effectiveness.
Exploring and implementing new technology is likely inevitable. However, we must ensure all layers of security support and enhance foundational principles of positive school cultures, strong relationships between staff and students, and having a well-trained and informed staff and student body.
---
Jason Stoddard is director of school safety and security for Charles County (Maryland) Public Schools. 
If you appreciated this article and want to receive more valuable industry content like this, click here to sign up for our FREE digital newsletters!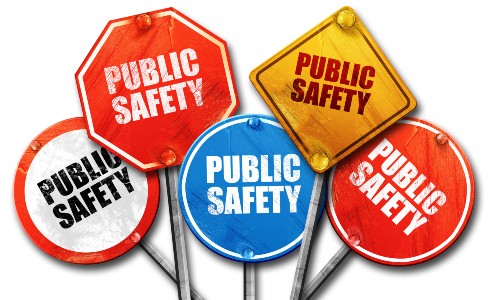 Leading in Turbulent Times: Effective Campus Public Safety Leadership for the 21st Century
This new webcast will discuss how campus public safety leaders can effectively incorporate Clery Act, Title IX, customer service, "helicopter" parents, emergency notification, town-gown relationships, brand management, Greek Life, student recruitment, faculty, and more into their roles and develop the necessary skills to successfully lead their departments. Register today to attend this free webcast!