The Illinois School Safety Conference Is THIS Tuesday, Oct. 5
The school safety conference is a free, one-day event that will take place on Tuesday, October 5 in Niles, Illinois.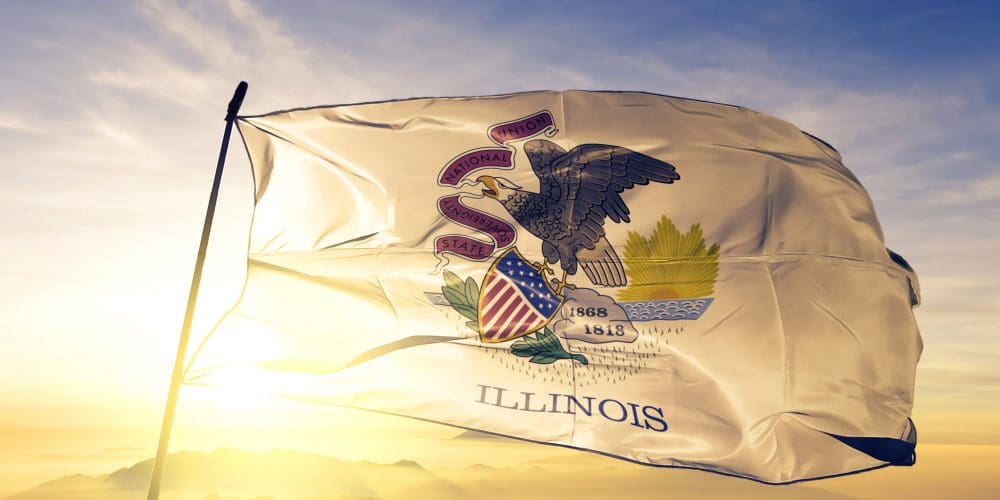 Heighten your safety awareness by attending the annual Illinois School Safety Conference, a gathering of experts in school safety and crisis prevention. Learn how to enhance the safety and security of your school. This vital information will be practical and easy to apply and there will be time for questions. There is ample parking and WIFI is available.
The annual Illinois School Safety Conference will take place October 5, from 7:30 a.m. to 4 p.m. at the White Eagle Events and Convention Center, 6839 N. Milwaukee Ave., Niles, IL 60714.
District and school administrators, police and fire departments, transportation directors, social workers, and safety and emergency managers at Illinois K-12 schools and school districts are encouraged to attend.
Register by September 30 at https://www.feapc.com/safety-conference.
This event is FREE for school personnel, police, fire, emergency preparedness personnel, social workers and public safety officers. You must bring your school or agency ID to enter the event. This event includes:
FREE Continental Breakfast & Lunch
Exceptional Vendors Onsite
Professional Development for school personnel (Paperwork Will Be Provided Onsite)
Speakers
Don Kauerauf, Chair, Illinois Terrorism Task Force – Illinois Emergency Management Agency: Safe2Help Illinois
Adam Carson, Impairment Detection, Active Patrol Sergeant and Drug Recognition Expert, "Drugs in Schools: The Importance of Impairment Recognition"
Paul Timm, PSP, Vice President, Facility Engineering Associates: "School Security Lessons & Concerns as We Emerge from COVID"
Molly Bradley Hudgens, School Counselor, Sycamore Middle School in Pleasant View Tennessee and Congressional Medal of Honor Citizens Honor Recipient: "Recognizing Red Flags – An Educator's Role in Preventing School Violence"
Nick Chernoff, Senior Threat Analyst, Safer Schools Together: "Responding to Digital Threats – A Review of Recent Cases, Lessons Learned, and Challenges that Frontline Investigators Currently Face"
Ashley Reichert Oglesby, Assistant Center Chief, Illinois State Police, Statewide Terrorism & Intelligence Center
Stefan Bjes Sergeant, Addison Police Department, "Responding to students with Autism; Tips and Strategies for Law Enforcement and School Officials"
Lunchtime Panel Speakers
Randy Braverman, Senior Consultant, Facility Engineering Associates
Paul Timm, PSP, Vice President, Facility Engineering Associates
Ron Ellis, School Security Specialist
Douglas Ford, Chief, Clovis New Mexico Police Department
Nicholas Zakula, Bureau Chief, Niles Police Department
William Evans, Retired Lieutenant Cook County Sheriff's Police and Security Specialist
Officer Jon Kaplin, School Resource Officer, Belvidere High School and President of ILSROA
Jeff Vose, Regional Superintendent of Schools, SangamonMenard Counties
Thomas Bertrand, Executive Director, Illinois Association of School Boards
David Young, FBI Chicago, Liaison between the Behavioral Analysis Unit and Local Law Enforcement
Cordelia Coppleson, Illinois Attorney General's Office, Law Enforcement Training Project Coordinator
Eric Arnold, Program Manager, Illinois School & Campus Safety
Beth Windisch, Regional Prevention Coordinator (Chicago), U.S. Department of Homeland Security Office of Targeted Violence & Terrorism
Jeff Aranowski, Executive Director, Safe and Healthy Climate, Illinois State Board of Education
Michael Kindhart, Safety Education Unit Manager, Illinois State Police
Jonathan Silver, Dean of students, OPRFHS
Richard Weiner, Deputy Chief, Glencoe Police Department
David Negron, Superintendent, School District 89 (Maywood, Melrose Park, and Broadview)
Cathy Stashak, Section Chief Technical Service Division Office of the Illinois State Fire Marshal
Charles DuShane, U.S. Cybersecurity and Infrastructure Security Agency (CISA)
Hosted By
Illinois State Board of Education, Illinois Emergency Management Agency, Facility Engineering Associates, P.C., Niles Police Department, Township High School District 211, Illinois School Resource Officers Association, Illinois State Police, School District 89 (Maywood, Melrose Park and Broadview), Archdiocese of Chicago Office of Catholic Schools, and Proviso Area for Exceptional Children
Contact Randy Braverman for more information at randy.braverman@feapc.com or 224-578-0484.