Hospital Security from the Front Door to the Bedside
Unified systems that combine video, access control, communication systems, sensors, and more can bolster hospital efficiencies, security, and patient satisfaction.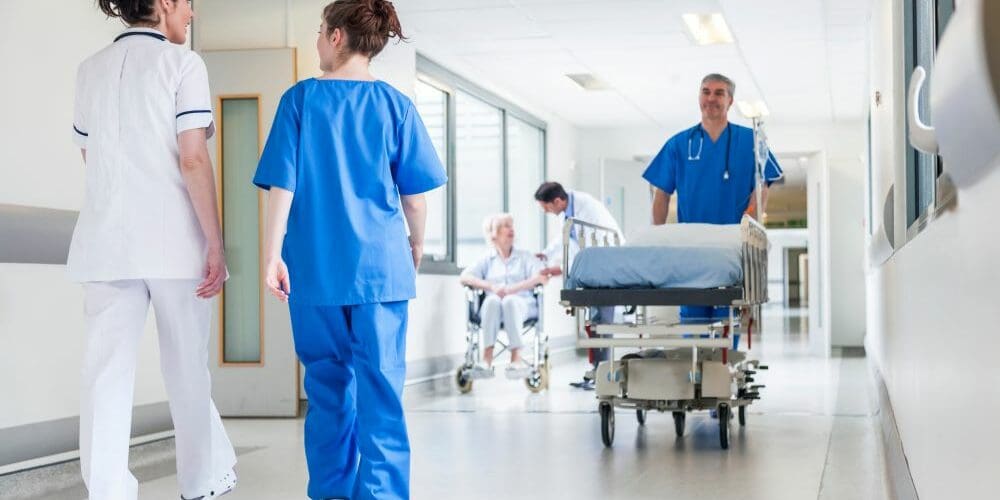 All aspects of the global healthcare industry have been impacted by the pandemic and the digital transformation it accelerated; creating not only hospital security challenges but also, as noted in Deloitte's 2022 Global Health Care Outlook, "a powerful opportunity for the healthcare sector to reinvent itself."
Video surveillance technologies have advanced with digitization, opening new opportunities for healthcare organizations to use data gathered by video management systems (VMS) in combination with data from access control systems (ACS), automatic license plate readers (ALPR), communication systems, sensors and more — not only to protect buildings and people but also to improve efficiency and the patient experience.
Increasing Security Team Efficiency and Mitigating Cyber-Threats
Patient throughput is the primary measure of efficiency in a healthcare facility, and optimizing it falls across many departments. Unifying physical security solutions to centralize data can help security teams function more efficiently, and information technology (IT) teams mitigate cyber threats. When data is centralized through a unified physical security platform and viewed in a single user interface, the opportunities to respond faster and more efficiently can reach across departments.
The sheer number of false alarms in the healthcare setting, both at the bedside and overhead, has created a concerning desensitization that directly impacts the efficiency of security resources. The Canadian Medical Association reported that 85-90% of alerts that signal through hospitals are considered false alarms and don't require intervention.
Unifying security cameras, door sensors, access events, and IoT devices can dramatically reduce the number of false alarms, while viewing that data centrally in real-time can help teams respond faster to true alarms. The reduction in noise and alarms also benefits hospital caregivers, staff, patients, and visitors.
A unified physical security platform can also help security teams intervene in the event of workplace violence, recognize the license plates of vehicles in order to determine access, or secure medicine cabinets. It can even help teams maintain compliance with healthcare regulations and improve facility planning to increase patient throughput and staff satisfaction. When communication management capabilities are part of a unified platform, clinicians and staff can see and speak to patients remotely to validate that they are scheduled for appointments before granting them access to a building.
And for larger hospital complexes, federating systems can centralize multiple campus views into one security operations center (SOC) increasing the operational efficiency of physical security teams on a large scale.
Unified Physical Security Helps IT Ward Off Cyberattacks
As healthcare organizations migrate sensitive data to new networks, add IoT devices to their networks, and enable remote work and mobile devices, the risk of cybersecurity breaches grows along with the larger attack surface. The increasing use of technology has led to a rise in data breaches and cyber threats in hospitals.
For the 12th consecutive year, the healthcare industry has the highest data breach costs, paying an average of US$ 10.10 million for a data breach in 2022. This is up more than 9% from 2021. The information accessed through these data breaches is extremely sensitive and needs to be thoroughly protected.
Physical security and information security are linked. There's no difference in the result whether a hacker accesses an organization's server rooms physically or through a video surveillance camera, HVAC equipment, or an employee's laptop. A collaborative IT and physical security team can develop a comprehensive program based on a common understanding of risk, responsibilities, strategies, and practices.
To meet the challenges of a changing healthcare landscape, organizations must modernize their security infrastructure, working with unified core systems like VMS, ACS, ALPR, and communications management on an open platform built from the ground up as one, seamless solution.
Technology Can Help Address Hospital Workplace Violence
Hospitals are inherently complex environments in which the needs of all stakeholders are equally important. One of the greater challenges the healthcare industry is facing right now is workplace violence. Four global health organizations surveyed their members and found that almost 60% had seen an increase in reported cases of violence against their workforces during the pandemic. And the U.S. Bureau of Labor Statistics reported that workers in health care and social services experience the highest rates of injuries caused by workplace violence and are five times as likely to suffer a workplace violence injury than workers overall.
This trend is leaving departments and units sometimes understaffed. At the same time, demand for healthcare is rising and proper care must be delivered. A unified physical security platform can help healthcare organizations address violence in their environments to provide a better staff experience and higher staff retention.
When security systems are unified, operators in control centers can pool data and leverage multiple sources to see different angles and understand different aspects of an incident. This makes investigating incidents, like unruly visitors, quicker. It also streamlines processes, like managing access badges for staff, making them simpler.
Having real-time views of data from multiple VMS and ACS centralized on a single interface also facilitates quicker responses to help deescalate violent or stressful situations, offering better protection to staff, patients, and visitors. A unified security platform can also include interactive mapping capabilities. These are important in helping staff visualize events, locate security devices and operators close by, pull up cameras, unlock doors, or activate other devices — all from the same intuitive interface.
The benefits can extend to staff beyond the security team. For example, after unifying their VMS, ACS, and other systems with a security platform, Centre Hospitalier Universitaire Sainte-Justine in Montreal has been able give doctors and nurses in the medical triage unit the ability to watch over the emergency room in real-time. This helps them to keep an eye on crowds or spot patients with unusual behavior who might need immediate intervention.
Outside the facility walls, data from ALPR systems can be combined with VMS data to help identify unexpected deliveries, investigate suspicious vehicle activity, or monitor parking areas to ensure staff and patients are safe on hospital grounds. In addition to an extra level of security, these views can help organizations optimize traffic flow.
For example, at one of its medical centers, the security team at Lee Health in Florida enabled its unified security system with an intercom module to help them maintain exceptional levels of customer service. With intercom stations deployed in a massive parking garage, if someone requires assistance or needs a golf cart ride to the hospital entrance, the team can receive the call directly within the system and begin a conversation to extend help.
Privacy is Paramount
While data from unified physical security systems can provide valuable insight to help create a safe, efficient environment, healthcare organizations must also pay close attention to data privacy. Regulations establish a minimum standard for how personal data should be stored and managed, but organizations can do more than the minimum.
A modern VMS includes features to help ensure that only authorized people access the data and manage how they can access it. VMS should also include privacy protection capabilities, which can pixelate people in videos to blur identity and provide audit trails to ensure there is a record of who accessed data and when. For example, with this capability, staff can monitor room usage and availability while maintaining patient privacy.
Systems Can Improve Patient Experience
Positive patient experience serves as a key performance indicator for all corners of a hospital, from the emergency room to outpatient clinics. With compensation, reimbursement, and even quality outcomes often linked to patient feedback, healthcare organizations must place patient experience at the top of their priority list. Managing the impact of staff shortages, workplace violence, and cyberattacks so they don't affect patients is critical. A unified security system can help healthcare organizations address these challenges and improve the patient experience.
Patients want assurances that site security and visitor access are properly managed. From video surveillance to physical access control features, a unified platform should enhance the clinical experience, provide peace of mind, and enable the patient to concentrate on getting back to good health. Family and friends want to know that their loved ones are safe while receiving treatment or recovering from an illness away from home, and they want to experience well-organized access environments when visiting. This is especially true in the evening or other times when visiting is restricted. Authorized visitors should be able to easily access facilities to visit loved ones without delay or excessive screening processes.
One of the key elements to ensuring patient satisfaction is the frequency of communication between patients and clinicians. Adding in-room video intercoms to an open, unified security platform enables caregivers the ability to conduct routine patient check-ins remotely. They can speak with patients, visually confirm their status, and determine care needs, without having to leave the nursing station or waste personal protective equipment (PPE). This experience can leave both patients and staff feeling empowered.
Unified Security Strategies Are Effective
Healthcare administrators face increasingly difficult challenges. In this environment, they must secure facilities and campuses and provide uncompromised service. Unified, open-architecture security solutions are a source of untapped resources that can serve them in this mission.
The key that unlocks these resources is a collaborative approach—security, facilities, and IT departments can work together to create unified security strategies that not only enable faster responses to security threats but also improve efficiency and enhance the patient experience.
---
John Joyce is Genetec's Director of Sales, Enterprise Markets, based in the U.S.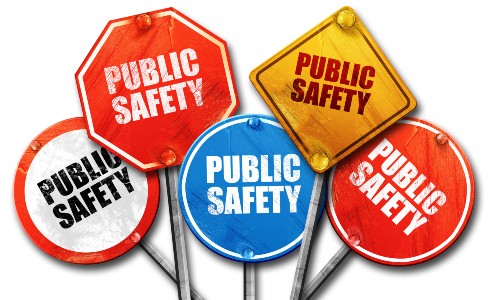 Leading in Turbulent Times: Effective Campus Public Safety Leadership for the 21st Century
This new webcast will discuss how campus public safety leaders can effectively incorporate Clery Act, Title IX, customer service, "helicopter" parents, emergency notification, town-gown relationships, brand management, Greek Life, student recruitment, faculty, and more into their roles and develop the necessary skills to successfully lead their departments. Register today to attend this free webcast!