Developing School Safety Plans? Use This 1 Word Very Carefully
When writing your school safety plans and policies, be sure they are realistic, clear, and actionable so they will be effective.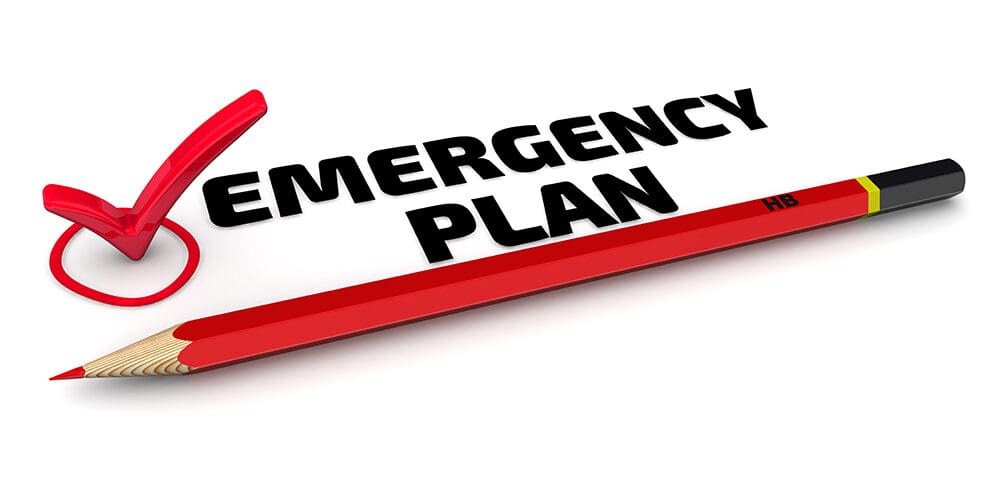 Merriam Webster defines the word "ensure" as "to make sure, certain, or safe: guarantee." A broad and lofty goal for sure, but realistic? Not in the case of policy writing  and school safety plan writing. The promise of "ensuring the safety and security of students and staff" in educational institutions is paramount, yet exactly unrealistic.
Using the word "ensure" in policy writing introduces ambiguity and unrealistic expectations. While the intention may be to convey a strong commitment to safety and security, the word "ensure" implies a guarantee of absolute certainty, which is often unattainable in real-world scenarios. Additionally, words like "ensure" can be a liability and pose a challenge to risk management professionals.
Policies and safety and security plans should be primarily designed and written to manage risks rather than state words that convey a message that risks will be eliminated entirely. These ineffective messages can undermine the risk management approach by suggesting that all risks have been eliminated or reduced to zero. The better goal is to acknowledge that risks exist and focus on specific words that lead to implementing appropriate measures to mitigate and manage those risks effectively.
Instead of using the word "ensure," when writing or amending a policy one should focus on conveying the commitment to implementing robust safety and security measures, establishing clear procedures, providing training and resources, and fostering a culture of compliance and accountability. This clear and actionable language gives realistic expectations and helps stakeholders understand their true roles and responsibilities in maintaining a safe and secure environment.
Don't Create Unrealistic Expectations
Let's look at some sample policy language with the wrong and right use of "ensure":
The Governing Board shall ensure students and staff have a safe and secure campus where they are free from physical and psychological harm. The Board is fully committed to maximizing school safety and to creating a positive learning environment that includes strategies for violence prevention and high expectations for student conduct, responsible behavior, and respect for others.
In this paragraph, the use of "ensure" gives an implicit promise of complete safety and security, which is not achievable in real-world practice. Furthermore, this statement is guaranteeing no physical or psychological harm. There is not a similar guarantee in any organization.
Even prisons, which are some of the most protected and secured facilities cannot make this type of guarantee. According to the U.S. Department of Justice, in 2018, a total of 1,120 inmates died in local jails with 40% in the first seven days of admission and 75% had not been convicted at the time of death. With all the security measures in place, if jails cannot ensure safety and security, how can a school district?
What schools can do is use the right words in the right context. Setting realistic expectations avoids disappointment or a loss of trust when incidents occur despite the policies in place. Furthermore, using the wrong words to convey promises may inadvertently suggest a sense of complacency or assume that following the policy alone is sufficient to achieve the desired outcome of "a safe and secure campus." A better statement re-written from above would be:
The Governing Board recognizes that students and staff have the right to a safe and secure campus where they are free from physical and psychological harm. The Board is committed to maximizing school safety and creating a positive learning environment that includes strategies for violence prevention and high expectations for student conduct, responsible behavior, and respect for others.
Let's look at another example:
The Board shall review the comprehensive safety plan(s) in order to ensure compliance with state law, Board policy, and administrative regulation and shall approve the plan(s) at a regularly scheduled meeting.
This is a proper use of "ensure." It is entirely plausible to make sure a plan, policy or other document is in compliance with law or policy. It is not used as a subjective term without any measurable criteria. The statement as written provides a clear indication of how compliance or success will be determined. Similarly, the following is another proper use of the word:
The Superintendent or designee shall ensure that an updated file of all safety-related plans and materials is readily available for inspection by the public. (Education Code 32282)
In this example, we can verify that there is a file available for inspection by the public. This is a specific and attainable goal with clear direction. It notes a specific objective that leads to actionable steps.
Ultimately, acknowledging the inherent limitations and risks associated with using definitive words like "ensure" is the first step to improving your policy and plan writing skills. This helps in creating accountability and ensures that policies, regulations, and plans are practical and actionable. By outlining specific procedures, responsibilities, and reporting mechanisms, policies become more actionable and foster a culture of adherence.
Another example would be your visitor policy. The words that outline people coming and going should be specific like "doors to remain locked during school hours" and "all visitors must check in at the front desk." Moreover, the policy should detail how to report unregistered visitors or suspicious activities, and to whom.
Don't be afraid to encourage the involvement of students, parents, and the broader school community in safety initiatives. Many parents are active visitors or volunteers to schools and may look at things differently. Sometimes, our own people's visions get "stale" and need outside influence.
The 'How' for Policy and Related School Safety Plans
How can you get better at writing policy and safety plans? Start with the end in mind. Ask yourself and your team to define the purpose and scope. Write it out, don't just say it out loud.  You should be able to clearly articulate the overarching goal with specifics such as emergency response, physical security, bullying prevention, etc.
The objectives should align with the overall mission and values of each school. Specific examples may include reducing the frequency of incidents, improving response times, or fostering a culture of safety and security. Set realistic goals that are attainable and relevant to the specific needs and capabilities of the school.
Next, it is vital to conduct a risk assessment of each school campus (and don't forget the district offices, maintenance yards, central kitchens, and other ancillary locations). The assessment should identify potential hazards and vulnerabilities. At the same time, you must consider various scenarios, including children at morning entry, lunch time, dismissal, night football games and dances, and other times where it may be inconvenient to test safety protocols.
Keep in mind each school's location, facilities, and activities will vary. You cannot do an assessment at one location and transfer the information over. Detailed procedures for different schools and different scenarios will vary, including specific roles and responsibilities for staff members.
For example, an elementary teacher will have different role moving a class of 7-year-old students, compared to a high school teacher with 16- and 17-year-olds who will likely be able to take care of themselves much more than younger students. Note that all procedures, regardless of the location and situation, are practical, easy to understand, and adaptable to evolving circumstances.
Once you have the policy and plans completed, reviewed, and approved, it is important to establish compliance and accountability through specific mechanisms for monitoring and enforcing adherence such as training. A statement that "every staff member shall receive 60 minutes of training" is easily measured and actionable versus, "staff shall be trained appropriately."
Consequences for non-compliance should be clear as well as a mechanism for reporting policy violations.
Finally, implement a system for regular policy review and updates to reflect changes in best practices, regulations, and the evolving needs of your school community. Use incident data, feedback from stakeholders, and changes in the school environment to inform improvements and modifications to the policy. This too should be specific.
For example, establish a timeline for reassessment, considering at least an annual review with a statement like "this policy shall be reviewed and updated each year no later than September 30."
Develop Clear, Effective, Actionable, and Measurable Policies and Regulations
Crafting effective safety policies and plans for schools requires careful consideration of and strategic writing. By using clear and actionable language, acknowledging realistic expectations, and incorporating feedback mechanisms, we can develop clear, effective, actionable, and measurable policies and regulations.
Remember, the ultimate goal is to create, not guarantee, a safe and secure environment for all.
---
Dr. Victor Hayek is deputy superintendent for the Conejo Valley Unified School District in California.
If you appreciated this article and want to receive more valuable industry content like this, click here to sign up for our FREE digital newsletters!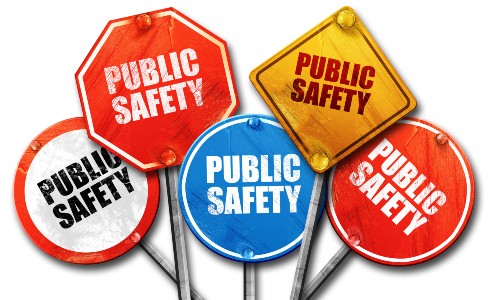 Leading in Turbulent Times: Effective Campus Public Safety Leadership for the 21st Century
This new webcast will discuss how campus public safety leaders can effectively incorporate Clery Act, Title IX, customer service, "helicopter" parents, emergency notification, town-gown relationships, brand management, Greek Life, student recruitment, faculty, and more into their roles and develop the necessary skills to successfully lead their departments. Register today to attend this free webcast!