1 Student Killed, 1 Arrested in New Mexico School Shooting
The school shooting happened on the third day of classes and has prompted additional police presence on campus.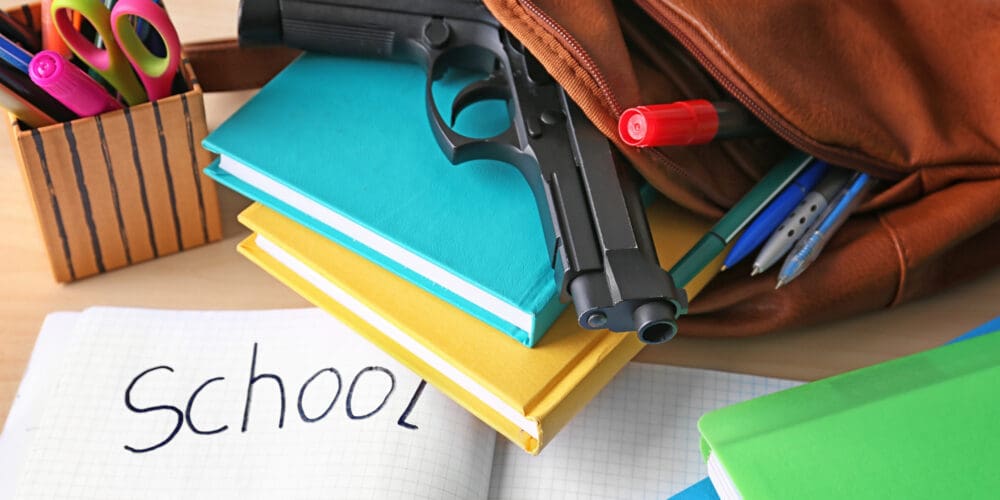 Albuquerque, New Mexico – A violent confrontation between middle school students led to one being fatally shot and another taken into custody on Friday.
The school shooting happened on the third day of the 2021-2022 academic year, around 12:45 p.m. at Washington Middle School, reports KRQE. The victim has been identified as 13-year-old Bennie Hargrove, reports KOB. The suspected shooter is also a 13-year-old male student.
Hargrove is being praised by authorities for standing up for a friend and trying to de-escalate the situation.
Albuquerque Police Chief Harold Medina said a school resource officer on campus at the time of the shooting ran towards the two boys after hearing the gunshots and was able to take the suspected shooter into custody without further incident.
Immediately after the shooting, the campus went into lockdown and parents rushed to the school.
Investigators are in the process of trying to figure out what prompted the shooting and how the suspect was able to obtain the gun he used in the attack, reports the Associated Press. Investigators are also reviewing surveillance video from school cameras as well as cameras in the community surrounding the campus. Additionally, they are asking students to come forward with information.
A memorial for Hargrove was set up outside Washington Middle School, and additional police officers will be brought into the school to provide more security.
In response to the shooting, New Mexico Public Education Department Secretary Ryan Stewart and Secretary Designate Kurt Steinhaus issued the following joint statement:
"This is a horrendous day for New Mexico. Today's tragic event at Washington Middle School in Albuquerque means the terrible scourge of school violence has landed on our doorstep. While many details are still unknown, we do know that shots were fired, that a child is dead, and that someone is in custody. We can only imagine the terror felt by students, teachers and staff as they took cover in a place where they should feel safe. We can only imagine the terror felt by families rushing to pick up their children, fearing the worst. And the senseless and violent death of a child in our protection is, indeed, the worst. We share in your grief and pain as we once again are called upon to reflect on our failure — as adults and as a society — to protect and preserve the lives and health of our children. We are reaching out to offer our assistance to Principal Angela Rodriguez and to Superintendent Scott Elder."