Woman Accused of Attempting to Abduct Babies at Carolina Hospitals
Four warrants were issued by New Hanover Regional Medical Center Police after they say the woman gained unauthorized access to neonatal units.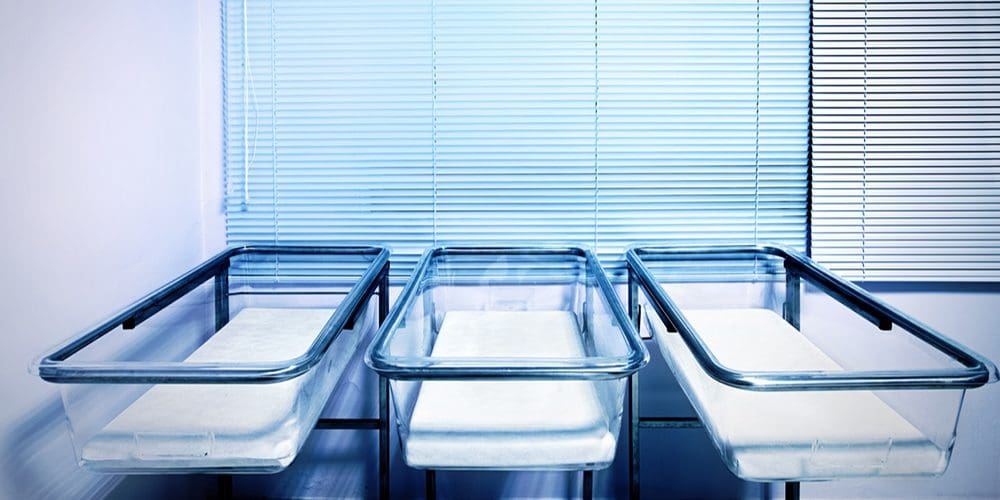 A woman accused of attempting to abduct babies from hospitals in North and South Carolina has been arrested, authorities say.
Linda Mae Everett, 36, was wanted on four warrants from New Hanover Regional Medical Center Police, including three counts of felony breaking and entering and one count of misdemeanor larceny, after she visited neonatal units at hospitals across the Carolinas earlier this month in alleged attempts to abduct a child, reports The Fayetteville Observer.
Everett was also wanted on an additional misdemeanor larceny warrant in Brunswick County. She was arrested on April 17 but was released after posting bond.
"Everett is believed to be going to neonatal units of hospitals in North and South Carolina possibly in attempts to abduct a child," read an April 13 bulletin from the North Carolina Information Sharing and Analysis Center.
New Hanover Regional spokesman Julian March says Everett presented herself at the check-in desk at the Betty H. Cameron Women's & Children's Hospital in Wilmington, N.C., on April 5 but was denied entry.
Everett later walked into patient care areas without proper authorization. Staff alerted hospital police when they noticed that she was not wearing a visitor's badge.
While the bulletin suggested Everett's intent may have been an abduction, March says there was no evidence of an attempt to remove a baby during the April 5 incident. No patients were injured or endangered, according to NHRMC.
Barbara Buechler, hospital administrator at Women's & Children's, says the hospital has an extensive security protocol in place but the first line of defense was breached.
"We have a layered system: first you must show ID to get a visitor's badge, then you get a proximity badge that gives you access to locked areas. If you don't have those you are stopped by a staff member," Buechler said.
In this case, Buechler says Everett gained entry by tailgating.
During a phone interview, Everett said she was in Wilmington at the time for a court appearance for her daughter's partner. She then claims she stopped by the hospital to deliver Bibles and presented her driver's license at the front desk. A nurse then allegedly escorted her to the children's wing and told her that there were three births that day, according to WECT.
"All I was doing was giving mothers a Bible. I do it all the time," Everett said. "I have been to that hospital four or five times before and have never gotten stopped."
NHRMC stated Tuesday that Everett was not escorted to the unit by a nurse.
"I'm pregnant, a retired firefighter, and have had to bury a child," Everett added. "This is not who I am. I am a mother, and I would never take someone else's child."
Babies at the Wilmington hospital are tagged with electronic hugs systems, says Buechler, which sound an alarm if they are taken from a secured area.
Everett's first court appearance is scheduled for May 21 in New Hanover County.