Tacoma Hospital Brings in K-9 to Prevent Assaults, Help Sick Patients
In three months, the security dog has answered over 300 calls, found illegal drugs 76 times and de-escalated close to 80 potentially abusive situations.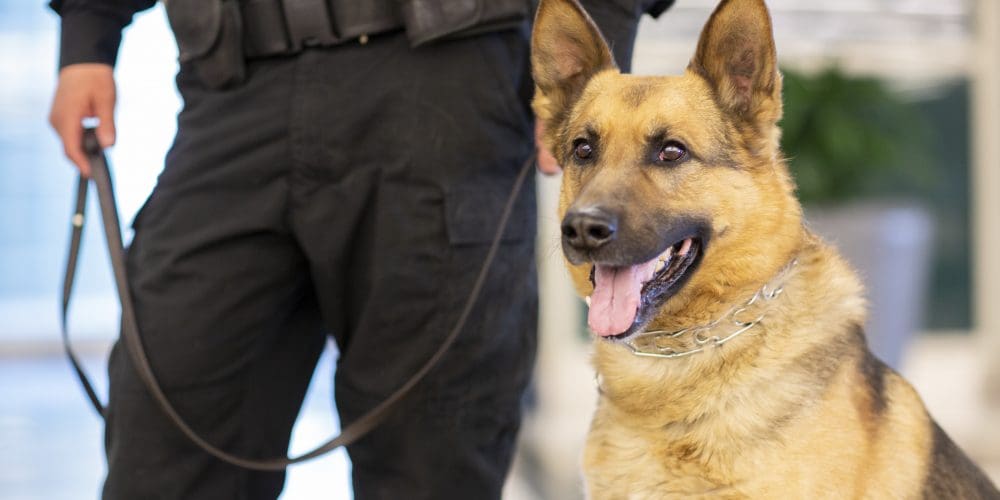 Tacoma General Hospital in Washington acquired a K-9 to address the increase in violence and abuse in hospitals.
"Officer Ben," a three-year-old German Shepard arrived at the hospital three months ago as part of a pilot program, reports KIRO 7. He will now remain at the hospital full-time.
Ben goes on patrol, sniffs for narcotics and de-escalates potentially violent situations involving visitors or patients, said Ben's trainer, Brian Phillips. He will also visit sick children who could use a friend.
A poll taken by the American College of Emergency Physicians found that around 50% of emergency physicians have experienced an assault on the job.
"There's a lot of violence in health care. It's sweeping the nation," said Radford Garrison, the regional director of security at MultiCare, a healthcare organization that runs Tacoma Hospital. "It reaches sometimes epidemic levels. You're three times more likely to be assaulted in health care than you are in the correctional system."
Working under a master handler, Phillips learned how to issue commands to search for drugs, track and apprehend people and better understand Ben's personality.
"Everything we do with him is a game, so he doesn't have really any aggression," Phillips said. "His tail is wagging no matter what we're doing, even if he's barking at someone. We train it to be a game so you can go up and pet him when he's not in those modes."
The biggest challenge, Phillips added, is having staff and visitors understand that they can't pet Ben while he is on duty.
During a normal shift, Ben will check restrooms, the perimeter and the sidewalks of the hospital.
If an incident occurs in a patient's room, Ben is called to the scene where he may check for illegal drugs.
In the past three months at Tacoma General, Ben has answered over 300 calls, found illegal drugs 76 times and de-escalated close to 80 potentially abusive situations.
"He also frees up a lot of time too because what may take an officer 20 minutes to search a room for contraband he can do in five seconds," Phillips added.
Ben will also visit the young patients in the Mary Bridge Children's Hospital.
Fourteen percent of hospitals across the country employ security dogs, and based on Ben's success, MultiCare plans to bring in another dog this year.