Survey Finds Campuses Having Mixed Success with Access Control, Lockdowns
Demand for access control, locks, visitor management and other solutions is on the rise, but the ability to lockdown is still a challenge.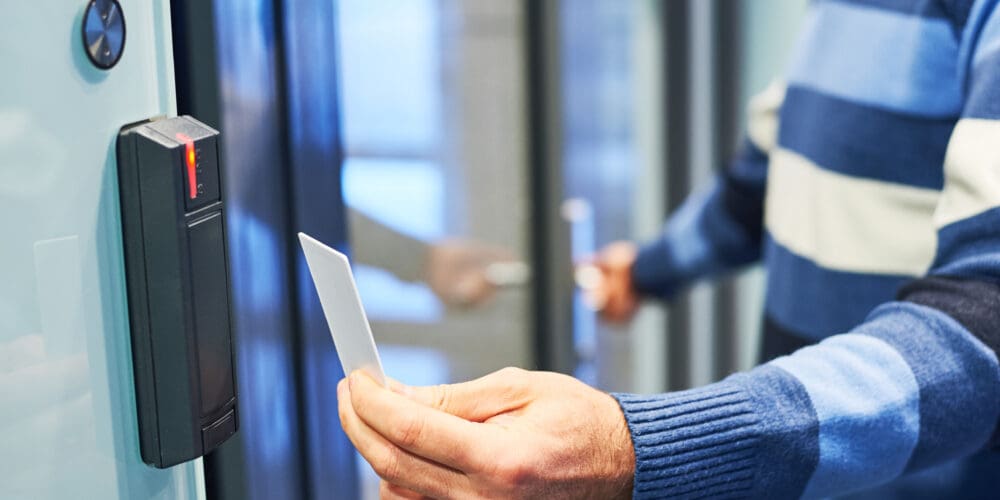 (Continued from previous page.) Survey participants are also more satisfied with the quality of their access control systems, locks and door hardware today than they were in 2019. Nearly three in five (71%) rate it as excellent or good now, compared to only 56% two years ago. Higher ed and K-12 school and district respondents were the most likely to give an excellent rating (30% and 29%, respectively) compared to hospitals (26%).
Compared to our 2019 survey results, the percentage of campuses experiencing extremely or very challenging issues associated with physical access control has remained remarkably constant. "Campus layout," once again tops the list at 39%, while "tracking and managing keys" comes in second at 33%. "Lack of metal detection or our detectors need to be upgraded" comes in third on this list.
The percentage of campuses experiencing extremely challenging or very challenging issues associated with their policies and personnel has also remained remarkably constant when compared to the survey from two years ago. The most significant change? Six percent more respondents say their issues with IT department buy-in are extremely challenging or very challenging — up from 18% in 2019 to 24% this year.
That being said "Policies supporting our access control system(s) don't exist or the ones we have need to be upgraded" continues to be the biggest thorn in the side of campus security professionals. A third say this issue is extremely or very challenging for them (32% said the same thing in 2019).
Additionally, the maintenance and configuration of locks and door hardware continues to pose challenges to this year's survey participants. There is very little change in the answers to both of these questions this year compared to 2019 — 44% this year for maintenance compared to 42% two years ago, and 36% now compared to 37% previously.
There has been significant improvement, however, in training. Although nearly half (48%) of this year's respondents say "Students, staff, administrators and teachers are not trained on our access control policies or don't follow our policies," that's way better than the 61% in 2019.
The same can't be said for doors not having locks on them that should. More than a third (37%) of this year's respondents say that "Doors that should have locks on them do not." That's up from 32% two years ago.
When it comes to access control technology, more respondents this year than in 2019 say they are experiencing some challenges, although those issues are only marginally or somewhat challenging, rather than very or extremely challenging. When you compare the "Little or no challenge" columns from this survey and the previous survey, you see that things like finding a good integrator, having enough expertise or maintenance are posing more problems for our survey takers than two years ago.
The issuance of ID cards poses challenges for many of our respondents.
A significant portion of higher education and healthcare participants say they have a slow ID card issuance process (40% and 34% respectively); printer reliability/maintenance challenges (36% and 46%); smart card management problems (46% and 42%); and the inability to issue cards outside of the card office (38%). Most of those challenges don't impact K-12 campuses or districts as much.
Thank You Survey Participants!
Campus Safety thanks the more than 400 school, university and healthcare protection professionals who participated in this research project. We truly appreciate your input.
Sponsored by: