Patients Sue Prince George's Hospital After OB-GYN Faked Identity
A former OB-GYN obtained his medical license using a fake name and a fake Social Security number and also had a false passport, visa and birth certificate.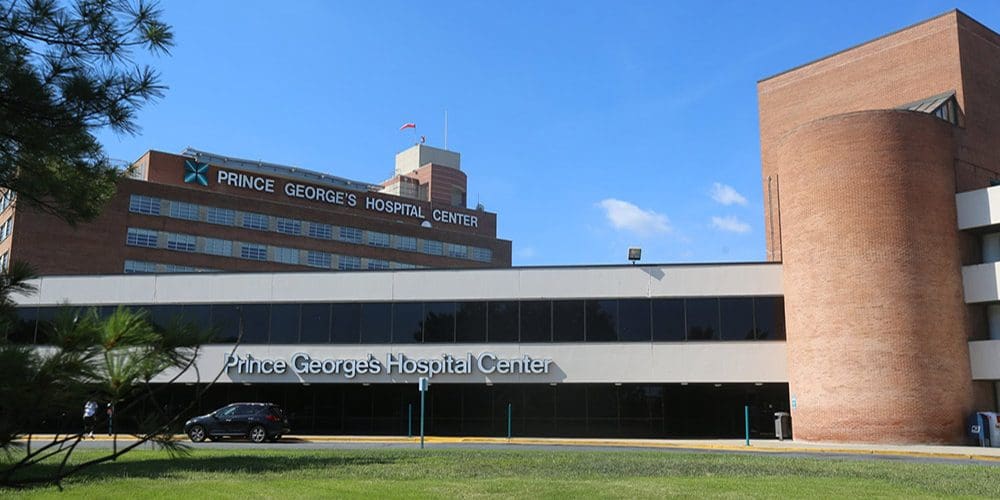 Over 100 former OB-GYN patients have filed a class action lawsuit against a Maryland hospital after an employee obtained his medical license using a fake name and fake Social Security number.
Oluwafemi Charles Igberase, who was known to Prince George's Hospital Center patients and staff as "Dr. Akoda", lied about his identity and medical certifications to advance his career, reports The Washington Post.
In 2016, Igberase was removed from the Cheverly, Md., hospital where he had worked for five years after he was indicted on charges of fraud. Igberase pleaded guilty and admitted to using four different Social Security numbers under three different names to apply for medical certifications, his medical license and federal education loans for his children.
It was also discovered that Igberase forged his medical diploma, medical transcripts and letters of recommendation. He also possessed a false passport, visa, birth certificate and immigration documents.
Federal documents show Igberase came to the United States in October 1991 on a nonimmigrant visa.
While Igberase's former patients believe the hospital should be held accountable, the hospital is blaming other agencies who vetted him.
"We are exploring many aspects of this case, researching records, and evaluating processes and procedures upon which we rely to validate information," read a statement from the hospital. "Several highly reliable agencies validated his credentials including the states in which he held medical licenses."
The hospital's attorneys also say although Igberase used a fake name and failed to meet the hospital's expectations for "sound moral character", Igberase was licensed to practice medicine in the state of Maryland.
"We acknowledge the concerns expressed by some of his former patients," the hospital told the Post. "However, it remains a fact that Dr. Akoda was a trained, licensed and qualified obstetrician and gynecologist during the entire period he had privileges to practice at our facility."
The hospital also says Igberase  "applied to, was accepted, and successfully completed" a four-year residency program at Howard University from 2007 to 2011 where he was named "Resident of the Year" in 2011.
OB-GYN Had History of Discrepancies, Fraud
The plaintiffs' attorney, Jonathan Schochor, says there were several red flags on Igberase's record that should have kept the hospital from hiring him.
In 1992 and 1993, Igberase failed basic exams to obtain his Foreign Medical Graduate Certification. He did pass eventually and obtained the certification, but it was revoked in 1995 when the committee found he had used different names and dates of birth to apply for credentials.
In 2000, Igberase was kicked out of a residency program in New Jersey after he gave them incorrect information about his identity, reports The Root.
In 2012, the federal government rejected his application for a Medicare claim after it was discovered that he used someone else's Social Security number.
Schochor says a thorough background check by the hospital would have unveiled the discrepancies.
"They've all said to us that they're worried for themselves and they're worried for their children," Schochor said of Igberase's former patients. "Has he performed cesareans or surgeries that he shouldn't have? Has he performed or not performed tests that he shouldn't have?"
One woman whose child was delivered by Igberase five years ago says she found out about his conviction when she saw it on the news. She says she immediately began to question whether she received appropriate medical care by Igberase as she had complications during her delivery and a difficult labor.
"I trusted him. This is something where you're dealing with lives, you're dealing with babies, you're dealing with personal areas," said the woman.
On March 2, 2017, Igberase was sentenced to six months in prison, six months of home detention and three years of supervised release.
Read More Articles Like This… With A FREE Subscription
Campus Safety magazine is another great resource for public safety, security and emergency management professionals. It covers all aspects of campus safety, including access control, video surveillance, mass notification and security staff practices. Whether you work in K-12, higher ed, a hospital or corporation, Campus Safety magazine is here to help you do your job better!
Get your free subscription today!