Ohio Hospital Placed on Lockdown After Relative of a Patient Threatens Shooting
A security officer placed the hospital on lockdown and called police. The male suspect was arrested and charged.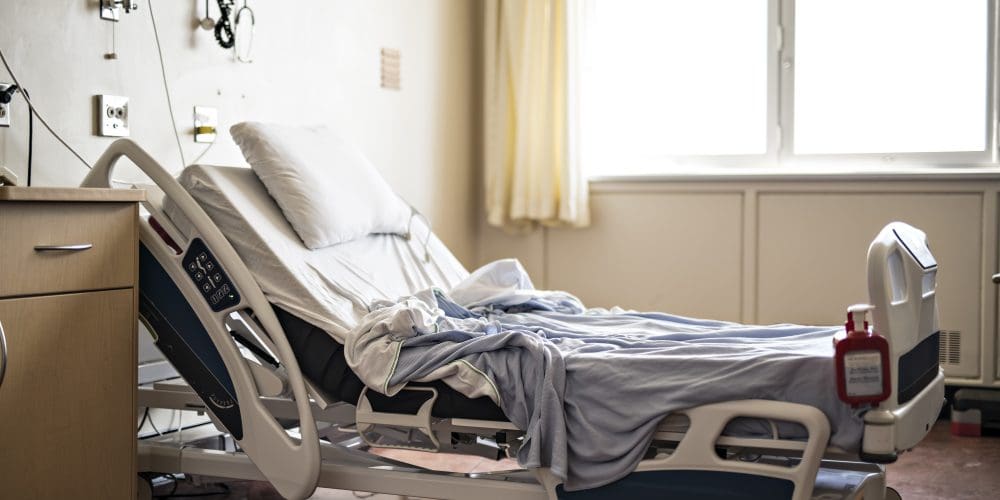 A security officer at Trumbull Regional Medical Center in Warren, Ohio, placed the hospital on lockdown on Aug. 26 for about 45 minutes after a nurse there received phone threats, according to hospital officials.
The threats allegedly began during a phone conversation between the nurse and Jason A. Reed, 32, reports WKBN. Police reports state that Reed called the intensive care unit at the hospital at 9 p.m. to ask about the condition of this mother, a patient at the hospital. When the nurse refused to release the information, Reed told her that he would shoot her, his sister, who is the mother's power of attorney, and also shoot at Gillette Skilled Nursing and Rehabilitation, where his mother had been staying.
After the exchange, the nurse informed a hospital security officer, who immediately placed the hospital on lockdown and called the police.
Reed arrived at the hospital, where he continued to threaten staff members.
Police arrived soon after, found no weapons on Reed, and transported him to Trumbull County Jail. He is charged with domestic violence, inducing panic and aggravated menacing. He was due in court on Aug. 27, where the charge of domestic violence was dismissed, reports the Tribune Chronicle.
Reed pleaded not guilty to the misdemeanor charges and is scheduled to appear in court on Oct. 5 for a hearing. No-contact orders were issued by the judge, prohibiting Reed from communicating with the nursing home, the hospital and his sister.
A hospital spokesperson issued a statement, lauding the security officer and police for their quick response to the situation, reports WFMJ.
"Last night following a disturbance involving a visitor at Trumbull Regional Medical Center, the campus was placed on a brief lockdown. Hospital security and Warren police promptly responded to resolve the situation and the lockdown was quickly lifted. Fortunately, no patients or staff were impacted and the campus is open and fully operational."