Security Officer Killed By Friendly Fire at Munster Community Hospital
A psychiatric patient at Munster Community Hospital placed the security officer in a chokehold after violently attacking a nurse.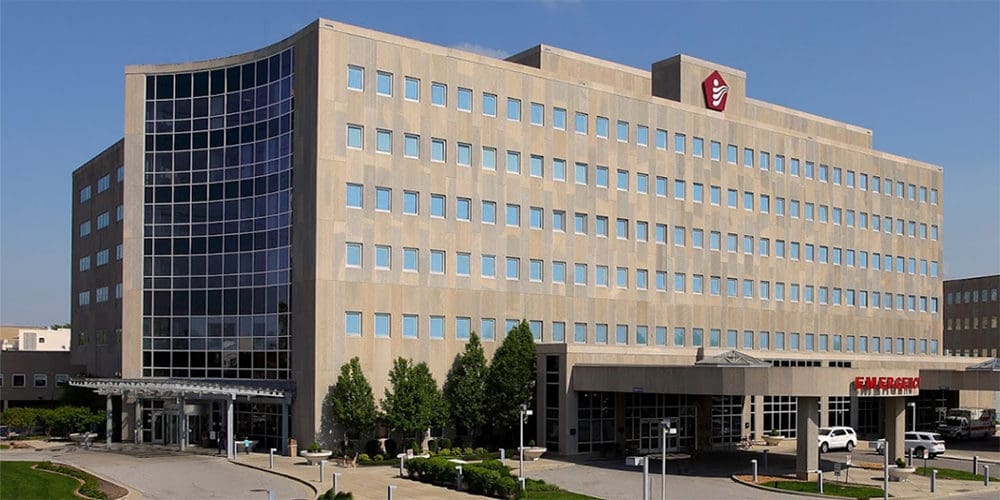 MUNSTER, Ind. — A retired sheriff's deputy working as a security officer at Munster Community Hospital was accidentally shot and killed by his colleague as the two were trying to subdue a violent patient.
According to official reports, security officers Ryan Askew, 59, and Benny Freeman, 65, responded to a report of a psychiatric patient threatening staff around 1:15 a.m. Tuesday. When Askew and Freeman arrived, the patient, later identified as 22-year-old Jamal Williams, grabbed and began assaulting a nurse, holding her and striking her in the head, reports ABC 7.
Staff and the two officers pulled the nurse away from Williams but he was able to place Askew in a chokehold. He then lifted Askew while still in a chokehold, striking him repeatedly with his free hand, according to Lake County Prosecutor Bernard Carter. Askew began to go in and out of consciousness but nurses said he yelled at Freeman to shoot Williams.
"Askew then [relayed] to him, 'Shoot him! Shoot him!' because he saw himself being strangled to death," said Carter.
Freeman fired twice, striking Williams in the face and Askew in the arm. Doctors and nurses attempted to attend to Askew but the bullet traveled into his chest. Both men were pronounced dead shortly after the shooting, according to the Lake County coroner's office.
Earlier Tuesday, Lake County Sheriff Oscar Martinez Jr. originally told the Times of Northwest Indiana that Williams had unholstered Askew's gun and fatally shooting him before being shot by Freeman.
"I knew both of these retired veteran officers personally, and they're the kind of people rookies could learn from and look up to," said Martinez. "As a young officer myself, I trained under these guys as a rookie. This is just shocking. Our whole department will be suffering from this loss."
Askew was a 15-year veteran of the department and retired in 2004 as a commander.
Freeman, a 25-year veteran of the Lake County Sheriff's Department, retired in 2010. He is also a former jail warden, Lake County SWAT team member, and previously served as the sheriff's department's sharpshooter and sniper, according to NWI Times. He was hospitalized after the shooting with an undisclosed condition.
Munster police and the Northwest Indiana Major Crimes Task Force are leading the investigation.