Lessons Learned from 6 Higher Education Emergency Managers
Emergency managers from Kennesaw State, Cal State Fullerton, Rice University, the University of Central Oklahoma, Gonzaga University and Boston College share their strategies for success.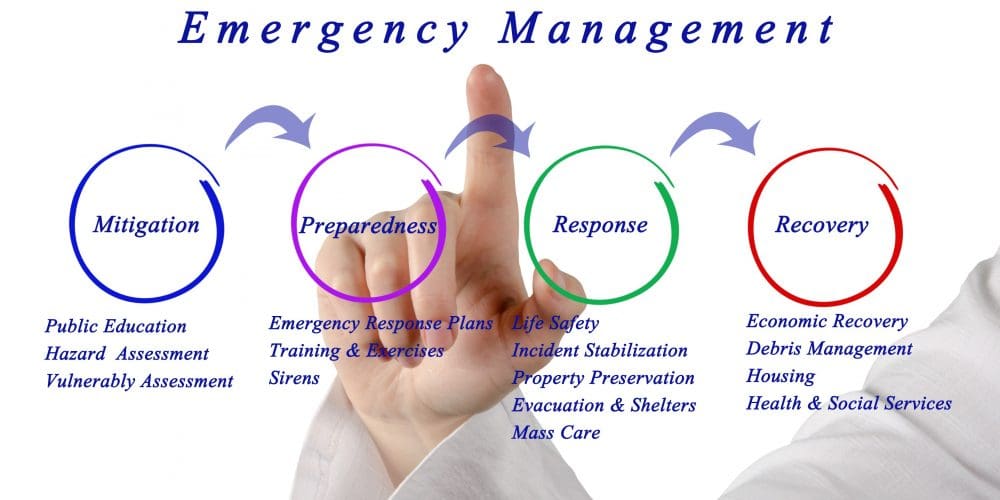 Emergency management within institutes of higher education (IHE) continues to evolve. Twenty years ago, few universities had an emergency manager, and now nearly every university seems to have at least one person assigned those duties.
College and university emergency management programs share the same important tenants as local, county, state and federal emergency management, which includes all phases of emergency management: preparedness, prevention, protection, response, recovery and mitigation. However, the increase in emergency management academic programs will likely provide more entry-level emergency management opportunities to employees with interest in the emergency management profession.
IHE emergency managers may all have the same mission, but many have slightly different responsibilities based on where the emergency management function rests within the overall university organization. Many emergency management programs fall within the public safety/police department, while others rest within environmental health and safety. A few fall within student affairs and facility operations, and there are some programs that are standalone programs that are "peers" to the other departments, including public safety/police.
Because of the differences — and even quirks — within IHE emergency management programs, and as the programs continue to develop as a relatively new field, many new emergency managers, and perhaps some transitioning into the academic setting, will value the many lessons learned from the experienced IHE emergency managers below.
Get out of the office! Building collaborative relationships starts with getting to know people. It is important to know people from top-to-bottom in an organization. In other words, do not overlook the worker bees. An emergency manager who only spends time with executive leadership will soon find themselves with very few allies.
Be able to do (or learn) everything you expect out of your staff and volunteers. You may not be able to do everything as well (for example, if dispatch operations fall within our job function, you'll never be able to enter CAD data as well), but you should at least understand the function, serve as a backup and empathize with those who may run into problems.
IHE emergency managers must be ready to "step up" to meet new challenges outside the traditional emergency management function. Do not over commit, but understand that emergency managers can often champion unmet needs (AED/CPR program, Stop the Bleed program, unmanned aerial system management, etc.). Emergency managers are excellent program and project managers.
Although it is important to work closely with the police, you are not expected to be "one of them." Remember, the police have a very important job, and many do not quite understand the emergency management function. Do not let it negatively affect you when they do not include you in their inner circle.
Closely follow potential inclement and severe weather, but do not make it personal. Emergency managers may be quick to repackage weather forecasts as if it was "their" forecast. There is nothing wrong with including potential weather impacts to your campus, but when it comes to the actual forecast, cite the forecaster (likely, NWS).
Host other organizational training on campus – state emergency management, FEMA, TEEX, CDP, etc. Not only will this provide excellent opportunities to meet others, but hosting training on your campus will save valuable travel funding.
Never miss an opportunity to teach or train others. There are plenty of opportunities to pass on advice, lessons learned and tidbits of information that provide useful preparedness information. For example, rather than simply send out the standard monthly email about the outdoor siren warning test, add a tip of some sort – "Know where you would go if there were a tornado warning. Remember, always seek the lowest level possible away from windows." On the other hand, avoid being that person that always waits to the very end of a meeting to give a "mini speech" just to show how smart they are on a particular subject.
Have a family plan. For emergency managers with young children, it is important to have a family plan. Family plans take the added stress out of emergencies when you know loved ones are cared for and safe.
Use the concepts of emergency management as a segue to other impactful aspects of your institution. For example, sustainability is getting much more attention in higher education as the emphasis on the environment and human impact increases and is often integrated into the university's mission. Mitigation efforts by the emergency manager to reduce or eliminate the impact from fires – a threat becoming more common in California – are also of considerable concern with sustainability. Structures, materials, plans and landscaping are all elements considered in the mitigation plans by the emergency manager, but they are also the same considerations by those charged with the university's sustainability efforts.
Try to provide opportunities for all of the different players in your plans to understand how one another operates in those plans. An example of this is allowing your executive or policy group members to sit in on an EOC activation exercise. Not only does this give them an appreciation of the supporting role that the EOC provides to the response, it clarifies the importance of the policy-makers to stay at the high-level decision role and "stay out of the weeds."
Remind your supervisors and executive staff as often as possible that emergency managers are extraordinarily good at planning and should be included in all university plans. Not that we need more to do, but we, as emergency managers, need to see potential campus plans for things such as accessibility, multiple emergency response vehicle entry, evacuation paths and areas for pedestrians (when a building is evacuated), potential mitigation efforts and signage. I have found that "meeting code," does not always match the reality of how space is used, especially during emergency situations. Emergency managers can add that look to the future.
The highest levels of leadership should understand the process, components and reach of an emergency management program. This will help them locate the program at the right organizational location for the program's success.  Leaders who do not adequately understand what a comprehensive EM program entails may locate the program in the ineffective black hole of a departmental "add on" instead of the system wide influencer that it should be.
Documents should be accessible. Begin with your program documents being housed and shared in a location that is accessible by anyone from any location (excluding FERPA/HIPAA and PII and other documents with sensitive information).
Understand your organizational quirks and work to find some happy middle ground that bridges the "response world" with the "higher education" world. This may include softening the language of the response world to be less "aggressive" and more inviting to those who resist formal "top down" organizational hierarchy.
Change the focus of emergency management to upstream thinking. Move the appropriate ratio of the program focus (time and money) into preparedness and mitigation. This is difficult for those who have come to the profession from the first responder realm, but it is time to fully professionalize the role of the emergency manager and focus more on the other phases of EM than just response. If we prepare and mitigate wisely, it diminishes our response requirements.
"If you build it…they will come." Getting buy-in from your organization comes with continually providing quality engagement points with leaders in your organization. Train and exercise well, and response will become routine. Build those relationships early and often through practice. Whenever possible, use your emergency systems or tools as part of your daily work, so that there is no learning curve the moment that a crisis occurs.
Get buy-in from the top. Once your president/chancellor is on board, all others will come aboard.
Never miss out on opportunity to present to faculty, staff and students. They are our life blood.
Be ready. When called upon by your administration, be ready to provide the information they need.
When you run across a negative Nik, just keep working on them. They will eventually come over to your side.
Have a champion. My supervisor and his supervisor believe in what I do. They are my biggest cheerleaders.
Develop good relationships with your locals. I know our university is in a small state, but we have a great working relationship with our city, county and state level counterparts. We also collaborate well with our other institutions of higher education.
Do not be discouraged if you are not successful initially. Your time will come when you'll need to step up.
Celebrate the unique skillsets of being an emergency manager. Rather than attempting to assimilate into a first responder identity, focus on building relationships with security, police, fire or medical personnel based on trust and mutual respect for everyone's areas of expertise.
Actively and mindfully engage in the institution's strategic planning. Develop a departmental mission statement that ties clearly to the institution's mission, and set departmental goals that build on the larger strategic goals for the division and the institution.
Focus on creating a culture of emergency preparedness rather than a program. Integrating preparedness into the fabric of the institution helps shift thinking away from being reactive (where emergency management is used only for response and recovery) into a proactive, collaborative environment that engages in all five mission areas of emergency preparedness.
Educate your campus population about their roles in mitigation, response and recovery efforts. Even short educational messages about how to respond to seasonal incidents like extreme heat, poor air quality, or snow and ice storms helps integrate the population into a proactive mindset. It also increases the overall resilience of the population when the seasonal event turns into an emergency or disaster.
Think outside the immediate area when conducting response, recovery and continuity assessments. In our region, the most commonly referenced potential catastrophic event is anticipated to occur on the opposite side of the state, but there are still significant impacts that will affect our institution and our community. Engaging in proactive, realistic assessments on the impacts these events will have on supplies and logistics, financial and income resources, tuition, student and employee morale, and the overall reputation of the institution are a crucial part of our planning process.
Use planned campus events/special events as an opportunity to build relationships, train and test on plans and use as planned exercises or emergencies. Fortunately, most campuses do not have many real large emergencies, so use planned events to demonstrate the importance of good plans, coordination and situational awareness.
Build relationships both inside and outside your institution. Connect with local, regional, state, and federal emergency management and public safety partners. Get to know your key campus partners in facilities, student affairs, auxiliary services, IT, university communications, etc. Collaborate, share ideas, think outside the box and use your peer network to solve problems, address new issues or be a sounding board. Chances are someone out there has "been there and done that." Higher ed EMs are great at being, well, collegial…
Never stop learning. Take time to attend formal training, sit in on meetings, join emergency management associations at the local, regional state or national levels. Consider starting a higher ed emergency management group in your area, or look at other professional trade groups that may exist.
Constantly look over the horizon at the next hazards coming down the road. Climate change, disease outbreak, cyber threats…what's next? Be your change agent on campus, and help others to see the potential bigger picture. It is definitely a balance between the two extremes of claiming the sky is falling vs. folks who want to stick their head in the sand.
Make sure you are addressing your whole community. Many IHE emergency managers are too student-centric or student-only in their approach. You need to think about students, faculty, staff, visitors, alumni, family and others. Vary your message to address your audience. While some information is appropriate to all, some is more targeted, such as business continuity.
These Lessons Are Just the Beginning
The many lessons described in this article are a terrific start in identifying the endless and important responsibilities thrust upon the higher education emergency manager. Personnel management, staffing and organizational development, goal setting, resource management and budgeting are examples of the many other functions within the profession that are both important and time consuming.
An entire article could be written on the many lessons learned on a single critical incident, disaster exercises, etc., but the variety of lessons learned provided here provides a foundation for others, and equally importantly, a means to perhaps avoid mistakes.
---
Andy Altizer is the Director of Emergency Management at Kennesaw State University.  Susan Fisher is the Emergency Management Coordinator at California State University, Fullerton. Jerusha Kasch is the director of Institutional Crisis Management at Rice University and a certified emergency manager.  Norman Nieves is the Director of Emergency Management at the University of Central Oklahoma.  Cassandra Stelter is the emergency manager for Gonzaga University. John Tommaney is the Director of Emergency Management at Boston College.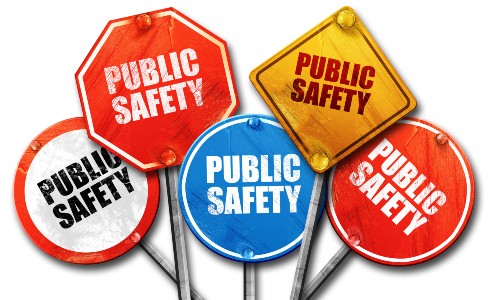 Leading in Turbulent Times: Effective Campus Public Safety Leadership for the 21st Century
This new webcast will discuss how campus public safety leaders can effectively incorporate Clery Act, Title IX, customer service, "helicopter" parents, emergency notification, town-gown relationships, brand management, Greek Life, student recruitment, faculty, and more into their roles and develop the necessary skills to successfully lead their departments. Register today to attend this free webcast!
One response to "Lessons Learned from 6 Higher Education Emergency Managers"