Recruiting in a Tight Labor Market
UCLA's Chief of Police Karl Ross describes the steps he takes to overcome recruitment challenges and ensure the officers he selects are right for the job.
A recently released U.S. Department of Justice report suggests police recruits who are service-oriented make better officers than those who are attracted to the profession in pursuit of the type of adventure that is often associated with police work. In a campus environment, especially one like the University of California, Los Angeles (UCLA), this is particularly true.
Rather than seeking out adrenaline rushes and adventure, UCLA police officers must act as mentors and partners, guiding and working with the more than 65,000 students, visitors, faculty, staff and patients who visit their campus everyday. Finding recruits who can fill this niche however, is no easy task, especially when there is a shortage of candidates.
It takes a very special person to become a campus police officer, and Chief Karl Ross, a 30-year veteran of UCLA's police department, knows all too well that he must be diligent in the recruitment process. Background screening, one-on-one interviews and competitive salaries are just some of the tools he has at his disposal so he can attract and then retain the best officers for his campus.
Recruitment has become a significant hurdle for many campus police departments. How has this challenge affected your department?
Ross: Everyone is struggling with this. When I started in 1976 in law enforcement, you had thousands of people applying for just a handful of jobs. Now we have thousands of openings and a handful of people applying for them.
Even when we go out and find people to fill the jobs and who have the desire to do it, we put these people through rigorous background checks, which are exhaustive and take months to complete. Do they have backgrounds where they had drug or alcohol abuse, which potentially disqualifies them? Every facet of their lives is looked into, and a lot of people just don't feel comfortable with that kind of scrutiny.
If they are laterals [meaning they are officers who work at other police departments], they then have to go through a field-training program. If they haven't been to an academy before, they have to go to a law enforcement academy. It's a yearlong process from the time they walk in, and you have attrition along the way.
You put that all together, especially in a large metropolitan area where I'm competing against the Los Angeles Police Department [LAPD], the Los Angeles County Sheriff's Department, the California Highway Patrol and 82 other law enforcement agencies in Los Angeles County, and all of us are competing for a very small pool of candidates. It's difficult.
Are you able to provide competitive salaries to your officers and recruits?
Ross: I'm fortunate in that I have the support of administration so that our salaries are competitive with local law enforcement, which really helps in our recruitment efforts. But it takes a very unique person to want to be a law enforcement officer on a university campus. A police officer's job is difficult by itself, but then put someone in this environment where he or she must be extremely flexible in dealing with the public.
You have to sort of be a mentor to students as well as work with an extremely demanding constituency out there. You don't find that as much in city, state or county law enforcement departments. They occasionally run across the Ph.D, but we run across the Ph.D all of the time here. These people are very smart and highly educated, so there is a different level of communication that takes place.
How do you expect your officers to deal with UCLA's wide variety of constituents?
Ross: When it comes to students, we really feel it's better to work them through an education component rather than put them into the criminal justice system. In Los Angeles County, the court systems are overcrowded with people who do serious crimes like homicides. We have programs where we work with the city attorney's office and district attorney's office so that even students who commit felonies but don't have any prior convictions are referred down to misdemeanor filings.
We also do have hardcore felons who prey on us here. Our officers, on one level need to dial it down, if you will, to deal with our community. But on the other hand, they need to be ready to deal with hardcore criminals.
In our family student area off campus, for example, our officers work in an area where there are gang members. There are a lot of property crimes and drug use. When they [the officers] are down there, they have to take on a whole different mindset, like that of a city, county or state law enforcement officer.
When they work in a medical center, it's an entirely different environment. We have psychiatric patients, patients who are under medical care or are in recovery. Plus, we have a large homeless population here in Los Angeles. They gravitate toward public services like medical centers at a public university like this. Officers must know how to deal with the homeless population and the psychiatric issues that often go along with it.
You mentioned that the officers you recruit often act as mentors to the students. Do you have any examples where this approach has been successfully implemented?
Ross: We have a mentor program for student athletes. With athletes, some of them come from inner-city areas, and through no fault of their own, they bring some of the attitudes with them. They bring a distrust of authority.
We assign police officers to work with a team or group of teams to help them adjust to being responsible student athletes, letting them know that their conduct off campus has consequences. It can have consequences not only for them personally, but for the team, their teammates and the institution.
Our officers raise that level of awareness with them. They work with the teams during the season, travel with them and act as a liaison for the local law enforcement agencies. Our mentors are well respected by other agencies.
But I think it gets back to education. We see our department as an integral part of the education process at UCLA, and that's what our mentors do. They are there to help shape these young men into responsible community citizens who stay out of trouble.
If we do have an athlete who is arrested, we try to act as a facilitator between the outside law enforcement agency and the courts and prosecutors. We don't guarantee the athletes are going to get out of jail free, and there are times when they don't. But there are other times when we can assist with alternatives.
Your department deals with a wide variety of people and situations. How do you determine who will work most effectively with these constituents, and how do decide which recruits should be hired as department officers?
Ross: It starts with the background check, and my background unit does the work. They know what I'm looking for. Once the background investigation is completed, recruits are screened on a psychological level.
When they get through all of that, they get to spend an hour with me. I stress service, even with something as simple as taking a crime report. I want my officers to extend the service beyond checking the box and writing down the information.
When I have someone sitting here I ask, 'Are you ready to take this on? You see Hollywood and TV and how law enforcement officers are portrayed, but are you ready to step out of that role, come in here and work as a law enforcement officer on a college campus?'
We look for laterals, but I can't take every law enforcement officer and put them into this environment. One of the first things we get out of them is the notion that they are coming here to retire in a security job, in the sense they're just going to be walking around, checking windows and doors. This is a police department, and they will work like they would in any other police department.
---
Robin Hattersley Gray is executive editor of Campus Safety Magazine and can be reached at [email protected].
For the complete version of this article, please refer to the July/August 2006 issue of Campus Safety Magazine.
If you appreciated this article and want to receive more valuable industry content like this, click here to sign up for our FREE digital newsletters!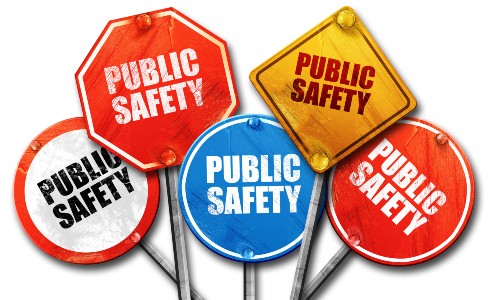 Leading in Turbulent Times: Effective Campus Public Safety Leadership for the 21st Century
This new webcast will discuss how campus public safety leaders can effectively incorporate Clery Act, Title IX, customer service, "helicopter" parents, emergency notification, town-gown relationships, brand management, Greek Life, student recruitment, faculty, and more into their roles and develop the necessary skills to successfully lead their departments. Register today to attend this free webcast!