Q and A With Student Suicide Prevention Expert
Recognizing the warning signs of suicide and intervening appropriately can help save student lives.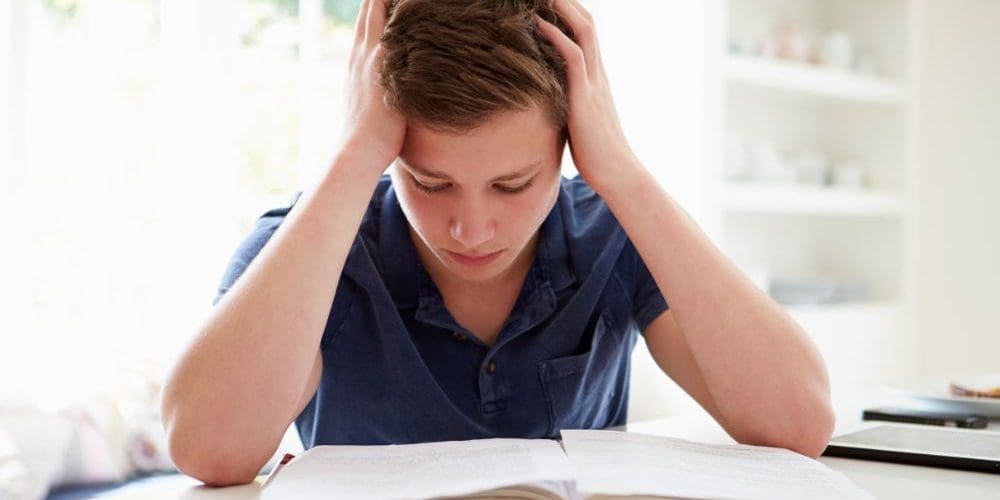 But I think it just depends. The teacher, if she or he feels comfortable calling the parents, then that's okay. Obviously, the counselor should know also. But the teacher may want to talk to the parents themselves. Then he and the parents might work out a plan. Either the counselor, the parent, or both, just as you said.
CS: With quite a few of the active shooting incidents that occur on K-12 campuses, the shooters not only target other people, but also take their own lives. How do teachers know the difference between a suicidal student who might become an active shooter and a kid who is just interested in taking his or her own life? Do they respond differently?
PC: It is true that in investigating what kinds of disorders affect kids who died by suicide, [the kids who have] a conduct disorder, which is sort of a prerequisite to being antisocial – some of them do kill themselves. So that really angry, difficult kid can also be potentially suicidal.
Teachers cannot make diagnoses. They're not supposed to. I think they just have to be aware that bullying kids are vulnerable too, and teachers should refer them. They should feel comfortable talking to them about it and then referring them. So the key is their own comfort level.
CS: And as far as alcohol and substance abuse, they kind of go hand in hand with a lot of suicides. Any recommendations on prevention or intervention?
PC: Well, again, with teenagers you can't do it without a parent. I think if [teachers or administrators] see teenage drinking on the campus, even off the campus, but they see it – if a kid comes to school with alcohol on their breath or if they have an automobile accident, the teacher should worry about alcohol as being involved. He or she should question the child about it. Again, they have to talk to the counselor or the parent.
---
Don't Make Suicide Easy to Carry Out
Because firearms are often used by teens to commit suicide or in active shooter incidents, it is important for K-12 district personnel to tell parents to bar access to guns by their children, according to Dr. Paula Clayton, psychiatrist and the medical director for the American Foundation for Suicide Prevention. This is especially true if a child or teen appears to be depressed.
"Whether because he's a bully or because he's depressed and
withdrawn, you really do have to be careful about barriers — about blocking ways to die by suicide," she says. "Gun management in every home is a very important part of providing training for parents."
The same applies to prescription medication found in medicine cabinets.
---
Warning Signs of Suicide
Observable signs of depression (unrelenting low mood, pessimism, hopelessness, desperation, anxiety, psychic pain and inter tension; withdrawal; sleep problems)
Increased alcohol and/or other drug use
Recent impulsiveness and taking unnecessary risks
Threatening suicide or expressing a strong wish to die
Making a plan (giving away prized possessions; sudden or impulsive purchase of a firearm; obtaining other means of killing oneself, such as poisons or medications)
Unexpected rage or anger
Source: American Foundation for Suicide Prevention
---
Responding to Teen Suicide Clusters
Lessons Learned Responding to a Suicide Cluster: Palo Alto School District (2010) recounts the events of what came to be known as a "suicide cluster" in the Palo Alto school district, in which five students took their own lives on a rail crossing over the course of late 2009 and early 2010. The report, which was published by the U.S. Department of Education's Office of Safe and Drug-Free Schools and the Readiness and Emergency Management for Schools Technical Assistance Center, documents the Palo Alto school district's response to this series of traumatic events. It also provides information to assist schools and communities on how to prepare for and prevent similar incidents.
1. Identify the victim's connections and personal contacts to determine if they are at risk for experiencing grief-related issues. The Palo Alto district kept in touch with these at-risk individuals throughout the school year.
2. Implement an effective, comprehensive, community-based mental health plan for overall youth well-being.
3. Work with the media so they don't sensationalize the suicides.
4. Create a database of individuals who might be at risk for committing suicide.
5. Develop a "Track Watch" group, where parents, other members of the community and paid guards would station themselves at the railroad tracks.
6. Develop a student peer group to remove some of the stigma associated with mental illness.
---
Helpful Resources
Suicide Hotline:
(800) 273- TALK (8255)
MoreThanSad.org
---
This article originally ran in 2011.
Read More Articles Like This… With A FREE Subscription
Campus Safety magazine is another great resource for public safety, security and emergency management professionals. It covers all aspects of campus safety, including access control, video surveillance, mass notification and security staff practices. Whether you work in K-12, higher ed, a hospital or corporation, Campus Safety magazine is here to help you do your job better!
Get your free subscription today!