OCR: Penn State Continued to Violate Title IX After Sandusky Scandal
A six-year review of Penn State's handling of sexual misconduct complaints found several Title IX violations this academic year.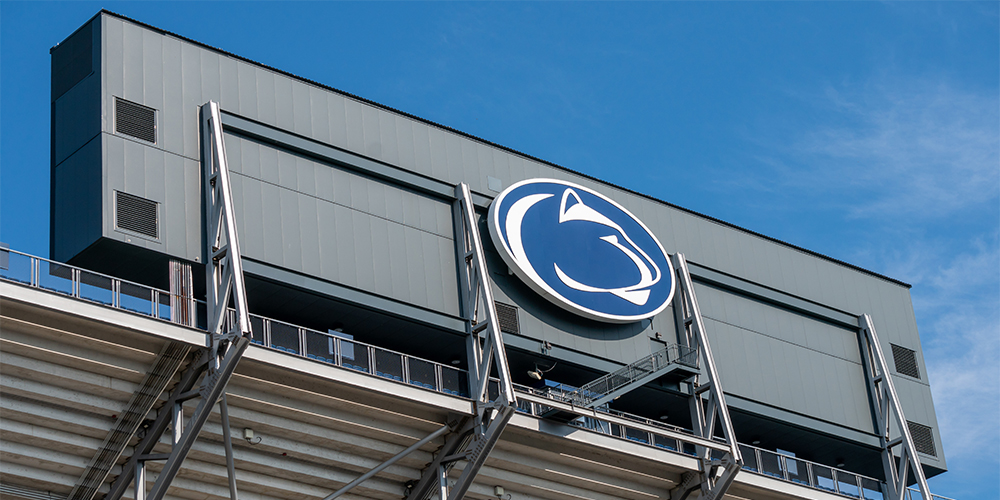 A report released Thursday by the U.S. Department of Education found Penn State University requires a major overhaul of its Title IX procedures after it failed to protect students from sexual misconduct — even in the years following the Jerry Sandusky scandal.
The university has paid more than $100 million to settle claims from dozens of people who allege Sandusky, the school's former assistant football coach, sexually abused them. In 2012, Sandusky was sentenced to 30- to 60-years in prison for the sexual abuse of young boys, including assaults that happened in campus facilities.
"U.S. Secretary of Education Betsy DeVos announced today that the Office for Civil Rights (OCR) is requiring major changes at Pennsylvania State University after finding that the school failed to protect students and address their complaints of sexual abuse in the wake of the Jerry Sandusky scandal," reads the report. "The prior administration failed to resolve the investigation, which opened in early 2014."
The six-year investigation reviewed eight of the school's campuses during the 2011-2012 academic year through the current academic year. Investigators determined the university continuously violated Title IX, including failing to appropriately respond to claims of sexual harassment, failing to maintain records to prove Title IX compliance, and failing to provide adequate notice to students and employees of the procedures, among others failures.
The Office for Civil Rights has been appointed to oversee the changes the university makes in how it handles future allegations of sexual misconduct. The Resolution Agreement requires Penn State to:
Provide individual remedies for victims whose complaints were not handled promptly and equitably
Report to OCR on its processing of sexual harassment complaints for the 2019-2020 and 2020-2021 academic years
Review and revise its Title IX policies to ensure they provide for an appropriate response to complaints of sexual harassment
Revise its record-keeping practices to ensure it is adequately and accurately documenting all sexual harassment complaints and the university's response to them
Facilitate additional relevant Title IX training for university staff, including athletics staff
Notify participants in its youth programs and their parents and guardians that Title IX prohibits sexual harassment against youth participants
"Given all of the attention that Penn State has faced in the wake of the Jerry Sandusky scandal, it is disappointing that so many serious problems have remained at that university system," said Assistant Secretary for Civil Rights Kenneth Marcus. "As OCR has demonstrated, schools will be held responsible for how they respond to complaints of sexual harassment. We are pleased that Penn State has now agreed, in a spirit of cooperation, to fix the problems that we have identified. OCR will closely monitor the University to make sure that it fulfills the requirements of the Resolution Agreement."