Appeals Court Hears Arguments for MIT Student Accused of Rape Who Was Denied Anonymity in Lawsuit
A judge ruled the plaintiff, who filed a lawsuit against MIT after he was expelled, must either file under his real name or dismiss the suit.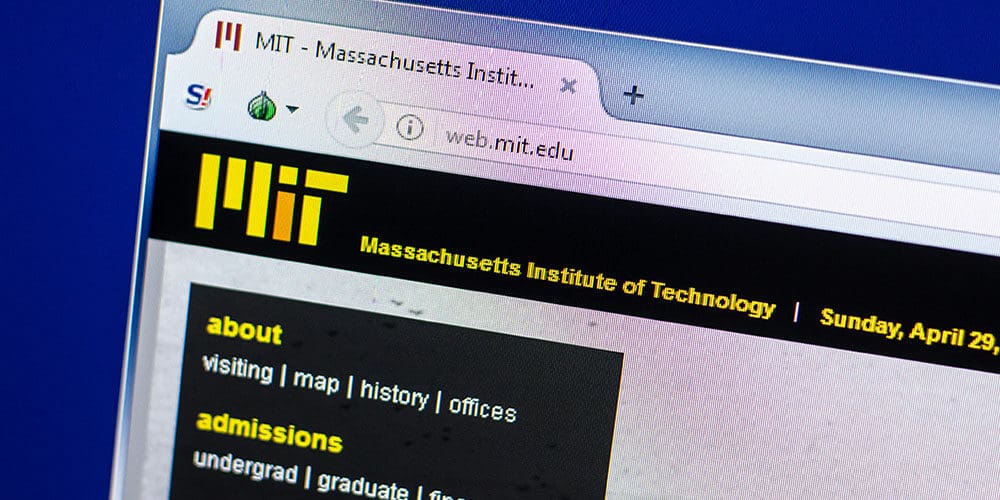 BOSTON, Mass. — The 1st U.S. Circuit Court of Appeals heard arguments Wednesday regarding a lower-court ruling denying a former Massachusetts Institute of Technology (MIT) student's request that he and a woman who accused him of rape remain anonymous in court filings.
The former student filed a breach-of-contract lawsuit again MIT claiming he was wrongfully expelled after a former girlfriend said he raped her while she was asleep, reports Politico. The school determined the accused engaged in sexual harassment of the same women. The suit alleges the investigation was biased.
Attorney Philip Byler told the three-judge panel that the ruling from U.S. District Court Judge Richard Stearns requiring that the plaintiff either file under his true name or dismiss the suit could discourage some suits against colleges and universities over their discipline processes, particularly in cases involving sexual misconduct allegations. Some lawyers who represent alleged campus sexual misconduct victims are supporting the student's stance, concerned victims might also be identified publicly, according to Politico.
Byler called the ruling "unfair" and said it is "standard practice in the field" to allow anonymity. He said the tradition of allowing parties to proceed by pseudonyms in lawsuits involving intimate matters goes back decades, referencing now-overturned Roe v Wade.
Judge Bruce Selya argued many types of litigation involve sensitive personal matters but typically proceed with parties using their real names.
"What you've just said is true of many types of litigation," Selya said. "Every time you file a personal injury case you reveal personal information."
Byler counter-argued that his client's career as a software engineer would be ruined if his name were published.
"Anybody who thinks that if you're identified with a sexual misconduct finding that that's not going to hurt you, they are totally mistaken," he said. "Without the pseudonymous status, many people would not bring the lawsuits … He's got a meritorious case. He should not be denied his MIT degree. That's what is at stake here. He was just a few weeks away from graduation."
MIT lawyer Scott Roberts said the student's attorneys failed to show that he would face severe harm that would justify anonymity. However, he said it isn't a "blanket rule" and that MIT would not oppose anonymity in all cases.
"Granting pseudonymous status is exceptional," he said. "It presents a very high bar and it was not cleared here."
Judge Gustavo Gelpí backed Roberts' claim, indicating the lawsuit did not provide specific facts about the impacts of anonymity in his case.
Selya asked Roberts why the usual confidentiality of campus disciplinary proceedings should be removed because someone involved chooses to go to court. Roberts pointed out that the suit filed by the student "calls out" MIT Chancellor Melissa Nobles by name three times and accuses the school of being swayed by "radical feminists."
"That is simply not the case," Roberts said. "It's fundamentally unfair to allow a plaintiff to make serious allegations in court without standing as they must in the public forum."
The appeals judges issued no immediate ruling but in comparison to cases across the country, Judge Sandra Lynch found a "strong presumption against the use of pseudonyms in civil litigation."