Opinion: Stop Using the Word 'Bullying'
A Columbine survivor discusses his perspective on bullying and how he believes schools, parents and teens can more effectively address this issue.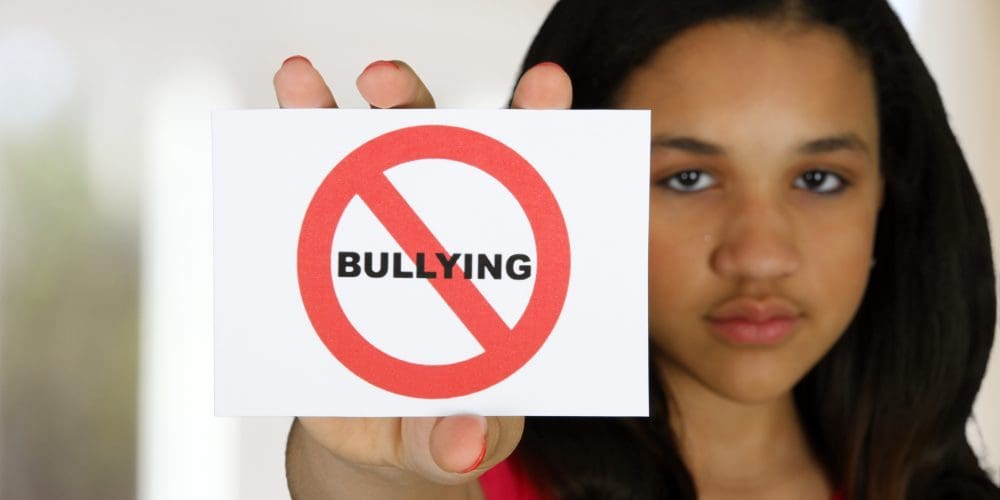 Craig Scott survived the 1999 Columbine High School mass shooting in which 13 of his classmates were killed, including his sister Rachel. During the attack, he was in the school library where he watched as two of his friends were killed on either side of him.
Columbine prompted Scott to found Value-Up, which aims to create positive school cultures in America. Scott regularly presents on this topic to school student assemblies, teachers, administrators and K-12 campus safety professionals. He has also been featured on "Oprah," "The Today Show," "Good Morning America" and many other television shows.
In the years since Columbine, however, Scott has grappled with the issue of bullying and how he believes the term "bullying" is misused. The Columbine mass shooting launched a nationwide anti-bullying movement partly because the media painted a story that, Scott believes, wasn't really true.
Media Propagated False Columbine Narrative About Bullying
"The narrative was: 'Two boys pushed to the edge with bullying, get revenge on their school, and that's why Columbine happened.' But that really wasn't the deeper reason," he says. "One of [the attackers] was bullied some at school. But everyone, to a degree, faces ridicule at some point or another in school. And [the two Columbine attackers], by no means, had it really, really bad at my school."
Since Columbine, many states have outlawed bullying. However, Scott says it's difficult to prove when somebody's bullying.
"You have to prove that one person has more psychological power than another person and they have the intent to bully," he says.
In response, many schools have embraced kindness and compassion messages in their anti-bullying efforts, teaching students to not put another person down, and treat everyone with respect, kindness and compassion. Although Scott supports this approach, he believes that on occasion, it misses the mark.
"We've placed so much emphasis on how other people treat [us] that if we're feeling angry or depressed or whatever, it's because of how other people are treating us, and we're not taking personal responsibility for our own thoughts and emotions," Scott says.
Scott believes the word "bullying" has become meaningless in American culture and in schools today.
"A lot of educators really don't like the word because it's come to mean anything and everything," he says. "Somebody disagrees with you, somebody says something you don't like, and they're bullying you."
Take Responsibility for Your Thoughts and Emotions
Scott's message to teens is straightforward: "No one else is responsible for your thoughts and emotions except you." He also talks about emotional resiliency to raise the level of frustration tolerance and emotional toughness in teens.
"A lot of times we think, 'Oh, somebody was mean to me, so I automatically am angry or I'm automatically sad.' No! In between what has been done or said to a person and their response is how they see it. If somebody comes up to me and insults me to my face, saying, 'Craig, you're such a loser,' I don't have to believe him. I also can understand my own inherent value that's not based on what this other person is saying to me."
In Scott's presentations to teens, he teaches them how to take away the power of the person who is demeaning them. Scott says the same concepts can also be taught to younger students, including those in the fourth and fifth grades. He believes even children younger than that can start learning this concept, albeit in an age-appropriate way.
"When you have an over-reactive emotional response, it's exactly what a 'bully' wants," he says. "They want to feel that power over a person, and sometimes they're doing it to make other people laugh. Sometimes they're doing it because of their insecurity."
The Word 'Bully' Is Now Meaningless
Scott wants educators, parents and society to stop using the word "bully."
"When a student is being harassed or being put down, ask your kid what happened, and find out what kind of aggressive behavior is happening towards them," Scott recommends. "A lot of the times you find even in bullying cases that do actually go into some kind of legal [action], both sides are calling each other a bully. It's because the word has become so overused and used for so many things that it's lost its meaning."
It's important to point out, however, that Scott says this approach should not be used as a way to deny a student's feelings or justify the unacceptable behavior of the other person. It is about a student knowing his or her own inherent value and developing emotional resilience.
"It's removing the other person's power over you and deciding, 'Who am I?' and thinking, 'How am I going to respond because of my beliefs about myself?'"
---
Scott to Keynote This Summer's Campus Safety Conferences
At all three of the 2020 Campus Safety Conferences, Value Up's Craig Scott will be presenting on his experience at Columbine, his personal journey afterward, how the mass shooting taught him the value of life and how he teaches kids across the country about their own inherent value.
He will discuss how after the tragedy he was able to eventually choose to stop being a victim of the Columbine shooters.
"For a long time, I dealt with a lot of hate and anger towards them, and it really took a toll on my family and people around me because I was very hard to be around for a couple years," he says. "I was just a shell of a person, very explosive.
"Then I met a person who had been through far worse than I had, lost his entire family, and talked to me about forgiveness and talked to me about the power of letting go and how forgiveness is much more for the person forgiving than it is for the person being forgiven. And forgiveness isn't pardoning somebody. It's not saying their action was okay. For me, it was choosing to let go of my right to be angry and hate and to not carry my past with me all the time."
The 2020 Campus Safety Conferences will be in Las Vegas (June 15-17), Bethesda, Maryland, (July 12-14), and San Antonio, Texas (July 26-28).  For more information on the 2020 Campus Safety Conferences, visit CampusSafetyConference.com, email [email protected] or call (855) 351-0927.
If you enjoyed this article and want to receive more valuable industry content like this, click here to sign up for our FREE digital newsletters!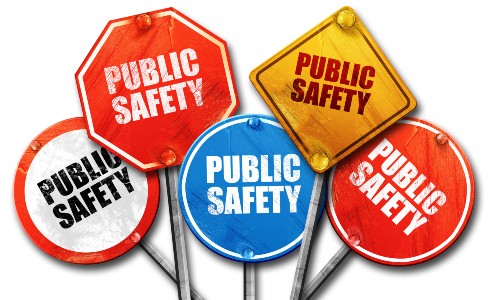 Leading in Turbulent Times: Effective Campus Public Safety Leadership for the 21st Century
This new webcast will discuss how campus public safety leaders can effectively incorporate Clery Act, Title IX, customer service, "helicopter" parents, emergency notification, town-gown relationships, brand management, Greek Life, student recruitment, faculty, and more into their roles and develop the necessary skills to successfully lead their departments. Register today to attend this free webcast!