Can Your Security Technologies 'Talk' to Each Other? They Should.
Interoperability solutions integrate mass notification systems, security cameras, two-way radios and other technologies to reduce the amount of time it takes for first responders to resolve an incident.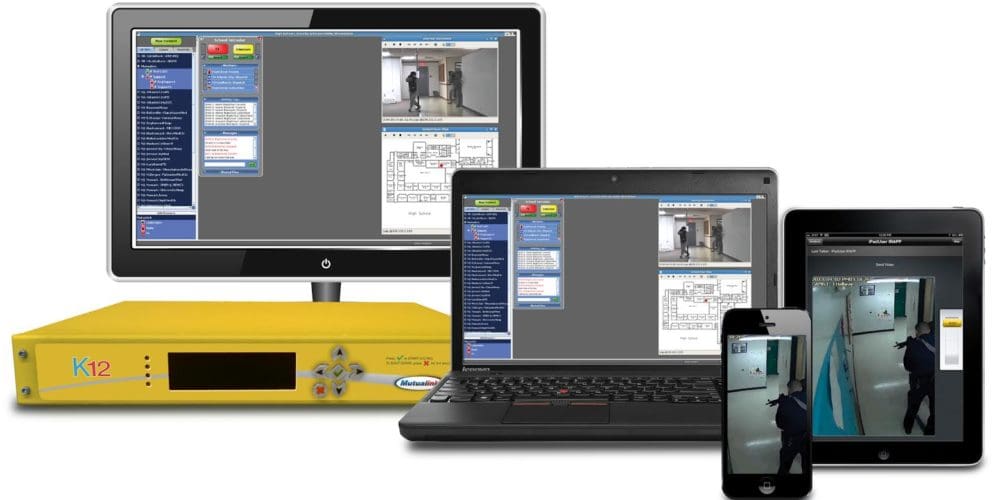 When a security incident happens at a school or institution of higher education, campus protection professionals rely heavily on their security and public safety technologies – such as emergency alert systems, two-way radios and security cameras – to assist them with response.
Although technology provides many benefits, challenges frequently arise when a campus purchases different types of systems from separate vendors, and the systems don't interoperate or "talk" to each other. For example, a school will most likely buy its mass notification system from one manufacturer, its two-way radios from another and its video surveillance system from yet another. For the vast majority of organizations, none of these systems work together.
In fact, only 14% of respondents to Campus Safety's 2020 Emergency Notification Survey said their mass notification systems integrate with a radio bridging technology to connect school radios with law enforcement radios. Only one in ten (11%) said their emergency alert solutions provide real-time video sharing from campus cameras to first responders. Almost 50% recognized the need to reduce the time to incident resolution, and nearly 50% would add radio bridging if available.
Tragically, the interoperability issue played out during the 2018 mass shooting at Marjory Stoneman Douglas High School. According to the event's after-action report, a lack of interoperability between the responding agencies' officers and deputies who used antiquated radio infrastructure hindered and delayed their response. It also increased risk to the campus community. Additionally, the delay of available security camera footage hampered response by law enforcement.
Fortunately, interoperability solutions are available that integrate many third-party mass notification systems and existing communications infrastructures, such as security cameras and two-way radios. Adopting such a solution could reduce the amount of time it takes for first responders to resolve an incident.
For example, Mutualink found that its interoperability solution reduced incident resolution time by up to 50% when compared to the amount of time it took first responders to neutralize a situation when no interoperability solution was implemented.
In recognition of the need to expedite response and resolution, several states are legislating that school implement these types of alert and communication solutions.
It would be wise for K-12 and college campuses to investigate ways that they can integrate their security and emergency communications technologies. Interoperability solutions could help save lives and make their public safety and emergency management departments more effective.
Beth Clay is Mutualink's marketing director.