What Lies Ahead for Campus Physical Security: 2022 Predictions
A CEO gives his predictions for how AI-based screening tools will impact physical security in stadiums and on K-12, college and healthcare campuses.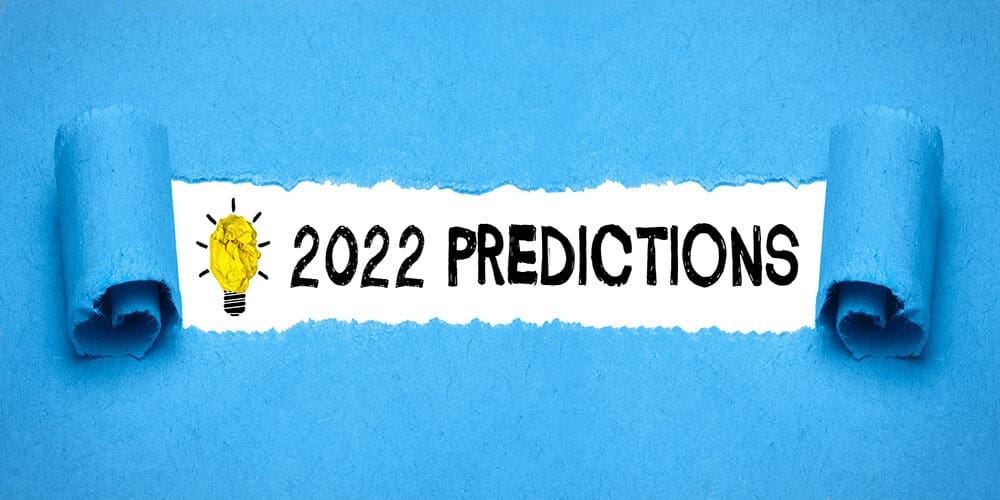 The views expressed by guest bloggers and contributors are those of the authors and do not necessarily represent the views of, and should not be attributed to, Campus Safety magazine.
---
In January, students will head back to college campuses and K-12 schools. Along with this, games and concerts will be in full swing, with stadiums and arenas getting back to full capacity. At the same time, hospitals and health systems will continue to face full capacity and staffing issues in the era of COVID-19.
What do all these institutions have in common? Concerns over physical security may be at the top of their lists today, but what does the future hold?
At Patriot One Technologies, we draw upon experience working with schools, companies, teams, venues, and other organizations to outline what can be expected going forward. Here are my five predictions for physical security in 2022.
Schools will move towards preemptive security solutions, leaving reactive solutions behind. While we will continue to see violence in schools as part of the overall rising unrest in society, in 2022, schools will move away from current security solutions that have not worked well for them, and instead begin using more advanced, technology-based, preemptive security solutions that identify threats much earlier on. This can include tech that scans social media for hostile or threatening comments by students, or facial recognition technology with artificial intelligence (AI) that can identify and alert a school well before a threat actor gets to their main entrance. Schools will re-examine their approach and find new funding to implement the newer, preemptive security technology, and put it into action in 2022.
Fan misbehavior at games and concerts will continue and increase. We've seen examples of fan misbehavior in 2021 as people headed back to arenas and stadiums after a long year away during the pandemic. I expect to see this trend continue, and increase, as we continue to see societal unrest and discord, and as more people get comfortable going back to games, concerts and other events in 2022. Along with this, various leagues and venues will look for new approaches to reduce and prevent fan incidents this year.
Healthcare will look to integrate security into process flows. As hospitals and healthcare systems continue to deal with full patient loads and smaller staffs caused by COVID-19, they also face the long-term challenges of tight budgets and trying to optimize their operations while delivering excellent patient care. Look for hospitals to try to better integrate security into their overall flow of operations – patient flows, visitor flows, etc. Modern, AI-based security screening solutions will help to move the flow of people in and out of facilities faster without interfering with patient care, while keeping patients, staff and others safer.
Standard metal detectors will be phased out. The metal detectors used today at stadiums, arenas and schools are based on 40-year-old technology that has not changed much at all. However, people's expectations and security threats have become more complex over this time. Look for new, next-generation AI-based screening tools to replace legacy metal detectors at venues around the U.S. and globally, in an effort to meet modern, more dynamic security threats while enhancing patron experience and de-escalating fan irritation.
"Fan experience" will become all-encompassing, including security. I think the term "fan experience" will become increasingly important to teams and venues, and as ticket prices increase, fans will demand a better experience. This is true as the industry is no longer building "stadiums" but instead is building "experiences." This will be an end-to-end experience that spans not only what happens

inside

the stadium, but

outside

the stadium long before the patron enters (and leaves). How long it takes to get a parking spot and how long the wait in line at security checkpoints is will have as much of an impact as how comfortable your seat is, how big the arena's digital scoreboard is, how many bars it has, etc. New stadiums will look beyond luxury skyboxes, craft beer selection and sushi at the concession stands, and examine the entire experience for fans.
---
Peter Evans is CEO of Patriot One Technologies, a provider of AI-based patron screening technology solutions. He has more than 20 years of executive experience in forming, developing, and managing businesses and teams, and driving aggressive business growth.