6 Leadership Lessons from Carlos Santana
Being an effective leader is like being a good band leader, and I suspect that Carlos Santana has mastered the following lessons to become one of the top rock stars in the business.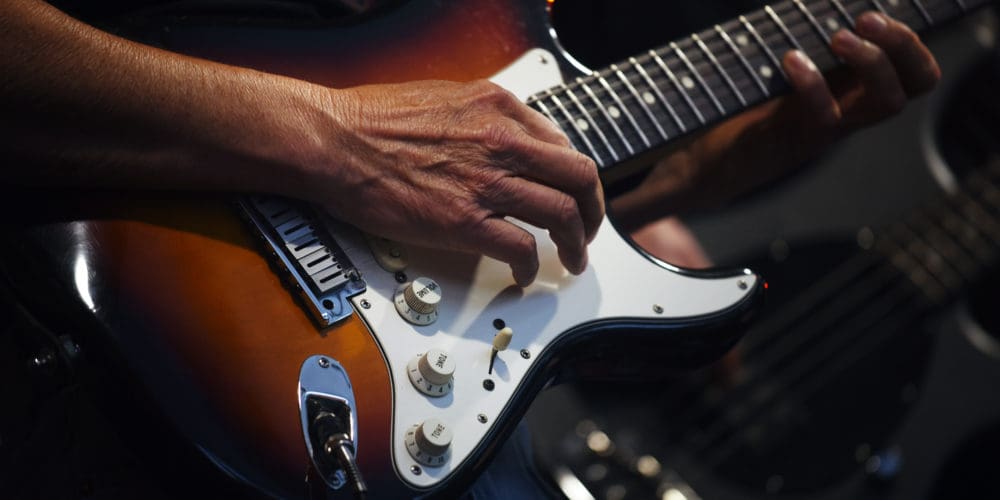 Carlos Santana is a trailblazer and living legend who didn't take the easy path of following the typical recipe for success in rock and roll. He had a unique sound that he believed in, and he did not compromise his style to fit the mold of sixties rock and roll.
There are six leadership lessons in the way he has managed his career over the last seven decades that anyone who wants to be a good leader should embrace.
Lesson 1: Be you.
Never compromise your vision of what success will look like when you achieve your goals. Our individual skills, talents and quirks makes us who we are. Embrace your unique talents and exploit them. Work on your weakness to improve the areas where deficiencies exist. Don't try to be something that you are not.
Santana is so highly skilled that he is considered to be one the best guitarists of our generation. For the last seven decades, he has constantly worked on his craft to stay at the top of the charts. He has proven that hard work pays off, and dedication to his craft has kept him relevant no matter what his age.
Lesson 2: Continue to practice and hone your craft.
You must invest time and exert energy to stay on top of your game. If we desire to stay up with the never ending industry changes and challenges, we must continuously seek self-improvement, growth and development. That means we must read professional journals and industry magazines, attend educational conferences and webinars that are offered by our professional organizations. Attend symposiums offered by our business partners to learn about the latest technology and industry advances. You really cannot "fake it until you make it".
I recently saw Santana in concert and was blown away by his precision and crispness. The mood was cool, mellow, and calm, the crowd was eclectic, multi-ethic, and multi-generational. The sights, sounds and smells were just as reflective of the universal feel of the music. Before the concert started, he recognized all of the living and deceased legends of music that inspired and supported him. He had a sincere reverence to honor those who set the table for his sound to be accepted. In 2010, Santana released an album called Guitar Heaven: The Greatest Guitar Classics of All Time, which honored the greatest guitar songs of the last seven decades.
Lesson 3: Honor and respect those who came before you.
Thank those who helped you to achieve your personal and professional goals. We need to stop and reflect back and thank the people who influenced us to be successful. Embrace the fact that you did not get there by yourself. Thank those who influenced you, encouraged you, motivated you and believed in you.
The musicians that surrounded Santana on stage were men and women from all around the world who are experts in their profession. Because Santana is so talented and respected, musicians are drawn to the opportunity to play alongside him. During the concert, is was clearly evident that he has some of the best musicians on his team. At some point in the concert, he gave each of them a solo opportunity to put the spotlight on their talents. Each of his bandmates also seemed to sincerely care about their other bandmates and enjoyed watching each other in the spotlight. They seemed happy for each other and encouraged each other. Throughout the concert, Santana appeared to be the cheerleader and conductor, and the band was the orchestra who performed remarkably.
Lesson 4: Embrace diversity.
Surround yourself with diverse, multi-cultural, multi-generational talented bandmates that think differently, and bring different skills and talents to the team. Research has demonstrated that inclusive environments are more productive, employees have higher morale, there is lower turnover and employees become more innovative in their problems solving skills.
Santana is obviously confident in the skills and talents he brings to the band, but he realizes there is no such thing as a one-person band. He surrounds himself with the best players who make the band stronger and ultimately encourage him to be better at his craft.
Having talented bandmates is important, but those talented bandmates must embrace the concept of "we" and "team." Talented people who have their own agendas or seek personal rewards and not that of the team cause disengagement and dissatisfaction in the band. Build a band that supports each other and enjoys the success of the band over individual success.
Lesson 5: Put the spotlight on your bandmates.
Let them get the recognition and kudos for accomplishing a task. "Talk up" your bandmates at every opportunity with employees, peers and leadership. Know your bandmates, and be able to speak to their talents, their interests and their desires. I love the analogy of a leader being a conductor who knows their bands talents and guides them, encourages them and lets the bands' talents shine to create one beautiful composition.
During the concert, Santana played many of the songs that he collaborated with other artists on. During his lengthy career, he has collaborated with Michael Jackson, Lauryn Hill, Rob Thomas, Seal, Everlast, Gloria Estafan, Cee-Lo, Ziggy Marley, Steven Tyler and Yo-Yo Ma. The artists he collaborated with represent pop, rock, reggae, hip-hop and classic music… a very eclectic group of artist and genres indeed.
Lesson 6: Seek others who complement your talents and push you to look at things from a different point of view.
In any profession, nothing great can be achieved by one person or department. We must work well with others and collaborate with others to achieve our goals. Before you think about "how" you can accomplish a task, think about "who" needs to be involved in order to achieve success.
As a Campus Security Leader, Embrace Your Inner Rock Star
We should strive to be like Santana. We should become experts in our field who remain true to ourselves while continuously honing our skills and talents. We must continue to honor those who came before us and thank them for motivating and believing in us. We must recruit and create talented teams with diverse backgrounds and talents. We must continue to collaborate with others to achieve our goals and build lasting relationships.  If we do all of these things, we will not win Grammys or be inducted into the Rock and Roll Hall of Fame, but we will have a rewarding career we can look back on with pride.
Paul Sarnese, CHPA,MAS,MSE, CAPM is assistant vice president of safety, security and emergency management for Virtua Health. The views expressed by guest contributors are those of the authors and do not necessarily represent the views of, and should not be attributed to, Campus Safety magazine.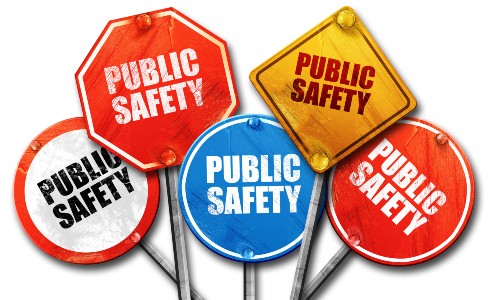 Leading in Turbulent Times: Effective Campus Public Safety Leadership for the 21st Century
This new webcast will discuss how campus public safety leaders can effectively incorporate Clery Act, Title IX, customer service, "helicopter" parents, emergency notification, town-gown relationships, brand management, Greek Life, student recruitment, faculty, and more into their roles and develop the necessary skills to successfully lead their departments. Register today to attend this free webcast!
2 responses to "6 Leadership Lessons from Carlos Santana"