Wake Forest Feels Impact of Racist Emails on Campus
A dozen faculty and staff members in the sociology department at Wake Forest received threatening emails from an anonymous source.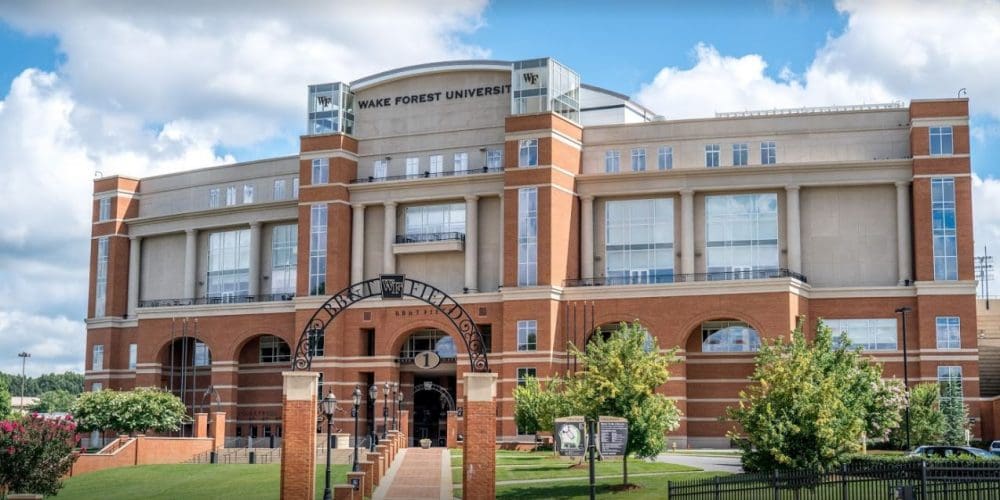 Earlier this month, a dozen faculty and staff members at Wake Forest University received threatening emails from an anonymous sender.
As a result, some faculty and students said they felt unsafe on campus and unhappy with the way the administration handled the situation, reports Triad City Beat. Nearly three weeks later, those feelings have not gone away.
On Sept. 10, 11 and 12, emails were sent to members in the university's sociology department, the gender and sexuality studies department, the office of diversity and inclusion, the LGBTQ+ Center and the Intercultural Center.
The emails were "intentionally inflammatory, using racist, homophobic, anti-Semitic and discriminatory language. The wording of the email was intentionally intimidating, and threatening, though no direct and specific threat was made," recipients of the emails explained.
Several sociology professors decided to cancel classes following the emails.
Chair of the sociology department Joseph Soares explained how the emails seemed to be catered toward individual recipients based on the language used in each email. While specific names weren't used, the emails used indicators such as race or ethnicity to target recipients.
"Seven people who work in our department were singled out for a hate email that praised the white male founding fathers, dismissed our undergraduates with ugly vile language, and called for our land to be 'purged' of people of color and members of the LGBTQ+ community," Soares wrote.
Soares added that he believes the perpetrator is someone who is familiar with the sociology department, not "some random person in front of a computer."
The sociology department demanded a letter from Wake Forest President Nathan Hatch disapproving the emails, along with the lack of security and encourage communication with recipients of the email and being open with students regarding the situation.
On Sept. 17, campus police sent out an email, stating "the wording of the emails was intentionally intimidating and threatening, though no direct and specific threat was made. At this time, we have had no reports of any students receiving similar emails, and no further emails have been reported since the original twelve."
The email went on to explain how the university increased police and security presence around the impacted office buildings. The investigation is still active and police assured they would share updates as they come.
On Sept. 19, President Hatch sent out a message to the Wake Forest community saying "faculty and staff have worked to protect everyone on [their] campus while striving to preserve the integrity of the investigation."
He added "law enforcement and national threat assessment experts — including the FBI's leading experts on domestic terrorism, white nationalism, and hate crimes."