University of Arizona Student Fatally Shot in Campus Parking Garage
Tucson Police and UAPD are seeking help in identifying the vehicle suspected to be involved in the shooting.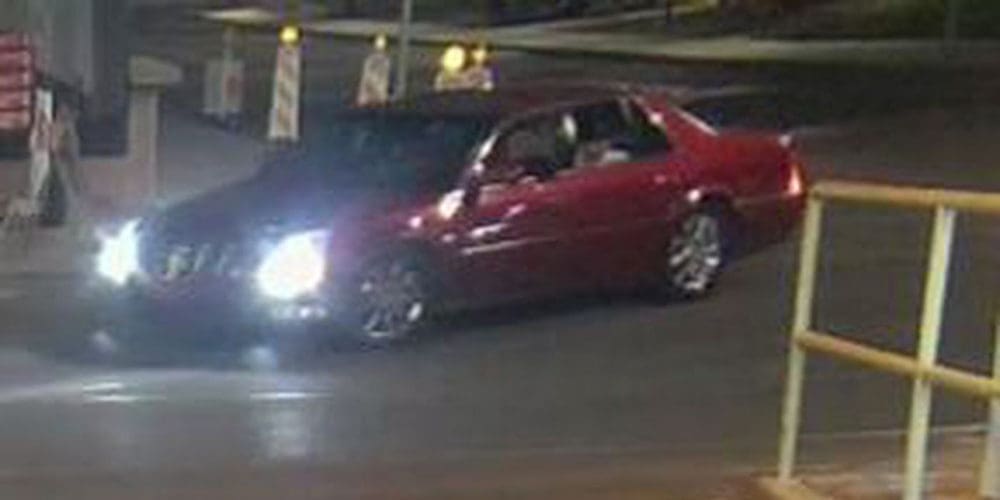 TUCSON, Ariz. — A University of Arizona (UA) student was shot and killed inside an on-campus parking garage over the weekend following an altercation between occupants of a vehicle.
The University of Arizona Police Department responded to a call of shots fired at the Cherry Avenue Garage around 11 p.m. Saturday, reports KVOA. When UA police officers arrived, they found the victim, later identified as 20-year-old sophomore Forrest Beckett Keys, suffering from gunshot wounds. Rescue crews attempted life-saving measures but Keys was pronounced dead at the scene.
Tucson Police said Keys was walking home with friends when a vehicle drove past them. An argument then ensued between Keys and the occupants "for reasons unknown and soon after shots were fired," according to a news release.
Tucson Police released a photo of the car taken from a surveillance camera inside the parking garage. It is described as a red or maroon Cadillac DTS from the model years 2006-2011. Investigators are looking at additional surveillance camera footage and other evidence.
Tucson Police and UAPD are jointly investigating the shooting. Anyone with information is asked to visit 88crime.org, or call 88-CRIME, the Tucson Police Department at 520-791-4444 or the UAPD at 520-621-TIPS.
Students Demand Additional Security Measures on Campus
Senior Tara Garcia said a petition is going around campus demanding more security cameras in campus parking garages. It is requesting that surveillance cameras be placed in all levels of the parking garages and not just at the entrances. The petition has received more than 8,000 signatures.
"We have cameras across campus, some of which are more prominent and conspicuous, and others less so. For security reasons, we don't reveal the locations of these cameras," the school wrote in a statement to KOLD 13. "Moreover, we are consistently evaluating our security protocols involving the use of cameras, while being sensitive to the privacy concerns of our campus community."
UA Chief of Police Brian Seastone said patrols will be increased in the area, particularly around the state-run COVID-19 vaccination site set up on campus.
UA President Robert Robbins encouraged members of the campus community to seek support if needed through campus counseling services or the Dean of Students Office.