Univ. of Wyo. Warned of Colo. Gunman Months Before Deadly Shooting
The University of Wyoming sent out an email after the former student posted "rambling, nonsensical" messages on Facebook that mentioned the school.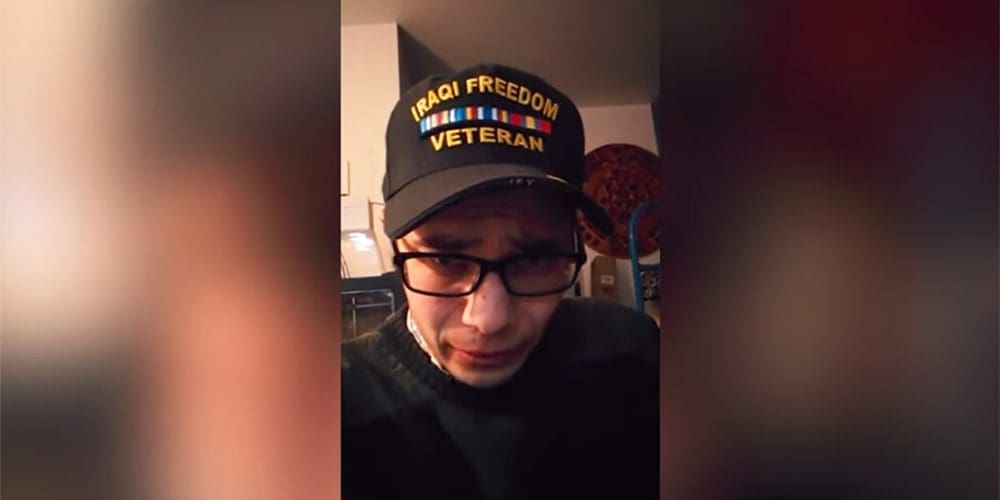 The Colorado gunman who ambushed local deputies on December 31, killing one and injuring six others, was the subject of a warning issued by University of Wyoming officials just two months prior regarding suspicious social media posts by the former student.
Matthew Riehl, 37, a former Army Reservist and law student at the University of Wyoming, shot and killed 29-year-old deputy Zackari Parrish Wednesday morning after barricading himself in his apartment.
Douglas County sheriff's deputies responded to a noise complaint at the Copper Canyon Apartments in Highland Ranch at around 3 a.m. The deputies left after they discovered no noise, according to CNN.
Deputies then received a second call of a domestic disturbance from Riehl's roommate at approximately 5:35 a.m. The roommate said Riehl was "acting bizarre and might be having a mental breakdown", according to a police news release.
The roommate gave the four responding deputies a key to the apartment. Riehl emerged from his barricaded room shortly after deputies entered the apartment and began shooting, killing Parrish.
"There were well over 100 rounds fired," said Douglas County Sheriff Tony Spurlock, adding the deputies "all went down within almost seconds of each other, so it was more of an ambush type of attack on our officers."
Riehl was shot and killed in a shootout with SWAT officers 90 minutes later.
The three other deputies, one police officer and two civilians were also shot and are recovering from non-life-threatening injuries.
University Email Warned of "Rambling" Facebook Posts
Assistant College of Law Dean Lindsay Hoyt sent an email to the University of Wyoming community on November 6 regarding suspicious social media posts by Riehl.
In the email, Riehl's posts were described as "rambling, nonsensical messages on his Facebook page" that mentioned the university.
Associate Vice President for Communications and Marketing Chad Baldwin also described the posts as "outrageous, vulgar and alarming" and indicated the posts mentioned specific employees.
"He has made it known in some of these postings that he is no friend of the Law School," read the email.
The email also included photos of Riehl and his car and told students and staff to call police if they spotted Riehl or his vehicle on or near campus, reports NY Daily News. The posts also prompted increased security on campus, including added patrols.
University of Wyoming Police Chief Mike Samp says Riehl was a suspect in a harassment case at the school back in 2008 but no charges were recommended.
Riel was previously known to Douglas County sheriff's deputies for posting rants on YouTube targeted at Spurlock and other local law enforcement officers. Additional videos showed Riehl firing a rifle, according to The Washington Times.
Riehl entered the Army Reserve in 2003 and served in the Wyoming National Guard from 2006 to 2012. He was deployed to Iraq for one year in 2009 and received an honorable discharge in 2012.
Former law school classmate and current Wyoming lawmaker Charles Pelkey described Riehl as a "troubled soul" but says he would have never predicted he would turn violent, reports Fox 31.
Another former classmate says Riehl was "weird" and became more paranoid following graduation.
Zakari Parrish, a father of two young girls, was remembered for his love for his work and his community.
"Zack didn't see law enforcement as a job. He saw it as a calling, as a way to serve his community and a blessing. And I think he approached it in that perspective," says Pastor Craig Smith.
Read More Articles Like This… With A FREE Subscription
Campus Safety magazine is another great resource for public safety, security and emergency management professionals. It covers all aspects of campus safety, including access control, video surveillance, mass notification and security staff practices. Whether you work in K-12, higher ed, a hospital or corporation, Campus Safety magazine is here to help you do your job better!
Get your free subscription today!