Dozens of UCLA, UC Berkeley Buildings Deemed 'Seismically Deficient'
Sixty-two examined UC Berkeley buildings pose a "serious" risk to life and have a "poor" chance of remaining intact in the event of a large earthquake.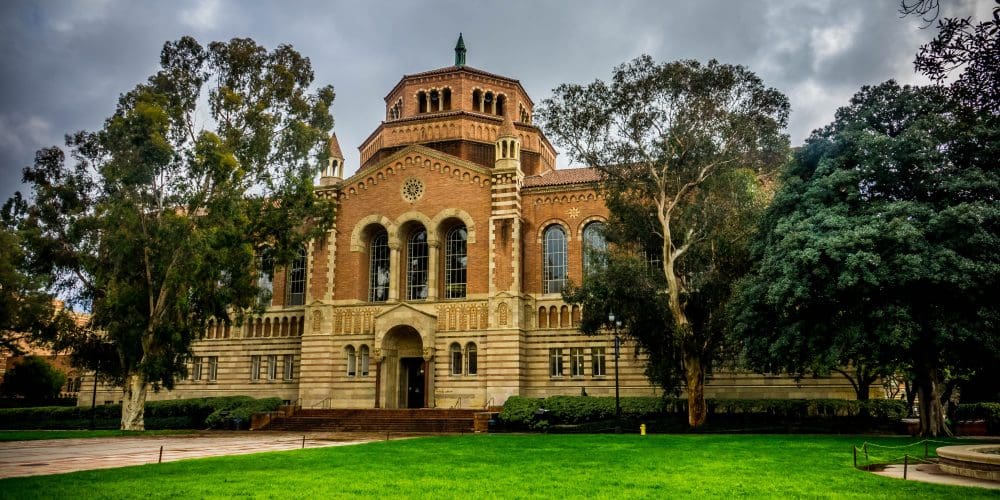 Dozens of buildings on the UCLA and UC Berkeley campuses have been deemed unsafe and pose a serious risk to life if an earthquake were to occur.
According to a series of recent university studies, 68 buildings at UC Berkeley and 18 at UCLA are seismically deficient, reports the LA Times.
Carol Christ, UC Berkeley Chancellor, recently sent out a message regarding the safety hazards on campus. Christ responded to the 2017 directive from the UC Board of Regents which called on every campus to undertake a risk assessment.
"Because nothing is more important than the safety and well-being of our students, faculty, staff and guests, UC Berkeley has, over the years, spent more than $1 billion to address our buildings' seismic deficiencies," she said. "Remediation of those deficiencies is an ongoing process of continuous improvement driven by constant advancements in seismic understanding."
Independent engineering firms ranked 62 UC Berkeley buildings "poor," meaning they have a seismic performance rating of "V." Six buildings were given a "very poor," or "VI." There were no buildings that warranted a "VII" rating, which would deem a building "dangerous" per California code.
Three highly populated UCLA buildings — Kneller House, Clark Library Gate House and UCLA Nimoy Theater — were ranked a level six, meaning "severe risk to life."
According to the San Francisco Chronicle, there have been 37 major earthquakes in California since 1975 with magnitudes of at least 5.1 While there have been no injuries on a UC campus, building codes and science has improved since that time.
The next step for officials at UC Berkeley is submitting the findings to the UC Office of the President to support a systemwide effort to address the work that will need to be done on campus. The initial estimate to repair or replace the buildings at UC Berkeley alone is around $1 billion.
In the meantime, the university will limit the usage and occupancy of the deficient buildings and the community will be kept informed on the progress.
Here is the full list of unsafe buildings at UCLA and UC Berkeley:
UCLA
Level 6 — Severe Risk to Life:
Kneller House
Clark Library Gate House
UCLA Nimoy Theater
Level 5 — Serious Risk to Life:
Public Affairs‐W Data
Kinnard House
Public Affairs‐Arts
Public Affairs
Young Library
Powell Library
Powell Library‐East
Semel Institute
Murphy Hall
Murphy Hall West
Murphy Hall East
Faculty Center
Psychology Tower
La Kretz Botany
Sunset Canyon Recreation SFR
UC Berkeley
Level 6 — Severe Risk to Life
Donner Lab Addition
Durant Hall
Evans Hall
Moffitt Undergraduate Library
Stephens Hall
Wellman Hall
Level 5 — Serious Risk to Life
Birge Hall
Boalt Hall North Addition
Boalt Hall Robbins Hall
Botanical Garden 1752 TROP
Building 1229
California Hall
Calvin Laboratory
Cesar E. Chavez Student Center
Clark Kerr Campus 23 -Archives
Cory Hall
Doe Memorial Library
Donner Laboratory
Etcheverry Hall
Foothill Housing Building 1-9
Genetics & Plant Biology
Giauque Laboratory
Gilman Hall
Haviland Hall
Hearst Memorial Gymnasium
Hilgard Hall
International House
Kroeber Hall
Kroeber Hall Canopy
Lawrence Hall of Science- Base
Le Conte Hall Addition
McCone Hall
Minor Hall Addition
Morgan Hall
Moses Hall
Mulford Hall
North Gate Hall
North Gate Hall Library
Parking NW
Recreational Sports Facility
Simon Hall
Soda Hall
South Hall
Sproul Hall
Stern Hall
Tan Hall
Upper Hearst Parking Structure("H")
Valley Life Sciences Building
Wheeler Hall
Wurster Hall – North
Wurster Hall – South
Zellerbach Hall
One response to "Dozens of UCLA, UC Berkeley Buildings Deemed 'Seismically Deficient'"