Sonoma State to Stop Providing Hospital Beds for Coronavirus Patients
Around 580 hospital beds were set up on the campus — an 84% increase over the county's existing 707 beds in its six hospitals.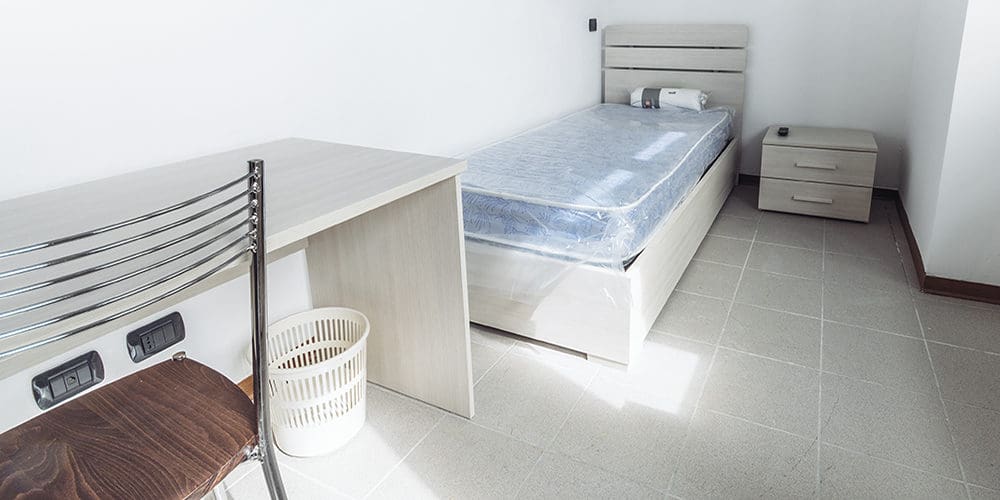 ROHNERT PARK, Calif. — Sonoma County officials are working to find extra space to house coronavirus patients after Sonoma State University (SSU) rejected a request to continue using the campus.
SSU announced Wednesday it would not continue its contract with the county since the campus plans to reopen to students on Aug. 10, reports The Press Democrat.
The contract, signed back in April after two weeks of negotiations, called for SSU to provide 580 patient beds to help Sonoma County hospitals handle expected coronavirus patient surges, according to Argus-Courier. The extra beds represented an 84% increase over the county's existing 707 hospital beds.
The beds were used for patients waiting for test results or with mild symptoms and were set up in the campus recreation center and student housing complexes. One complex was used for at-risk populations, such as those over 65 and homeless individuals with underlying health conditions.
In its July 1 rejection letter, SSU requested Sonoma County vacate its campus by Sunday. It did, however, offer to extend for one month the use of some of its facilities, including the recreation center and isolation and quarantine living quarters in one of its dorms.
SSU officials had earlier denied multiple requests for an extension in correspondence dated May 21, May 22 and June 25, as well as during an in-person meeting on June 12, according to the letter.
"The (California State University) is proud to have helped the County care for our broader community, but now we must insist that the County allow Sonoma State to refocus its resources toward its core mission as a University providing higher education," reads the letter.
The initial contract, worth up to $5 million, could have continued through Sept. 4 if both parties agreed. The school had already extended the agreement once.
Sonoma County Health Officer Dr. Sundari Mase reportedly knew as early as June 18 that an extension of the agreement was unlikely and acknowledged then during a phone interview that the county had not yet identified alternative locations.
"We should have had a backup plan all along," Sonoma County Supervisor Shirlee Zane said Sunday. "Whether staff did, I don't know."
The letter comes as the county is experiencing its worst influx of COVID-19 cases. In a two-week period, the county had 540 new cases, including a record-high of 92 on Friday.
"Personally, I would implore Sonoma State to reconsider," Sonoma County Supervisor Lynda Hopkins said. "We are in the middle of unprecedented numbers of cases, and now is the absolute worst time to lose our alternate care site."
Read More Articles Like This… With A FREE Subscription
Campus Safety magazine is another great resource for public safety, security and emergency management professionals. It covers all aspects of campus safety, including access control, video surveillance, mass notification and security staff practices. Whether you work in K-12, higher ed, a hospital or corporation, Campus Safety magazine is here to help you do your job better!
Get your free subscription today!