Protecting Pedestrians with Vehicle Barriers and Fences
The use of vehicles as tools of destruction has become one of the top security concerns for public spaces. Barriers and fences can help keep crowds safe.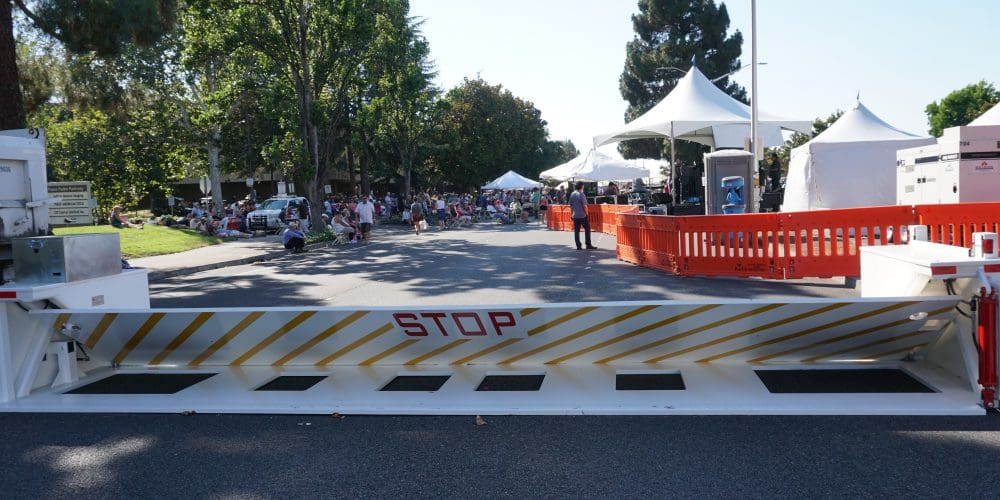 Schools, universities and hospitals seem to be frequent targets for attacks by vehicles. In March, a grey Nissan Patrol entered the compound of the General Santander police academy in Bogata, Colombia, where a promotion ceremony for cadets was being held. When the car was stopped by guards at a checkpoint, the driver accelerated and hit a wall, at which point the car exploded. At least 68 people were injured.
The use of vehicles as tools of destruction has become one of the top security concerns for public spaces. This tactic has grown popular regardless of ideology and is especially alarming when coupled with cars' accessibility. With vehicles increasingly being used as the weapons of choice for "lone wolf" acts of terror, the debate over how to protect vulnerable bodies has turned to design measures that schools, institutions of higher education and hospitals should take. In many places, individuals only need a valid driver's license to rent a truck like the one used in the November 1, 2017 attack in New York City.
In that case, a driver veered a rented pickup truck into a crowded bike path in lower Manhattan, killing eight cyclists and pedestrians and injuring 11, as he plowed down the corridor for nearly a mile. Near Stuyvesant High School, he struck a school bus filled with students before being apprehended by police. The vehicle was carrying 176 pounds of the powerful explosive pentolite.
To stop such attacks, security professionals need to be cognizant of two different types of vehicle access points for such massive, cowardly incidents to occur. The first would be in a location where the primary use is pedestrian but, frequently, vehicles need to pass through. An example could be a square in which the maintenance truck comes through to clean the square periodically. Other areas could be those locations with restricted parking. At a hospital, it could be the entrance to the emergency unit. Such access points are well protected by bollards, some of which go up and down to let vehicles through. Others are fixed or stationary.
The other access points are those that are temporary. At a health fair, traffic may need rerouting. A school might be having an open house. In these cases, sections normally open to traffic will be closed to create pedestrian paths and gathering points. Parking for football games, a grand opening for a new wing, freshman matriculation day and major speeches are temporary events needing only the temporary solution of portable, towable barriers. These barriers can be deployed quickly and effectively, even in places where it's impossible to excavate for a permanent foundation.
Bollards – The Most Used Permanent Solutions
Bollards are aesthetically pleasing and let pedestrians move between them in non-roadway applications. They operate individually or in groups up to ten and are used for intermediate level security applications. Individual bollards are up to 12.75 inches in diameter, up to 39 inches high and are usually spaced on 3- to 5-foot centers. They are tested to stop and destroy an attacking vehicle weighing 15,000 pounds moving at 50 mph. Typically kept in the "up" position to stop traffic, moveable bollards can be lowered to allow vehicles through.
Depending on the manufacturer, you can create the look you want. Ranging from faceted, fluted, tapered, rings and ripples, colors, pillars, to shields, emblems and logos, bollards are visually appealing and versatile. You can specify ornamental steel trim attached directly to the bollard or select cast aluminum sleeves, which slip right over the crash tube. Bollards can be galvanized for corrosion resistance, fitted with an internal warning light for increased visibility and engineered to suit high traffic volume. If damaged, simply slip off the old sleeve and slip on the new one.
The University of California at Los Angeles (UCLA) uses decorative bollards throughout the campus to restrict vehicle access to student housing areas and other locations that require temporary removal. Some of the areas block access to dumpsters and roads that require temporary access during admission periods.
Beam barricades and high security, shallow-foundation-wedge barriers are the two most popular vehicle access control solutions at hospitals. For instance, manual beam barricades are installed at the Fort Bragg Veterans Administration Hospital in North Carolina to shut down certain areas of the facility when a higher alert is sounded. They look like the classic "bar" that comes down, but they will stop dead in its tracks a 15,000-pound vehicle traveling 50 mph. It takes only one person to operate them.
The Navy Hospital in San Diego uses high speed, high security, very shallow foundation barricades to control all vehicles going in and out of the facility. These barricades were created for high-speed actuation and quick installation. With their extremely shallow foundation of 11 inches, they reduce the concerns of interference with buried pipes, power lines and fiber optic communication lines. The shallow foundation barrier also reduces installation complexity, time, materials and corresponding costs. They will stop a 15,000-pound vehicle traveling 50 mph.
At the National Institute of Health in Bethesda, Maryland, even stronger shallow foundation barriers are used for traffic control and protection. They will destroy a 65,000-pound (5.4 million foot-pounds) dump truck traveling 50 mph and continue to stand, preventing a potential second attack.
Fixed post bollards are available to secure the sides of roadways with the same crash rating and appearance as their moveable cousins. Versus cement barriers such as posts and pots, many campuses prefer fixed post bollards for several reasons. First of all, when hit, cement posts and pots can explode, literally spreading shrapnel throughout the crowd, potentially inflicting numerous injuries. Shallow foundation bollards can be installed within sidewalks or on top of concrete deck truss bridges, as well as conform to the inclines and turns of a locale.
Temporary Barriers Are Especially Popular
During the 2018 football season, six of the Associated Press top-10 rated pre-season football schools stayed one step ahead of terrorists and errant drivers on their campuses by protecting vulnerable areas, securing them within minutes with temporary, portable barriers.
Their most common use is for when vehicle access is required temporarily. Parking for the special event, a grand opening of a new building, parades and open houses are temporary events needing only a temporary solution. These barriers can be deployed quickly and effectively, even in places where it's impossible to excavate for a permanent foundation.
Moveable self-contained barricades can be towed into position to control vehicle access within 15 minutes. No excavation or sub-surface preparation is required. Once towed into position, the portable barricade uses DC-powered hydraulic pumps to unpack and raise and lower itself off its wheels. There is no hand cranking. Wheels are stored along the sides, and the vehicle ramps fold-out, completing the implementation. To move the barrier from one spot to another, the procedures are just reversed. The barriers stop and disable a 15,000-pound vehicle moving at 30 mph.
In addition to moveable barricades, there are also temporary bollards that can close off streets, entrances or wide expanses such as access to pedestrian areas or even airport runways. They would be a perfect solution for the previously mentioned New York City bike path incident. They can be installed in conjunction with portable barricades to fill in any gaps to protect people and critical infrastructures. The combination of the portable barriers with the new portable bollards provides fast controlled vehicle access without the time and labor of installation.
No Application Is Too Large or Small
Protecting people from vehicle attacks and accidents is no small responsibility; it's becoming mandatory. Knowing that you've got the right equipment in place to secure your campus from vehicle threats and preventing what is becoming all too common human tragedy brings peace of mind that no amount of money can buy. Carefully researching available options and consulting with experts will ultimately lead to the right solution in helping you protect your campus from vehicle-based terrorism, as well as accidents caused by errant drivers.
---
Greg Hamm is vice president of sales and marketing for Delta Scientific.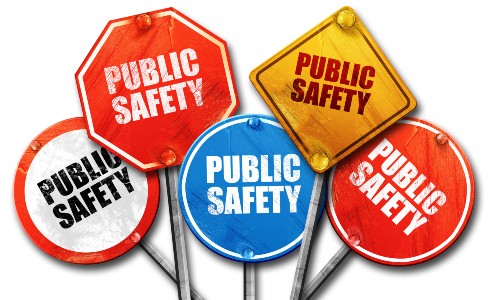 Leading in Turbulent Times: Effective Campus Public Safety Leadership for the 21st Century
This new webcast will discuss how campus public safety leaders can effectively incorporate Clery Act, Title IX, customer service, "helicopter" parents, emergency notification, town-gown relationships, brand management, Greek Life, student recruitment, faculty, and more into their roles and develop the necessary skills to successfully lead their departments. Register today to attend this free webcast!
One response to "Protecting Pedestrians with Vehicle Barriers and Fences"