UPDATE: 2 More Hazing Lawsuits Filed by Former Northwestern Football Players
Several lawsuits allege widespread hazing, including sexual abuse, within various Northwestern University athletic programs.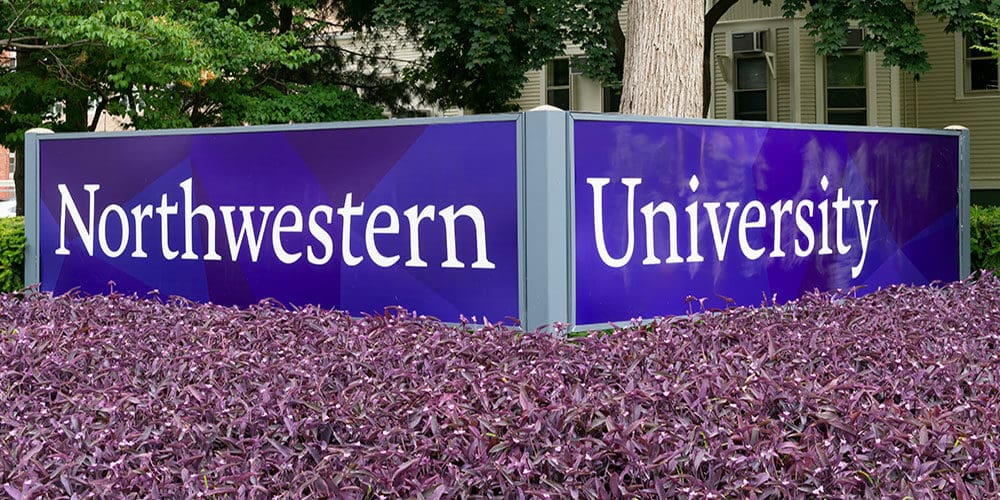 8/2 UPDATE:
Northwestern University is now facing two more lawsuits from former football players, adding to the growing list of student-athletes who claim they were hazed and abused.
Warren Miles Long, a former running back who played from 2013-2018, and John Doe 2, a player for the team from 2015-2019, filed the lawsuits on Monday, reports Fox 32. They are represented by civil rights attorney Ben Crump and Chicago firm Levin & Perconti.
"With each filing, we have a clearer picture of the routine abuse that occurred in Northwestern's football program and continues to haunt these young men," Crump wrote in a statement. "The code of silence has been broken. The brave survivors filing these lawsuits are standing up to their alleged abusers and the institutions that reportedly allowed this twisted culture to prevail."
The suits allege the conduct by coaches and upperclassmen football players created a "culture of violent, intimidating, sexualized abuse and hazing, and extreme mental abuse resulting in degradation, humiliation, embarrassment, and at times, causing devastating physical and mental illnesses to individual football players." Both players claim they were sexually abused as freshmen during pre-season training at Camp Kenosha.
On Wednesday, former Northwestern football player Ramon Diaz spoke at a news conference, alleging he was also a victim of hazing while he played for the team from 2005 to 2008, according to ABC News. Diaz said he was subjected to hazing and racially-charged abuse by upperclassmen teammates while at pre-season training. He said he was forced into a chair by older teammates who shaved the words "Cinco De Mayo" into the back of his head. Diaz also said he was sexually assaulted in the showers.
"What was going to happen to me when I walked in that shower, when I was forced to rub against other bodies completely nude in the shower, where their bodies would be up against mine, their genitalia would be up against mine, it's really hard to fathom," he described.
Diaz's lawyers said they plan to file a lawsuit against the school and its coaches.
"An institution that enables coaches to destroy the self-worth of an athlete must be held accountable," Diaz said. "No one stopped it."
Also on Wednesday, Northwestern announced it has hired former U.S. Attorney General Loretta Lynch to lead an investigation into its athletic department's culture and accountability mechanisms. Northwestern President Michael Schill said Lynch's findings will be made public, unlike those of its commissioned investigation conducted earlier this year into hazing allegations within the football program.
---
UPDATE:
Former Northwestern quarterback Lloyd Yates filed a lawsuit against his alma mater Monday, joining three other John Does and one Jane Doe in accusing the university and their respective sporting programs of failing to prevent hazing.
Yate's lawsuit accuses the school of negligence in the failure to prevent sexualized hazing activities and other abuse, the failure to monitor the football program, the failure to institute preventive measures, and more. It also accuses Northwestern of reckless and intentional misconduct and violating the Illinois Gender Violence Act.
The 52-page complaint details various sexualized hazing rituals that are allegedly commonplace within the football program, including forcing players to do naked rope swings, naked pull-ups, naked one-on-one drills, naked center and quarterback exchanges, and naked pass-rush drills, reports NBC Sports. It also describes a hazing incident known as "running" in which a group of players forcibly hold down a nonconsenting individual and "[rub] their genital areas against the [person's] genitals, face, and buttocks while rocking back and forth."
The lawsuit alleges members of the coaching staff were aware of these acts and some were even subjected to them "on more than one occasion."
"During a training session during the Fall of 2015 or Spring of 2016, a strength and conditioning coach was 'ran' by members of the football team, on the field, in front of the entire team and coaching staff," says the suit.
Yate's claims align with those outlined in three other lawsuits filed last week against the school and ex-football coach Pat Fitzgerald.
Civil rights attorney Ben Crump, who represents Yates, wants the lawsuit to be known as the "college sports Me Too movement," according to The Chicago Sun-Times.
"It's a big deal when these young people have the courage to take a stand and refuse to be victims anymore, refuse to have their voices silenced and to take a stand," he said, adding he plans to file more than 30 lawsuits on behalf of former Northwestern athletes.
Also on Monday, the first hazing lawsuit was filed on behalf of a female Northwestern volleyball player against various school leaders and volleyball coach Shane Davis.
---
ORIGINAL ARTICLE:
EVANSTON, Ill. — At least three lawsuits have been filed against Northwestern University and its now-former football coach, alleging the school fostered a culture of hazing and abuse for years, and a fourth hazing lawsuit was filed by a former Northwestern volleyball player Monday.
The fallout began July 7 after the university released a summary of a report it commissioned into allegations of hazing on the football team, reports The Chicago Sun-Times. Coach Pat Fitzgerald was originally suspended for two weeks without pay but was fired days later after the school newspaper published a story of players detailing alleged abuse. Northwestern President Michael Schill said although there was no "sufficient" evidence that coaches knew about the misconduct, Fitzgerald "should have known," according to NPR.
"The head coach is ultimately responsible for the culture of his team. The hazing we investigated was widespread and clearly not a secret within the program, providing Coach Fitzgerald with the opportunity to learn what was happening," Schill wrote in a letter to the Northwestern community. "Either way, the culture in Northwestern Football, while incredible in some ways, was broken in others."
According to the report, 11 current or former players said hazing has been part of the football program and included "forced participation, nudity, and sexualized acts of a degrading nature." Some players found the hazing harmful with long-term consequences while others felt the rituals were in jest, says the report.
Attorney Patrick Salvi Jr. filed the three lawsuits last week on behalf of former Northwestern football players, alleging Fitzgerald and school leaders "endangered, enabled, and concealed the exploitation" of student-athletes under Fitzgerald's supervision and took no action against "credible reports of hazing, dating back to 2014," NBC News reports.
The suits allege university leaders knowingly allowed a hazing culture involving sexual abuse, including forcing underclassmen to bear crawl naked and sexually assaulting teammates. The lawsuits describe a hazing ritual called "running," which consists of "8-10 upperclassmen, dressed in masks, holding down a player, and dry humping the player in a dark locker room." In another ritual referred to as "the carwash," naked players line up and spin around the entrance of the showers "so that all freshman players were forced to rub against the line of men to get to their showers."
"It's done under this smoke and mirror of, 'Oh, this is team bonding,' but no, this is sexual abuse," a former player told The Daily Northwestern.
Black players allegedly faced an added layer of hazing and harassment. One lawsuit accuses Fitzgerald of enabling a culture of racism, including forcing players of color to cut their hair and behave differently to be more in line with the "Wildcat Way," reports AP.
"Our clients are coming forward with their stories now because they want to see institutional change so future generations don't have to suffer what they experienced," Salvi wrote in a statement. "We are likely just scratching the surface as to how widespread this misconduct was throughout Northwestern's athletic department."
Former Northwestern Football Players Speak Out About Alleged Hazing Rituals
Civil rights attorney Ben Crump is set to announce another lawsuit against the school on Monday, and is expected to be joined by former Northwestern quarterback Lloyd Yates. Yates is among over 15 men and women who have retained Crump and Chicago-based law firm Levin & Perconti. An advisory from the law firm said the suit will identify "one Northwestern football coach who allegedly witnessed the hazing and sexual conduct and failed to report it."
"With damning new details, the complaint provides example after example of the vast, homoerotic, and violent nature of the sexual hazing and sexual abuse in the Northwestern football program," the advisory continued.
Several former players, including Yates, spoke out during a press conference Wednesday after the first lawsuit was filed. Yates said some players have contemplated suicide as a result of the alleged hazing.
"Upon arrival to campus, we were thrown into a culture where physical, emotional, and sexual abuse was normalized," he described. "No teammate I knew liked hazing. We were all victims, no matter what our role was at the time. The culture was so strong, we felt we had to go with it to survive, to be respected, and to earn the trust within the football program."
Warren Miles-Long, a former Northwestern running back who started with the team in 2013, said players were thrown into a culture where sexual violence and hazing were "rampant" and new recruits had no sense of whether it was normal or limited to Northwestern, according to AP. Former players Simba Short and Tom Carnifax also spoke during the press conference.
Former Northwestern Volleyball Player Sues Over School's Response to Alleged Hazing
Crump said he and other attorneys have heard from 50 former Northwestern athletes total, both men and women, including former baseball and softball players who allege hazing within those programs. The attorneys did not provide additional information about complaints within the baseball or softball programs. However, Northwestern fired baseball school Jim Foster just three days after Fitzgerald.
On Monday morning, a former Northwestern volleyball player filed a lawsuit, claiming the school and its athletic department were negligent in response to an alleged 2021 hazing incident, according to ESPN.
The player, who filed her lawsuit as Jane Doe, said she was injured while running sprints as part of a "punishment" sanctioned by head coach Shane Davis. According to the suit, Doe contracted COVID-19 in Feb. 2021, leading to a temporary pause on the volleyball program. In March, Davis allegedly told the team's captains to pick a punishment for Doe. The captains made her run sprints that included diving to the ground at each line on the gym floor as coaches, players, and trainers watched. Doe said she was injured and required medical attention.
Campus police and the athletic department were made aware of the incident, according to the suit, and Davis was temporarily suspended as a result. Doe also allegedly met with athletic director Derrick Gragg to discuss the culture of the volleyball program but he "did nothing in response," reports AP News.
At the start of the 2023-2023 academic year, Northwestern's deputy director of athletics for operations and capital projects, Deneé Barracato, held a "culture meeting" with the team "as a result of multiple complaints against" Davis, says the suit, but "took no other actions" to address the complaints.
Doe also alleges she was sidelined after the punishment and that Davis refused to properly coach her during practices. She also claims Davis "enabled a culture of racism, bullying, harassment, hazing and retaliation" within the volleyball program.
"Jane Doe's complaint outlines the institutional failures at Northwestern beyond the volleyball and football programs, shedding light on a corrupt athletic department," said Parker Stinar, one of Doe's lawyers.
The suit names Davis as well as the school's two most recent presidents and three most recent athletic directors.
If you appreciated this article and want to receive more valuable industry content like this, click here to sign up for our FREE digital newsletters!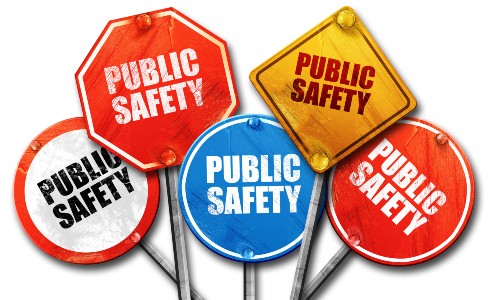 Leading in Turbulent Times: Effective Campus Public Safety Leadership for the 21st Century
This new webcast will discuss how campus public safety leaders can effectively incorporate Clery Act, Title IX, customer service, "helicopter" parents, emergency notification, town-gown relationships, brand management, Greek Life, student recruitment, faculty, and more into their roles and develop the necessary skills to successfully lead their departments. Register today to attend this free webcast!