Michigan State Security Camera Failures Hinder Search for Missing Teen
The security camera at the entrance of the dorm Brendan Santo was last seen leaving was not working the night he disappeared.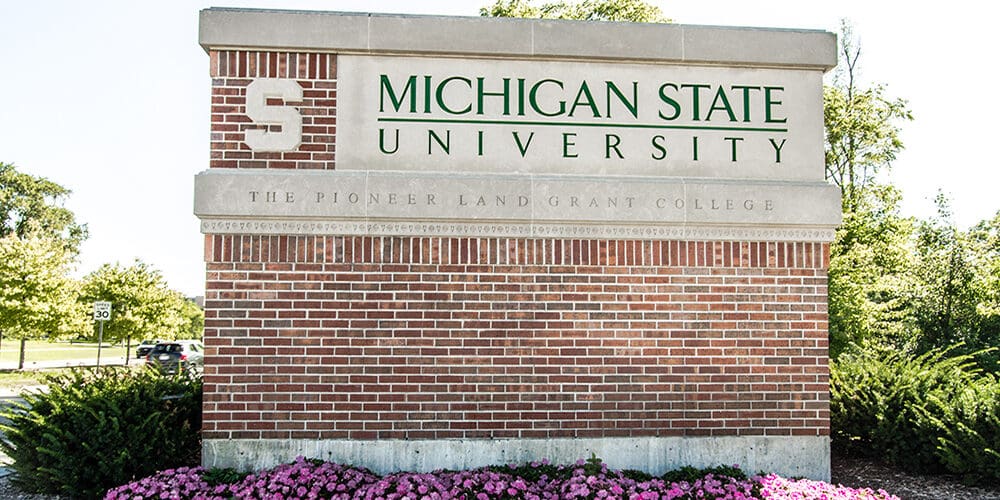 EAST LANSING, Mich. — Michigan State University (MSU) will install hundreds of new security cameras after an ongoing investigation into the search for a missing teen determined some security cameras weren't working on the night he disappeared.
MSU President Samuel Stanley confirmed surveillance cameras on campus, particularly at Yakeley Hall, were not working the night 18-year-old Brendan Santo went missing, reports WILX. MSU police said Santo was last seen leaving the dormitory around midnight on Oct. 29.
"While we do not disclose the precise number or their locations for security reasons, I have learned our camera at the entrance of Yakeley Hall was not operational the night Brendan was last seen," Stanley said in the letter. "We are fixing that. I have directed MSU Police and Public Safety to order and install more than 300 new cameras throughout our campus. Those cameras should be here in about a week and crews will begin installing them immediately."
Ned Timmons, president of security company LSS Consulting and a former FBI agent, told WXYZ that video footage from Yakeley would have provided evidence as to who he was with, and that it's not uncommon for cameras to stop working.
"In the FBI, I worked bank robberies for several years, and frequently we would go to a bank that had been robbed, go and pull the surveillance photos, and the cameras were malfunctioned and didn't work or they were unhooked. It's frustrating," he said. "You're just going to have to keep interviewing and interviewing and put together all the clues."
Santo is a student at nearby Grand Valley State and was on campus visiting friends on a weekend that draws in hundreds of thousands of fans and tailgaters for a football game against the University of Michigan. Two major shows — ESPN's College GameDay and Fox's Big Noon Kickoff — were hosted on campus as well.
Stanley said local, state and federal agencies are working to find Brendan and that they have no reason to believe foul play was involved or that he would want to hurt himself.
Authorities and the Santo family are asking anyone who was on campus the night of his disappearance to look through any photos or videos they may have taken to see if Brendan is in the background. He was last seen wearing a white baseball cap, white Converse shoes, and a cross necklace. An $11,000 reward is being offered for information leading to finding Brendan.
Anyone who has seen Brendan or knows of his whereabouts is asked to contact MSU police at 844-99-MSUPD (67873) or by email at tips@police.msu.edu.
One response to "Michigan State Security Camera Failures Hinder Search for Missing Teen"