Witnesses: Man Fatally Shot by PSU Police Was Trying to Break up Fight
Multiple witnesses said the man was shot after his holstered handgun fell onto the ground as he was trying to break up the fight.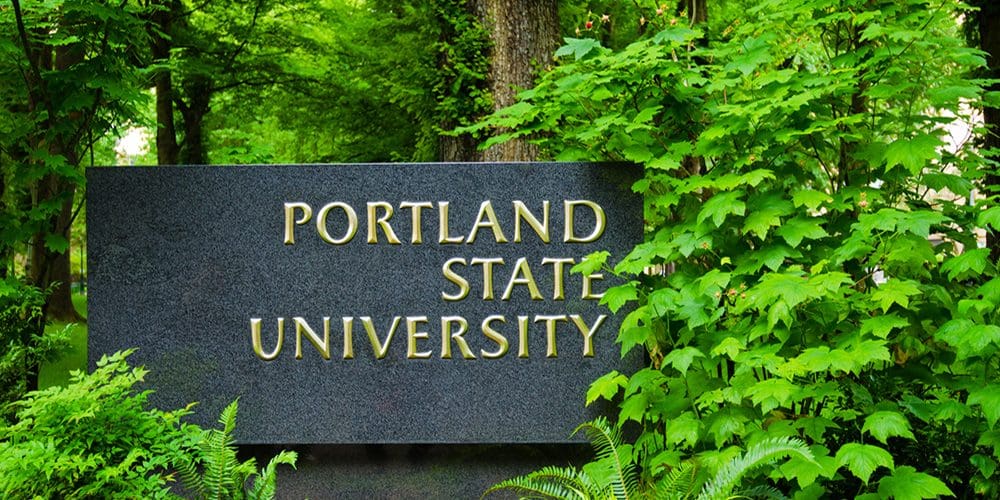 A man was shot and killed by Portland State University police after a fight broke out at a local bar early Friday morning.
Witnesses said the victim, 45-year-old Jason Washington, was fatally shot outside the Cheerful Tortoise sports bar around 1:30 a.m. after a holstered handgun he was carrying fell onto the ground as he was trying to break up a fight, reports Oregon Live.
Two responding officers, later identified as Shawn McKenzie and James Dewey, yelled that there was a gun and opened fire when Washington reached for his weapon.
In a cellphone video of the incident, the officers can be heard shouting "drop the gun" several times before firing the weapons.
Authorities have not said how many times each officer fired or whose bullets hit Washington.
Zachary Walker, whose friends were involved in the fight, said he didn't feel as though Washington was a threat.
"I understand the guy has a gun, and you didn't know, but still — we didn't feel threatened with a guy with a gun," he said. "He was a cool guy and nothing was going to happen. We knew he had it, and nothing was going to happen that night."
Friends of Washington said he had a concealed carry permit for his handgun and was a Navy veteran.
Washington died from a gunshot wound to the torso, according to the Multnomah County Medical Examiner's Office. The manner of death is listed as homicide.
Both officers have been placed on paid administrative leave pending an investigation.
PSU Trustees Approved Arming Officers in 2015
In December 2014, PSU's board of trustees voted to allow campus police to carry guns and trained officers were added six months later. Friday's incident is the first fatal shooting involving a PSU officer.
McKenzie has been with the school's public safety office since 2002 and Dewey since 2014. Both became armed sworn officers in 2016.
The Portland State University Student Union held a "#DisarmPSU" rally Sunday in downtown Portland to protest armed campus police officers, according to CNN. The group said it also protested the board's decision back in 2014.
"Everyone who has expressed dissent over the years to the armament of (Campus Public Safety Office) and creation of a police force knew that one day this decision would result in deadly violence, and we know that it will continue to happen so long as campus security remain a deputized and armed police force," the group wrote on its Facebook page. "There's no way around it — this is how policing works."
The protest was attended by students, residents and some of Washington's family and friends.
"His wife lost a husband, his three daughters lost a father, (and his) granddaughter lost a grandfather," said Andre Washington, the victim's brother. "I graduated from Portland State University and I am disgusted."
The shooting is currently being investigated by the Portland Police Bureau.