Student Injured in Fort Valley State University Shooting, Suspects at Large
The victim, a commuter student who described the incident as an attempted armed robbery, was playing video games in a dorm room when he was shot.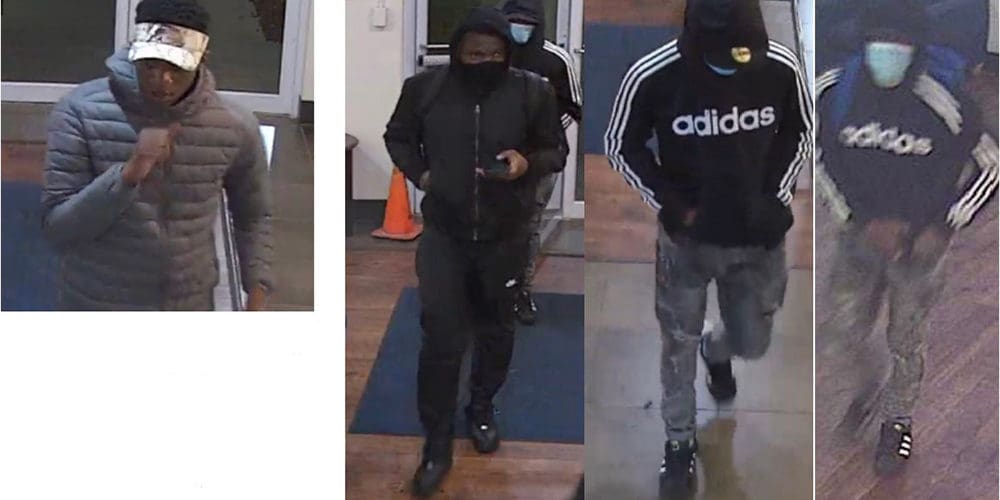 FORT VALLEY, Ga. — The Fort Valley State University Police Department is searching for three male suspects wanted in connection with an on-campus shooting that left one commuter student injured.
FVSU police responded to the third floor of the Wildcat Common dormitories around 1 a.m. Tuesday after reports of a shooting, reports WGXA News. The victim, a senior, was playing video games with residential students when two of the suspects entered the dorm room and shot him.
"He said two male students came in, and they were people that he didn't know," said FVSU Police Chief Anita Allen. The victim described the incident as an attempted armed robbery and is in stable condition at an area hospital.
The Georgia Bureau of Investigation, which is helping with the investigation at the request of FVSU police, released images of the three wanted men in a BOLO (Be on the Lookout) poster.
The BOLO, which says they are wanted for aggravated assault, describes the first suspect as a Black male wearing a gray puffer jacket and a white visor. The second suspect is described as a Black male wearing all black and a zippered jacket while the third suspect is described as a Black male wearing a black Adidas jacket, camo pants and Adidas shoes. The suspects were last seen fleeing the campus in a gray car.
FVSU students were notified of the shooting using the school's electronic alert system, RAVE. The campus was subsequently placed on lockdown until around 6 a.m. Classes have since resumed.
Additional security measures were put in place Tuesday, including more campus security personnel and enhanced identification protocols.
"They take your temperature at the front gate and your ID, so I don't know how he was able to get here," sophomore Ashanna Goldwire told 13WMAZ. The campus is 1,365 acres and has an enrollment of approximately 2,600 students.
Anyone with information is asked to contact FVSU police at (478) 825-6500 or the GBI Perry Field Office at (478) 987-4545.