Ex-UCLA Professor Arrested for Threats Had Manifesto
The 803-page manifesto, which named specific people, allegedly used the words "bomb," "kill" and "shoot" more than 12,000 times.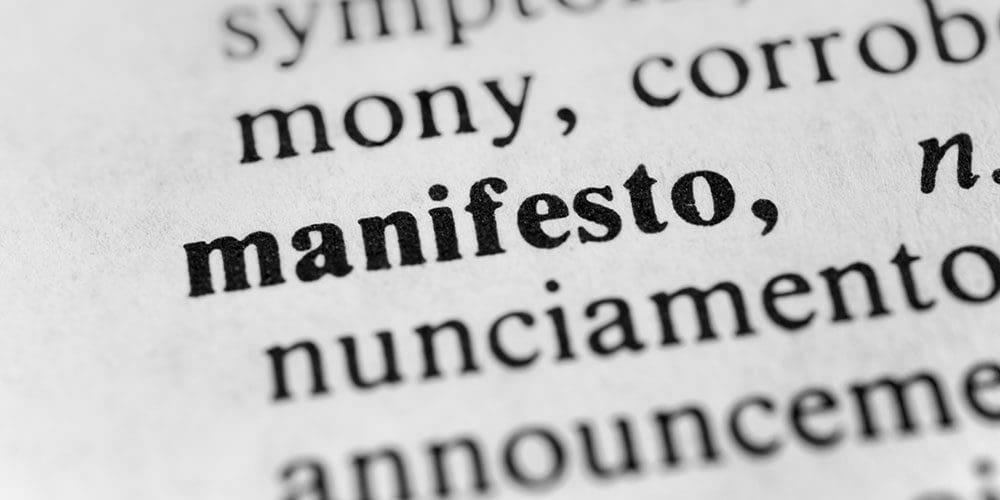 LOS ANGELES, Calif. — A former lecturer at the University of California Los Angeles (UCLA) accused of writing a lengthy manifesto riddled with threats has been charged in federal court.
Matthew Christopher Harris, 31, was arrested Feb. 1 after he sent an email to his former philosophy department at UCLA threatening to hurt faculty and staff, reports ABC 7. He is facing one count of transmission of threats in interstate commerce and could face up to 20 years in federal prison, according to U.S. District Court documents.
Harris sent 35 individuals an email from his personal account directing them to a drive containing an 803-page manifesto titled "Death Sentences." The document included threats and violent language towards specific people at UCLA and made references to Boulder, Colo., where he resided before his arrest. It also contained numerous racist threats and used the words "bomb," "kill" and "shoot" more than 12,000 times.
A link in the document led to Harris' YouTube page which included hundreds of videos, one in which Harris references killing several people while footage from a film adaptation of the Columbine High School shooting played, The Denver Post reports.
Boulder police were able to track Harris' cell phone and began surveillance on his home on Jan. 31. SWAT convened outside his home to secure the area the following morning. Harris surrendered without incident around 11 a.m.
Ex-Professor's Mother Warned Former Colleagues, FBI
According to a complaint filed in the case, concerning behavior exhibited by Harris began Jan. 21, 2021, when he sent an email to his mother in which he threatened to shoot a professor and former colleague at the University of California Irvine. On March 22, he sent another email telling his mother he was looking into local gun ranges. Five days later, he sent an email asking about UC Irvine's schedule.
The complaint says Harris was reported to UCLA police on March 30 after he sent approximately 20 emails to female students in his research group. The emails are said to have contained "offensive/inappropriate content."
On April 10, Harris' mother emailed the UCLA philosophy department expressing her concern that her son was "unwell" and that he made several "disturbing comments" about former colleagues. She also reached out in April to a professor at UC Irvine, saying her son had threatened in emails to "hunt" and kill the woman. The professor briefly met Harris in 2013 while they were both at Duke and he reached out when he moved to LA in 2020, sending aggressive and obsessive emails and texts.
In June, a protection order naming the former colleague and all University of California campuses was issued by Los Angeles County. The order also prevented Harris from owning any weapons.
In Feb. 2022, Harris' mother informed the FBI that Harris moved to Colorado the summer prior and at one point was placed in a mental institution where he was diagnosed with schizophrenia. The FBI determined Harris tried to buy a weapon at a gun store this past November but was denied due to the protection order.
Harris' mother said she does not have a close relationship with her son and that she hadn't seen him in five years because he made threats against her as well.
Former Classmates, Co-Workers Speak Out
Former graduate classmates at Duke and Cornell, where he studied before becoming a postdoctoral fellow at UCLA, described him as inappropriate and creepy, according to AP News. Many said he sent excessive and inappropriate emails and text messages to women. One said she changed her morning routine at Duke after Harris learned her scheduled and harassed her.
In online class reviews, interviews and emails obtained by The Associated Press, current and former students at all three universities claimed negligence by the schools for allowing Harris' concerning behavior to continue. Two former Duke students said they did not report Harris, whose behavior was allegedly well known within the philosophy department, because they did not feel they would have been supported by faculty.
After completing his Ph.D. at Duke in 2019, UCLA hired Harris as a postdoctoral fellow and lecturer but he was placed on "investigatory leave" last March after allegedly sending pornographic and violent content to women in his research group.
"Clearly Duke should not have passed him to us, and Duke and Cornell should not have passed him to UCLA," said Adriene Takaoka, a Cornell philosophy graduate student who crossed paths with Harris during their time at Cornell. "We're just lucky that no one's been physically hurt. Certainly, people have been psychologically damaged."
Bill Kisliuk, UCLA's director of media relations, said individuals at the university "brought concerns" to its Title IX office last year, which "worked with the individuals to address the concerns." The university announced Monday it will be creating a task force "to conduct a comprehensive review" of its protocols for assessing potential threats.
Another hearing is scheduled for Harris on Feb. 23. A judge ordered him to remain in federal custody without bail.