Embry-Riddle Student Arrested for Campus Shooting Plot
Police went to the student's home after they received a tip that he made threats on social media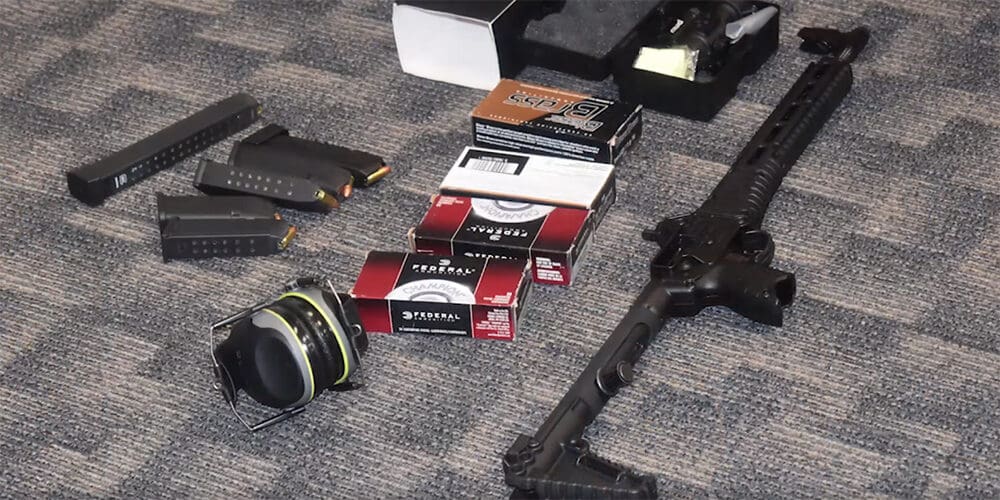 DAYTONA BEACH, Fla. — An Embry-Riddle Aeronautical University student was arrested Thursday after posting on social media that he was going to carry out a mass shooting on campus.
The suspect, 19-year-old John Hagins, was arrested by Daytona Beach police shortly after 9:30 a.m. as he left his apartment with a backpack containing a collapsible semi-automatic rifle and several boxes of 9mm ammunition, reports The News-Journal. The backpack also contained a rifle scope, five loaded magazines, each holding 17 rounds, and an extended magazine loaded with 32 rounds.
Police were waiting on a search warrant when Hagins exited his apartment and was detained.
"The plan was he was going to leave from his apartment and he was headed over to [a shooting range] for practice and then he was headed to Embry-Riddle," said Daytona Police Chief Jakari Young. "He said once he was done at that firing range he was going to campus to enact a Columbine."
Young pointed out that Thursday was the last day before winter break and that he chose that day since "the campus will be packed because everybody has to be there to take their final exam."
Hagins confessed to making the threats but claimed it was a joke. Police say he sold his vehicle to purchase the rifle. He has been charged with written threats to injure or kill, terrorism, and attempted first-degree homicide — all felonies — and was booked into the Volusia County Branch Jail without bail.
Two students who were part of a Snapchat group with Hagins told university officials about the threats and officials alerted police at 4:10 a.m.
"By the grace of God those two students came forward and prevented Embry-Riddle Aeronautical University from being the next national media story with regards to a mass shooting on that campus," Young said, praising the students for following to important adage of 'see something, say something.'
Although police are still working to determine a motive, Young said Hagins was on academic probation since his grade point average had fallen below a 2.0, and he was cited for a traffic violation on campus the day before his arrest.
In a statement to the campus community, Embry-Riddle President P. Barry Butler lauded students and police.
"I want to personally commend Embry-Riddle's Campus Safety Team for immediately alerting the Daytona Beach Police Department (DBPD) of an anonymous tip received by students, which ultimately led to today's arrest," he wrote. "I also want to commend the students who submitted that tip. Their actions were an outstanding example of our safety culture in action. It was an admittedly frightening event, but our security systems worked and we are all safe."