4 Ways to Prevent Violence Against Professors
Here are four tips for tightening up violence prevention and response plans to help your campus mitigate acts of violence against professors.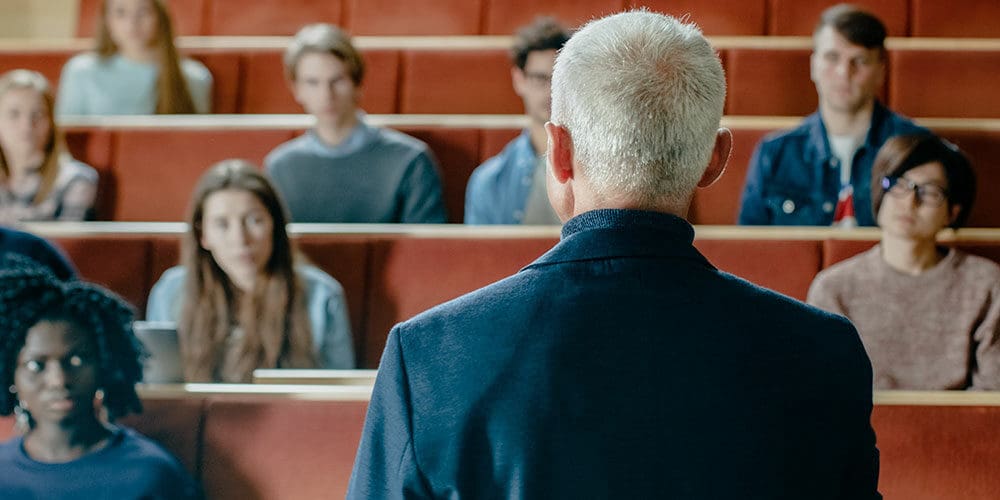 Note: The views expressed by guest bloggers and contributors are those of the authors and do not necessarily represent the views of, and should not be attributed to, Campus Safety.
---
Creating and fostering a positive and effective learning culture is imperative for any educational institution. From preschools to Ph.D. programs, the educational process is greatly hampered when situations or environments are tense, unsafe, or unpredictable.
During the last decade, the United States has witnessed an unprecedented number of acts of violence committed on educational campuses ranging from primary schools to collegiate institutions. Educational entities across the country are wrestling with this new status quo and are trying to institute new policies and procedures that will keep their staff and students as safe as possible.
Violence committed against professors can be particularly dubious and devastating events. If your campus is thinking about how to implement tighter safety measures to prevent violence from being enacted against your professors, here are some helpful tips that can assist.
What Are Common Causes of Violence Against Professors?
To create an effective plan for protecting your professors and maintaining safety on your campus, it's important to first have a firm grasp on the nature of the risks. Usually, the most typical incidents of violence enacted against college professors are by their own students. These instances are usually motivated by anger or frustration over a grade, interaction, or pattern of interactions in the classroom between the student and the professor.
However, other acts of violence do occur in the collegiate classroom. Though rarer than the previously mentioned variety, other risks do include acts of violence against a professor perpetrated by another professor or staff member, violence or kidnappings committed by either internal members of the institution or by external members that have gained access to school grounds, or gun violence and shootings committed by individuals who bring firearms to campus and open fire in classrooms or on the grounds (these could also either be stakeholders or unrelated individuals that have broken onto campus).
Though many instances of violence that occur each year remain relatively insignificant, no threat or act of violence against a professor should ever be tolerated. Here are four tips you can use to tighten up your violence prevention and response plans and help your campus prevent acts of violence from occurring.
Tip 1: Train Professors and Campus Staff to Recognize Warning Signs of Possible Violence
Wherever multiple people spend time together in close proximity, the possibility of violence exists. Though it's not possible to completely remove that possibility, there are a number of ways you can mitigate that risk as much as possible. One such way is by training your campus faculty and staff on the various warning signs of imminent violence that often predicate violent behavior. These patterns have been observed and studied in a wealth of settings, and can be helpful tip-offs to professors and staff that the situation at hand could escalate to violence if not diverted.
The best way to incorporate this type of training into your campus's official processes might be to include a section on this topic during onboarding, or as a part of any required annual training refreshers that faculty and staff are required to complete. This vital information should be considered "required reading" for all of your staff and faculty.
Tip 2: Put Protocols in Place to Encourage Professional Conduct from Both Students and Professors
Acts of violence are most often predicated by a relationship that has soured or previous interactions that have caused negative emotional experiences. These negative relational dynamics often form and then intensify over time, usually because one party (often a student) feels like they have been insulted, unfairly treated, or harmed in some way.
Violent acts can occur when the injured (or perceived injured) party finally reaches an emotional breaking point or believes that he or she has tried other means of correcting the problem and those efforts have seemed unsuccessful. While these escalations are often unreasonable and difficult to stymie or control, there are certainly ways to prevent some of these negative relationship dynamics from ever developing between professors and students.
Expressing clear expectations of what interactions between professors and students should look like can be a great way of helping avoid patterns that could eventually inspire acts of violence. These expectations could also be extended to outline interactions between other sets of stakeholders on campus, but starting with the relationships between professors and students is a good entry point.
These protocols shouldn't be expected to granularly prescribe how every possible conversation or interaction should go. Instead, they should include a general set of guiding principles for handling certain situations that could escalate into negative interactions. Your "code of conduct" might list that mutual respect and civility are expected in all interactions or communications between students and professors.
It might also mandate that assignments are given clearly and with reasonable due dates, and that students must ask in advance for any special accommodations or extensions. It should also detail what protocol is available and expected for either professors or students in the case of a problem or conflict.
Having a clear set of guidelines and expectations in place for your institution that are distributed both to faculty and to the student body can help mitigate frustration and problems during the school year that could have had the potential to escalate to violent encounters.
Tip 3: Equip Professors with Tools to Create Robust, Trust-Centered Learning Environments
Creating effective, vibrant learning environments takes a lot of work and requires several distinct components. Creating and fostering a culture of learning can not only benefit both professors and students but can also create safer, better environments that are more conducive to the learning process. When hampered in cultivating such environments, professors can be significantly disadvantaged in their educational responsibilities. In addition, students also lose out on effective learning.
Trust and safety are some of these vital elements of the learning process that need to be fostered in classroom settings and in professor/student relationships. Help your professors access trainings on the importance of fostering safe learning spaces. Encourage or require curriculum or professional development opportunities that teach how to be trauma-informed in conducting classes and courses. Arrange faculty peer groups that can discuss these needs and can collaborate on solutions and best practices in these areas.
Because of the increasing popularity and use of remote learning and virtual classroom learning, professors are experiencing new challenges in creating robust environments for education when teaching is done through a screen or in virtual settings. Because of this, it's very important to provide your faculty with guidance concerning how to effectively migrate the learning environment into online spaces.
Make sure they have access to resources that can help them creatively employ technology to convey their curriculum. Provide them with ideas of best practices for cultivating relationships and collaboration in remote classrooms or with hybrid-model classes.
Equipping your faculty to surmount the differences and difficulties in teaching environments as they often work today can help them continue to cultivate effective learning environments and cultures for their students and maintain levels of trust and safety needed not only for the best learning outcomes but for avoiding violence and aggression.
Tip 4: Ensure Adequate Access to Security Staff, Protocols, and Aids
Finally, part of your process should include an analysis of your existing campus security resources and tactics. Best security practice for educational institutions is a forefront conversation in mainstream media and arenas at the moment — and with good reason.
Violent acts perpetrated towards educational institutions in the form of individual confrontations, mass shootings, and more have increased over the last decade and have elevated the need for better security measures to keep professors, students, and other stakeholders safe on campuses across the country. Here are a few areas that should be considered as you evaluate your current security capabilities:
How many security staff in the form of guards and other security personnel do you employ and have available on campus at any given time? How visible are they? Are they armed? What types of emergencies or threats are they trained to address?
What kinds of security infrastructure do you have available on campus? How do your classroom doors lock? What kind of glass is used in the windows in your academic buildings? Are classrooms equipped with emergency call buttons that can alert or summon security staff in the case of a confrontation or violent act?
How does campus access work? How do visitors approach and enter campus? How are buildings accessed during the day or night? What access points are left open and uninhibited during normal business hours? Are keys used? ID cards? Keypad entries? How is access controlled?
How are staff, faculty, students, and stakeholders trained on security protocols and safety measures? How well are these displayed? What staff members or members of leadership are responsible for coordinating responses to violent acts or other emergencies?
Utilizing these tips as you evaluate your campus violence prevention techniques can help ensure that your campus is as safe as possible and is readily equipped to respond to violent acts.
---
Sarah Daren has been a consultant for startups in multiple industries including health and wellness, wearable technology, nursing, and education.
If you appreciated this article and want to receive more valuable industry content like this, click here to sign up for our FREE digital newsletters!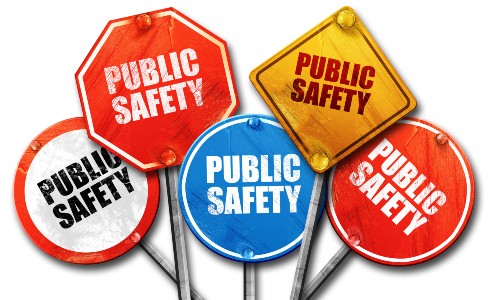 Leading in Turbulent Times: Effective Campus Public Safety Leadership for the 21st Century
This new webcast will discuss how campus public safety leaders can effectively incorporate Clery Act, Title IX, customer service, "helicopter" parents, emergency notification, town-gown relationships, brand management, Greek Life, student recruitment, faculty, and more into their roles and develop the necessary skills to successfully lead their departments. Register today to attend this free webcast!