TikTok Challenge Becomes a School Safety Challenge
The latest TikTok challenge has caused issues for schools far and wide. But what can districts do about it?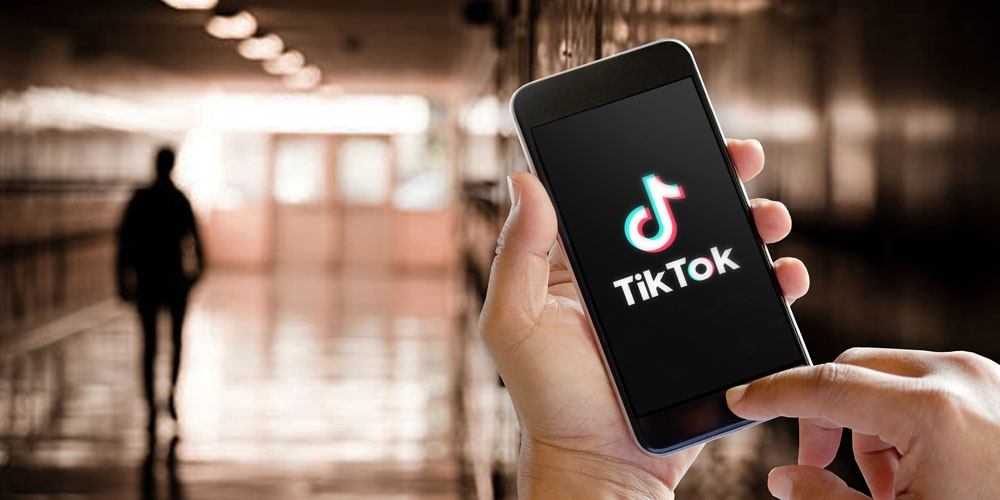 By now, anyone working in schools has likely heard of "TikTok Challenges." These trends on the popular social media app challenge users to make short videos about engaging in various activities. Although many of these challenges are harmless – some are about showing off silly dance moves, for example – some of them encourage students to capture bad, or even criminal, behavior on video and share it on TikTok.
A schedule of monthly challenges now circulating on TikTok encourages students to engage in various forms of bad behavior throughout the school year. In September, the "devious licks" challenge was all about vandalism – encouraging kids to deface school bathrooms. In October, the "slap a teacher" challenge is all about assault – encouraging students to strike a teacher or staff member. Later in January, the "jab a breast" challenge is all about sexual assault – encouraging inappropriate sexual touching.
With TikTok recently surpassing the 1 billion monthly active user mark, trends on the social media platform are something for schools to keep a close eye on. Alarming challenges like the ones described here are causing concern among school leaders everywhere and piling on more unwanted headaches for many in an already-stressful year.
How Schools Are Responding to This New Safety Challenge
Some schools have gone as far as installing nighttime security guards to protect against students who want to engage in and film criminal acts on campus outside of normal school hours. But many are attempting to head off bad behavior before it happens through influence campaigns.
Many schools are sending strongly-worded letters home to parents and putting out similar public statements explaining the consequences if students are caught as a participant in one of these TikTok Challenge videos. In some areas, local law enforcement agencies have also put out statements noting when certain behaviors become criminal offenses.
In other schools, top leaders have gone from classroom to classroom, explaining what a student's social media footprint really is and how it can come back to haunt them later in life.
How Can Schools Be Ready for the Next Safety Challenge?
Join the November 4th Campus Safety webinar, TikTok – The Latest School Safety Challenge, to hear one district's experience and learn what schools can do to help students make better social media decisions.
Time will tell whether influence campaigns and behavior modification prevent these dangerous exploits from taking place on school campuses. But this much is clear: school safety threats like these are often unexpected and unpredictable, and protecting your campuses and people is a full-time job.
Maintaining a safe learning environment for teachers and students is all about being ready to respond to new threats at any moment. To that end, leveraging strong school safety technologies can help you keep your campuses safe.
Stay Safe with Intrado Safety Suite
With many schools going back to in-person learning this fall, it's time to take a serious look at on-campus safety. Intrado Safety Suite is an unrivaled set of tools designed to help schools address safety threats from every angle. Here are just a few ways that Intrado Safety Suite can help address current safety challenges:
Intrado Safety Shield is an end-to-end safety management platform that enables faster and more accurate emergency response and offers a wide range of emergency response capabilities. For example, a teacher being assaulted as part of the October TikTok "slap a teacher" challenge could use the panic button in the Intrado Safety Shield mobile app to get immediate help.
Intrado Revolution is a unified communications platform that allows you to control virtually any onsite communications or security technology from one simple interface. With Intrado Revolution, alarms can be triggered when a student breaches a school door and trespasses in the building after hours, setting off sirens, loudspeakers and more when they attempt to vandalize school property.
SchoolMessenger Communicate is the most tested and trusted school notification system in North America, with a long track record of helping schools communicate successfully in crisis situations. With SchoolMessenger Communicate, schools can send important and timely messages home to parents through voice, text, or email, letting them know to talk with their students about life-altering consequences, as a matter of prevention.
Each of these three best-in-class solutions are powerful on their own, but they offer additional layers of protection when used in concert with each other. The examples above are only a small sampling of the innumerable use cases where a comprehensive approach to school safety can make school safer.
To learn more about Intrado Safety Suite and how your school or district can enhance safety by leveraging technology, visit https://www.intrado.com/safetysuiteforeducation.