The Boring Lab Introduces Toolbox 5.0 for Milestone Admins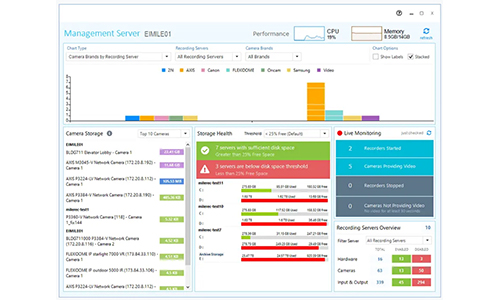 The Boring Lab, a Milestone Systems 2019 Technology Partner of the Year, announces the release of the Boring Toolbox 5.0, a series of functional tools that help enterprises and integrators more efficiently manage medium-to-large distributed video surveillance/security networks using Milestone XProtect® Express+, XProtect® Professional+, XProtect® Expert and XProtect® Corporate.
The toolbox includes a total overhaul of the backend, improved user interface, and customer-requested updates, according to the company.
"The Toolbox 5.0 release is a major step for The Boring Lab, our partners and customers. Our product was and is extremely popular with technicians and admins of large Milestone XProtect deployment because we take care of the boring stuff," says CEO & Co-Founder Ronen Isaac. "Now, we do that even better and have introduced features that allow the next step in the deployment and management of their systems."
Additional advancements include:
Scheduled reports which allow end-users to meet compliance requirements with a simple retention report. It also provides integrators with integral reporting capabilities for their service contract customers.
Live monitoring service provides always-on recording server and camera health notifications without the Boring Client being open and logged in.
Threshold configuration for event triggering and notifications.
Multisite management improvements; if you have access to the parent site, you will be able to see the health status of each of your managed sites in the global dashboard.
IOT connector; gives the ability to connect various IOT sensors through tight integration. It also eliminates the need for creating redundant events and rules in Milestone XProtect.
According to the company, the IOT connector has been particularly helpful for the education sector since it can integrate with other sensors, such as the HALO IOT Smart Sensor by IPVideo Corporation, for detecting vape, smoke, THC and sound abnormalities.
The Boring Lab has had over 10 years of experience installing Milestone XProtect systems with its integration company, Continental Computers.
For more information on the new Toolbox 5.0, visit www.theboringlab.com.