Anchorage SD Expands IP Video System to Combat Vandalism, Theft
This Alaskan K-12 district has used its security cameras to cut down on playground fires, broken windows, assaults and thefts for improved school safety.
With nearly half of U.S. K-12 campuses reporting incidents of vandalism every year, school district administrators across the nation are continually investigating ways they can curb these crimes, as well as incidents involving theft and fights. The Anchorage School District in Anchorage, Alaska, is no exception, and the installation of video surveillance has helped the district address this issue.
For Anchorage SD, playground fires are a real problem. The elementary school playgrounds are made of shredded rubber mulch as a surface under the playground equipment. The surface is soft, durable, weather resistant and made of recycled sources. Unfortunately, it burns when lit, and the district has had three or four playground fires each summer since it began using this mulch. Most fires are classified as vandalism, and one documented fire was accidental. Each incident costs the district about $100,000 to either replace or repair the playground.
Security cameras have helped Anchorage SD officials identify the cause of these fires and the suspects. With proper evidence, restitution from the suspect is possible.
"Vandalism is the ultimate reason for the video systems," says Kelly Kass, Anchorage SD's project manager. "But as things have played out at the high school level, we've had a good deal of use in accurately identifying students involved in fights, even vindicating the non-aggressor. With video, we can quickly see who the instigator was and act accordingly."
Kass explains that at Anchorage SD's middle schools and high schools, there is a lot of equipment and technology onsite. Video surveillance has helped reduce theft and aid in narrowing down the students involved. Video monitoring also alerts officials to large student gatherings and provides the ability for administrators to notice students or visitors in restricted areas. Additionally, Anchorage SD's elementary schools use cameras on the exteriors for monitoring and "buzzing in" visitors at the entrances, as well as watching the playgrounds.
Window breakage has also proven to be a costly problem because many of the district's schools are remote. Security cameras have been installed to address this issue as well.
"Window breakage was getting so bad that one year we boarded up every window in the Anchorage SD that wasn't in plain sight of the community," says Kass. "After the cameras were installed, we started seeing a reduction of breakage, and now we've stopped boarding up the windows altogether."
The district's many remote sites present such a challenge that the district allows RV campers to park on the school grounds during the summer, offering free space, water and power so their presence can act as a deterrent to crime and vandalism. However, the installation of cameras is slowly replacing this program, with the cameras providing 24/7 coverage as well as video documentation of events.
Anchorage SD Started Small
Anchorage SD began its security camera program several years ago with a limited budget and a small number of cameras deployed on each campus. Four to six cameras were installed at its elementary schools, six to 10 cameras at its middle schools and 10 to 15 cameras at the high schools. These initial systems were composed of a mix of analog cameras with onsite digital video recorders (DVR) monitoring and recording.
"After we installed the first sets of cameras, the systems quickly received a lot of positive use, and we started getting requests for expanded capabilities," says Kass. "With the cameras, people could monitor areas of the school they were not able to see before. This helped users realize there was a lot they were not seeing."
With the initial installations, the district saw a reduction in vandalism and they were able to record several events that helped identify and apprehend suspects. However, it was the overall increased situational awareness that made the initial test a success. Administrators decided to install more cameras and build a more capable video management system. Over the course of the next few years, the district deployed cameras at several more school sites.
After trying to gain more functionality from their analog/DVR-based video system, the district contacted Anixter and asked if they could suggest a path to move forward with migrating to an IP-based system. Anixter had been involved in the district's cabling infrastructure for several years and saw success in Milestone-based IP video systems with other customers, including another school district.
"Our suggestion was to go with Milestone, but knowing what challenges the district had faced with the proprietary analog system, we suggested they do a sideby-side evaluation of the top three video management software (VMS) platforms that we worked with," says Bob Thibault, Anixter's Alaska territory manager. "This was a controlled evaluation that lasted for several months. We helped make sure they used the same integrator and the exact same cameras in each system. After reviewing and meeting with the different schools and having the principals visit the alternate schools, the district unanimously decided on the Milestone platform."
Once Milestone was officially chosen as the VMS, the district requested bids from the local authorized Milestone integrators. Siemens Industry Inc. Building Technologies Division was the integrator chosen.
The district then decided to have a single integrator perform all the camera programming and configuration, regardless of which contractor was doing the camera installation. Siemens was awarded a contract to support all cameras and installations for Milestone at all the Anchorage schools.
Since then the district has installed 50 Milestone systems. As funding becomes available, they continue to upgrade and expand more schools to Milestone VMS.
"At this point, every school in the district has some sort of camera system," says Kass. "We have the older systems still in place in about half the schools, but as IP cameras continue to get better and less expensive, we look at new models to meet our needs in specific areas. Perhaps longrange zoom cameras and some specialty cameras for monitoring playgrounds and parking lots will be considered."
Intuitive Features Make Camera Systems User-Friendly
An important component to the district's success with the video system involved Milestone's certified instructors, who provided detailed training and instruction for about 100 Anchorage SD administrators, security professionals and IT personnel. This training, as well as the fact that the new system is so intuitive, helped make the new security cameras effective, right from the beginning. Now, if users have questions, they can just access the video surveillance system's help menu, which cuts down on calls to Kass.
To address bandwidth issues, the systems are leveraging Milestone Federated Architecture for all the school servers, keeping all the recorded video onsite but allowing administrators to access the connected systems from a single central location, no matter where they are on the network.
Over the past three years, the district has deployed 1,270 Milestone device licenses with a total projected scope targeted at 2,700 cameras in the future.
The district's policy is to keep recorded video for 30 days with individual schools archiving events as needed. The district uses Cisco IP network components, so all switches are Cisco standardized, and all district IT personnel are Cisco certified.
How 1 High School Improved Safety with Security Cameras
A.J. Dimond High School is one of eight comprehensive high schools in Anchorage SD, home to approximately 1,750 students and more than 150 faculty and staff. After an extensive upgrade and facility expansion, administrators and integrators took advantage of the school's updated infrastructure and pathways to install an IP-based video security system.
Now the high school has 80 cameras installed throughout the campus. Many cameras are internal, with public display monitors in view to help act as a visual deterrent to vandalism and crime. Perimeter and parking lot cameras are also in use. A dual-server system accommodates the volume of video bandwidth without taxing the server too much.
Officer Mark Wells is the school resource officer for the high school. He works onsite to reduce juvenile crime through law enforcement, education, and prevention programs. His goal is to provide positive law enforcement support that concentrates on safety and security, and to encourage relationships between officers, school administrators, teachers and students.
Wells uses the Milestone video surveillance system at the school on a daily, if not hourly, basis. Although he wouldn't describe himself as a technical person, he has a great deal of appreciation for the system's ease of use.
"The Milestone system is really simple," Wells says. "If I need a camera that's not on the screen, I just drag and drop it over from the list of networked cameras, and it's then in my view to work with."
Wells is responsible for A.J. Dimond High School as well as for Mears Middle School and the elementary schools that feed into both schools.
"I monitor several different systems, but from a usability perspective, they're all pretty close to the same," he says. "The systems are all Milestone-based, so I'm very comfortable going to each school, accessing their video, navigating the system and researching events. The system is intuitive enough that I can navigate and use each system."
Wells added that the system's search mode saves him and administrators a great deal of time. From locating missing equipment to missing students, security cameras have become an invaluable tool for forensic research.
"If we noticed something missing in the past, we would have no way of tracking it down and figuring out what happened," he says. "With the Milestone system, I can plug in a specific date as a search start point, and usually within about 10 minutes, I can figure out when something disappeared and who was in the area at the time. That's how I judge any website or application: if I can get in and quickly find what I need."
---
Courtney Pedersen is Milestone's communications manager.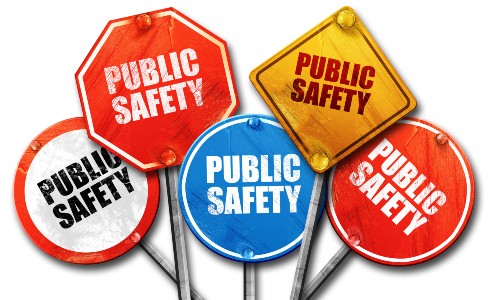 Leading in Turbulent Times: Effective Campus Public Safety Leadership for the 21st Century
This new webcast will discuss how campus public safety leaders can effectively incorporate Clery Act, Title IX, customer service, "helicopter" parents, emergency notification, town-gown relationships, brand management, Greek Life, student recruitment, faculty, and more into their roles and develop the necessary skills to successfully lead their departments. Register today to attend this free webcast!