Tennessee House, Senate Pass School Safety Act of 2018
If approved by the governor, the bill would allow local education agencies to hire off-duty law enforcement officers to serve as armed school security officers.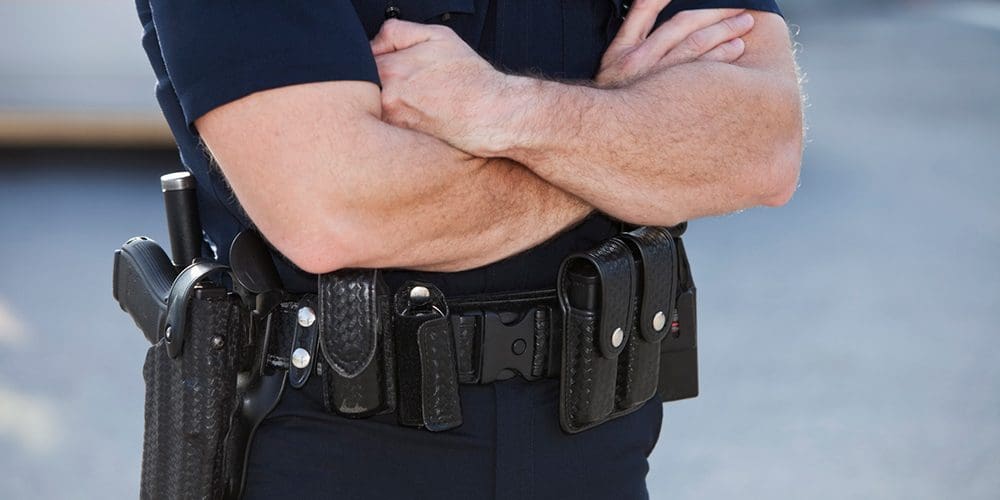 A school safety bill that would allow Tennessee schools to hire off-duty police officers now sits on the desk of Governor Bill Haslam to be signed into law after it was approved by both the House and the Senate.
House Bill 2129, also known as 'The School Safety Act of 2018', would allow local education agencies to adopt policies to allow off-duty law enforcement officers to serve as armed school security officers, reports WATE.com.
"This is a very important bill, a bipartisan bill, regardless of where you are on the issues, to keep kids safe," said Representative Micah Van Huss, the bill's sponsor.
The bill establishes the framework for a memorandum of understanding between local school systems and law enforcement agencies, requiring both parties to agree on the type of firearm off-duty police officers can carry and the manner it may be carried, according to JCP.
Wages and schedules must also be agreed upon between the school system and participating law enforcement agencies.
"The governor did put $30.2 million into the budget for school safety. The schools can pay for it however they want. If they want to raise private funds to do it, if they want to use their funds, grants from the state or the federal government this allows them that process for them to do that," said Huss.
Earlier this month, Governor Haslam ordered the first-ever safety assessment of each Tennessee public school before the start of next school year. There are over 1,700 public schools in the state.
The governor's proposed 2019 budget includes $10 million annually for recurring school safety grant funding and $30 million to pay for increased school security.
One recommendation from a task force formed by Haslam included boosting the number of school resource officers statewide.
The bill also states off-duty officers working school security are prohibited from "addressing discipline issues that do not constitute crimes and do not impact the immediate safety of the students or staff."
In order to participate, each chief of police or sheriff must prepare a list of officers or deputies they deem qualified to serve as armed security and submit it to the local school system they would be working with.
Following the 2020-2021 school year, each participating law enforcement agency would also be required to submit a report to the state outlining any security deficiencies at the school they work in.
"Emotionally, this wasn't the hardest bill I've worked on, but physically, this was the most time I've spent on a bill. I have a folder for every bill I've done and this bill was the thickest folder I've ever had," said Van Huss. "I met with the Department of Education (and) the Department of Finance and Administration at least twice a week for a month-and-a-half (and) also met with the governor."
Read More Articles Like This… With A FREE Subscription
Campus Safety magazine is another great resource for public safety, security and emergency management professionals. It covers all aspects of campus safety, including access control, video surveillance, mass notification and security staff practices. Whether you work in K-12, higher ed, a hospital or corporation, Campus Safety magazine is here to help you do your job better!
Get your free subscription today!