3 Ways You Can and Should Support Gender Diverse Students
Familiarizing yourself with common terminology and inclusive language is just one way to ensure gender diverse students feel safe and supported.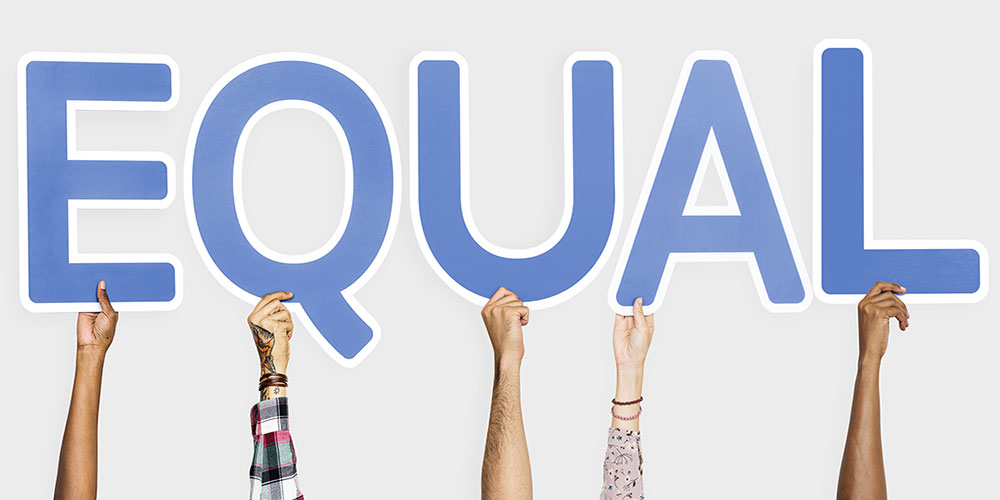 Savage also recommends, when possible, using language that is inclusive to all students, no matter what pronoun they prefer for themselves.
"When I work with teachers, I encourage them, at the universal level, to use as inclusive of language as much as possible," he said. "I do a lot of public speaking. I used to get up and do the normal, 'Good evening ladies and gentlemen, thank you for being here.' I've excluded members of my audience by doing that. I've gotten away from that and it might be something like, 'Good morning, Texas.'"
For teachers, instead of saying, "Good morning boys and girls," Savage recommended, "Good morning first graders." Or, instead of using the terms "homecoming king" or "homecoming queen," some schools have opted to use "homecoming ambassadors."
Overall, using general language when possible ensures no students feel excluded when being addressed as a whole.
"Gender isn't going away. We still honor every kiddo in that room for their gender identity and the pronouns they use, but universally, we try to be as inclusive as possible."
2. Don't Make Assumptions
No one likes when assumptions are made about them. Each of our stories is unique, says Savage, and we want to be respected for who we are and not what we're presumed to be.
For instance, not every transgender student has been rejected by their families. Not every transgender student had a troubled childhood. Not every transgender student has had sex affirmation surgery.
"Every family, every kid, every adult is different. It's good to have some general information, but we always have to look at everyone as an individual, just as we do with race or any other form of identity. Just because we think we see a person of a certain race or we know them to be of a certain race, we can't assume everything we know or think we know about that racial group applies," Savage said. "Yes, there are certain experiences and histories that come with being a person of a certain race, but their individual experiences might be very different in other ways. We need sensitivity, we need awareness — we always have to look at people as individuals, learn about them and use that information to our benefit. The same applies to this issue."
Again, if you are not sure about pronouns, just ask.
"All of us will encounter people where some of them are familiar to us. Their cultures are familiar to us, the lives they lead are familiar to us, and that is comforting in some ways and perhaps makes that person's job a little easier," he said. "We will also encounter people who are different from us in many ways — culturally, lifestyle and otherwise. And sometimes that brings up stereotypes and fear, which is a natural part of being human. But in those moments, we as educators have to get in touch with our thoughts, feelings and emotions. What's being triggered by the difference? We have to examine where the gap might be between where we are at and where we need to be to optimize that child's potential for success."
3. Publicly Support Transgender and Gender Diverse Students
Savage urges administrators and staff to take a public stand that will send a message to students that their safety and inclusion is more than just policy.
This can be done through signs and other public displays reiterating a strong commitment to every student's safety and reminding children and adults that being vigilant about supporting all students is a practice of your school.
Safe zone stickers and gender safe spaces or groups, like Gay/Straight Alliances (GSA), are also an effective way to show support. Although not every student will seek out the adult behind a safe zone sticker or the individuals behind a gender safe space or group, simply knowing there are safe people in the school can be lifesaving for many kids.
Another effective way to show support is to memorize gender identity talking points so you are not caught off guard by anyone who may question your schools' inclusiveness. Examples include:
"Our school is a place where all students and families can feel welcome and thrive."
"We encourage all students to be themselves and we appreciate the uniqueness and perspective that each student brings to the school."
Next, Savage recommends school libraries have age-appropriate books on gender identity. Approximately 80% of transgender adults said they knew they were different before leaving elementary school or by the age of 10.
"Everybody deserves to see themselves reflected in the curriculum," he said. "Having access to a variety of materials for a variety of identities — race, gender, so on and so forth — is critical, and so is ensuring there are appropriate developmental books for each grade on this topic."
For pre-school and early elementary, Savage referenced a book titled "Red: A Crayon's Story." In this book, a blue crayon is mistakenly labeled as a red crayon and struggles with his identity. While there is no mention of gender diversity, it gets at a number of identity pieces and has often been used to get the gender identity piece across.
Finally, be sure to "honor the individual," as Savage described. Approximately 42.1% of gender diverse students said they were prevented from using their declared name or gender identity. Allow students to choose their own and respect their decision.
Savage acknowledged that supporters of gender diverse students are not going to win everybody over.
"But my goal is always in the moveable middle. For those who are already on board – the choir – the choir sometimes need practice and a new song. For the moveable middle, you're perhaps winning more of them over. And for those who just won't budge, we do everything we can to make sure they have access to the information and they have access to the expectations," he said. "Put the information out there and help move more people along."
Reassuringly, Savage has not encountered a lot of resistance in schools — even those who are "supremely entrenched in their beliefs."
"At the end of the day, most people are there to do right by kids. And even when people have differences of opinions for a variety of reasons, the mass majority of them know what to do to work hard for that kid, and so I want to get that message across, too."