Lunch Monitor, SRO Praised for Stopping Armed Man in N.C. High School
An administrative staff member, assistant principal and SRO all played their part in keeping Smith High School students safe and apprehending an armed man.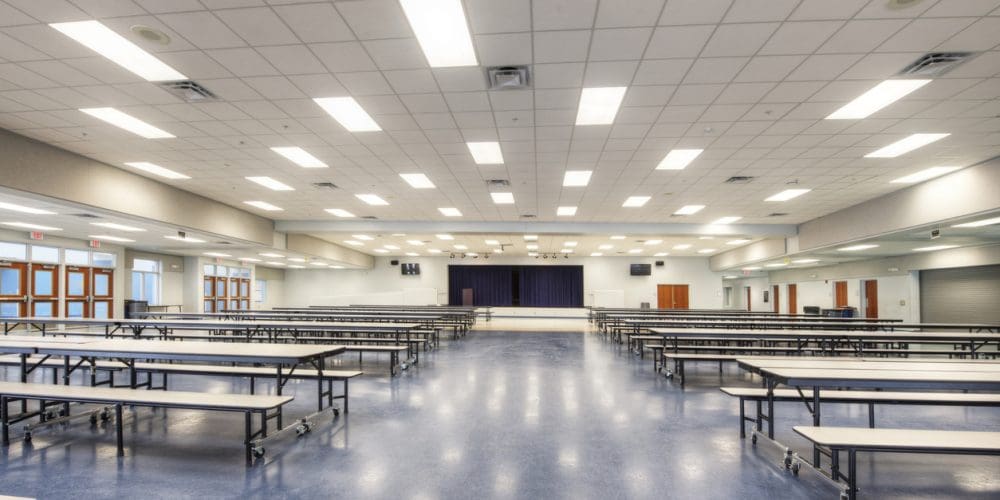 A man carrying two concealed handguns was arrested Monday afternoon at Smith High School in Greensboro, N.C, thanks to three employees.
Patrick Jordan, a staff member monitoring the cafeteria that day noticed a strange man who he knew did not belong.
Jordan confronted the man, who revealed he was carrying a handgun by lifting up his shirt, reports Kare 11.
"I was definitely caught off guard when I saw the firearm, but you don't have time to hesitate. It is literally a life or death situation," said Jordan.
Upon seeing the weapon, Jordan and assistant principal Lashonti Hines immediately called for the school to be put on lockdown.
"Our students moved swiftly. A lot of them even told me they saw my face, they saw my movement and they could tell something was serious," said Hines.
While the cafeteria was clearing out, the gunman, Steve Spence, walked back to the courtyard area of the school where he had entered the cafeteria.
School resource officer D.K. Evans chased and apprehended Spence, who then pulled out a second handgun.
"In less than a minute, the SRO was in the courtyard and confronted this individual where the individual pulled two handguns out, one in either hand," said Greensboro Police Chief Wayne Scott.
Scott confirmed Spence never fired his weapons and was arrested at the school.
Police later found out Spence had arrived at the school in a stolen car where they discovered several magazines and a backpack of bullets, reports WLTX 19.
According to court documents, there was a list of at least five people whom Spence was planning to kill, two being Smith High School staff members.
Spence is also wanted in Virginia for "brutally beating his current girlfriend," said court documents, and appeared in court Tuesday afternoon.
One response to "Lunch Monitor, SRO Praised for Stopping Armed Man in N.C. High School"