Physical Security: Are We Protecting People or Trapping Them?
Although access control solutions can save lives, when inappropriately deployed, they could prevent or delay evacuation, placing more people in harm's way.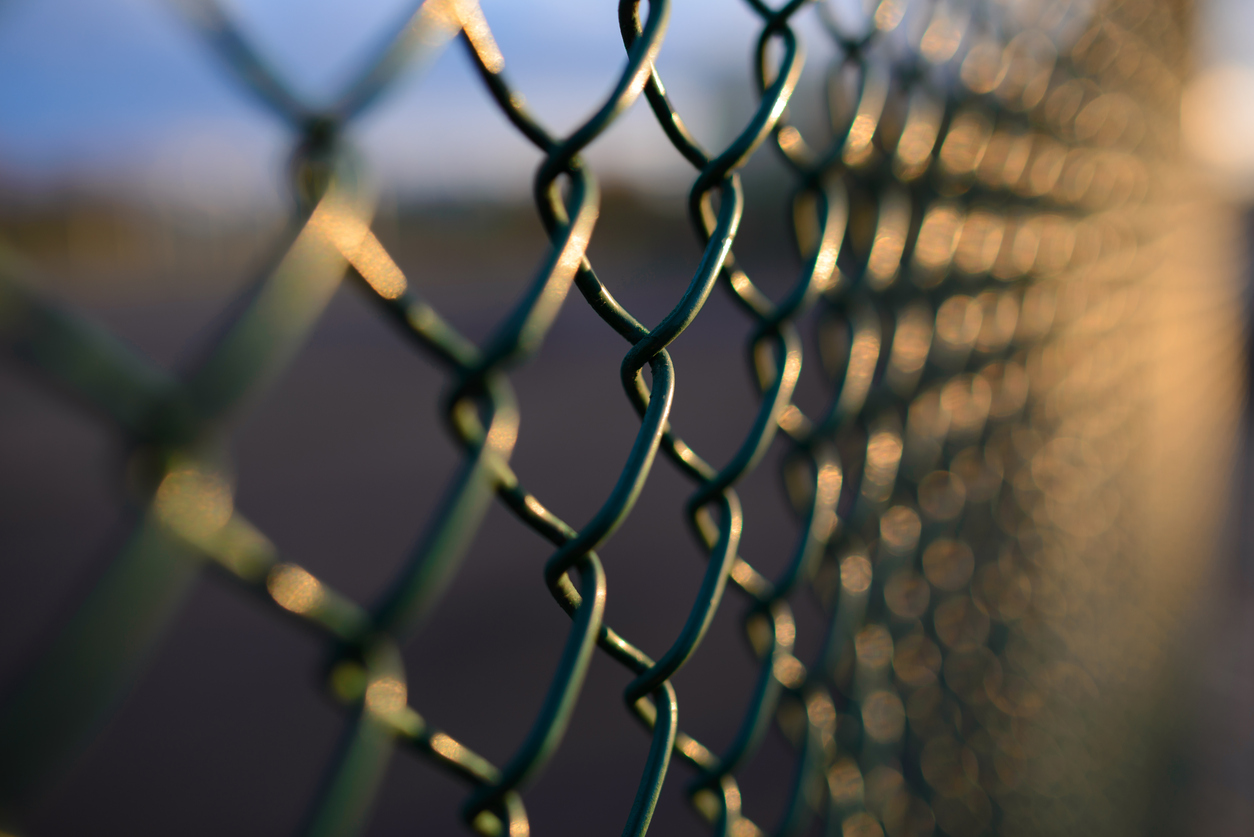 Placing multiple gates allowing egress from the perimeter would ensure faster evacuation from the facility. These gates should be limited to egress for civilians and should only have an ingress function for arriving emergency responders. Making allowances for mass evacuation ensures arriving police, fire and EMS units entering the scene 5-10 minutes later will not encounter blocked ingress points or mass casualties outside of the facility. It would also allow law enforcement to enter grounds without unduly exposing and slowing officer's approaches by making them scale fences.
Only Apply Window Film Where Appropriate
Another major issue is the liberal application of safety or ballistic film over perimeter windows. In a mass evacuation, windows may be used as exits. Buildings having windows capable of human egress are not a concern. However, many facilities have windows that open only enough to allow minimal airflow. In more modern constructed buildings, greater emphasis is placed on heating and cooling conservation. These windows have minimal to no openings and would have to be shattered by occupants to allow an emergency exit.
Covering these windows with safety or ballistic film could effectively trap room occupants and could create a kill box for the active shooter or terrorist when it is breached under traditional lockdown. It also could have a debilitating effect on responding fire or law enforcement. Breaching of the facility by fire personnel would be time-consuming if the interior hallways were not useable as evacuation routes for trapped occupants. Rooms could quickly become filled with smoke and extremely difficult to ventilate.
Law enforcement would be severely impacted if engagement from the perimeter of the building was limited. Breaching windows to gain entry or engage threats inside of rooms would be extremely difficult. In a Beslan (School siege, 2004) style operation, the buildings physical security measures could result in fortification for the terrorists and restrict the ability of law enforcement to
respond. These types of actions give the terrorists large numbers of trapped civilian hostages, a situation which rarely ends well.
Shatterproof or ballistic film can be an appropriate security measure when used on hallway door glass and hallway windows. It would slow down the intruders while still allowing for a mass evacuation from rooms. It could also assist those who could not leave by temporarily securing their location. Facility access/egress doors and windows in close proximity may also be locations for this type of security measure. This approach would strike the delicate balance between over-securing a location and not taking any physical security measures at all.
Aggressors Modify Their Tactics to Fit Circumstances
Some publications are placing greater emphasis on preventing ingress following the tragedy at Sandy Hook Elementary School. It has been my experience that the aggressor will always find a way to adapt their tactics to non-adaptable physical security or non-option based plans. The Virginia Tech gunman carried out his attack based on his expectations of lockdown tactics being employed by his victims. In almost every instance, his expectations were met by his victims. During the same incident, rooms that adapted response before contact or just after contact experienced fewer casualties.
The fact remains that most attend the school or work in the facilities allowing most incidents to begin inside, not outside. Planning should be for the next incident, not the last. The real bad guys are studying and learning. Our training and physical security should not be helping them.
---
Lt. Joseph A. Hendry is with the Kent State Police Department.
Read More Articles Like This… With A FREE Subscription
Campus Safety magazine is another great resource for public safety, security and emergency management professionals. It covers all aspects of campus safety, including access control, video surveillance, mass notification and security staff practices. Whether you work in K-12, higher ed, a hospital or corporation, Campus Safety magazine is here to help you do your job better!
Get your free subscription today!