35% of Parents Won't Have Any Childcare if Schools Don't Reopen
A survey from Healthline also found 21% of parents have no choice but to leave their children home alone while they go to work.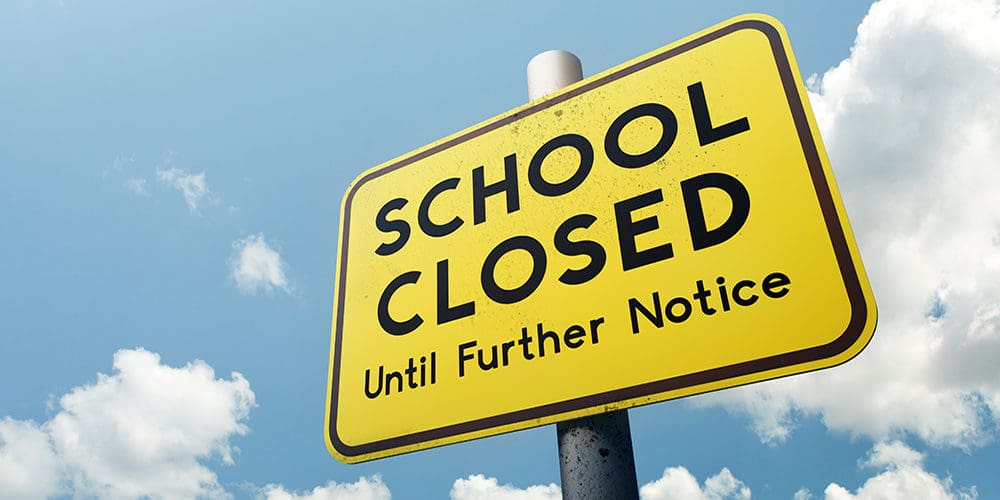 Results from a survey sent to American parents show they are anxious about the potential impact on academics, health and family finances if schools do not reopen in the fall amid the coronavirus pandemic.
The survey of more than 2,000 U.S. adults was conducted online by Propeller Insights on behalf of Healthline, a digital health information site, from June 16-19, 2020. It looked at how parents will cope with virtual learning, work and the cost of additional childcare if schools stay closed, and the stress of unknown health risks if they do reopen, according to Healthline.
A third of parents said they are still waiting to hear what the back-to-school plan is for their child's school. Of those who have heard the plan, 33% don't trust it will work. Only 10% of parents reported feeling comfortable sending their kids back to school. The remainder are waiting for:
A vaccine (37%)
Their child's school to meet CDC guidelines (36%)
America to enter Phase 4 of reopening (34%)
Their local school district to determine if it will reopen (32%)
Another 23% said they don't plan on sending their child back to school in the foreseeable future.
Further findings include:
54% said childcare will be a financial burden if school don't reopen
35% won't have any childcare
48% of parents making under $50,000 a year won't have childcare
26% of parents who make $50,000-$75,000 a year will be unable to return to work
60% said facilitating their child's remote learning at home adds significant stress to their day
In addition, 21% of parents said that they have no choice but to leave their children at home while they work. For those families, their top five greatest concerns about leaving their kids unsupervised are:
They will fall behind academically (39%)
They will be socially isolated (39%)
They will eat too much junk food (35%)
They will not get enough exercise (32%)
They will be depressed (28%) or scared (27%)
"American parents of school-age children are truly stuck between a rock and a hard place," said Dr. Elaine Hanh Le, Chief Medical Officer of Healthline Media. "If their kids can't go back to school, many parents will be unable to work or afford childcare. If parents can do either, they may be risking their health, the health of family members, or of their larger community."
To help parents, Healthline has published a COVID-19 resource hub with more than 500 evidence-based and medically approved articles addressing many aspects of the pandemic.