Oxford High School Students Make Soft Return 41 Days After Shooting
Students will attend class at the middle school for two days a week until renovations at the high school are complete.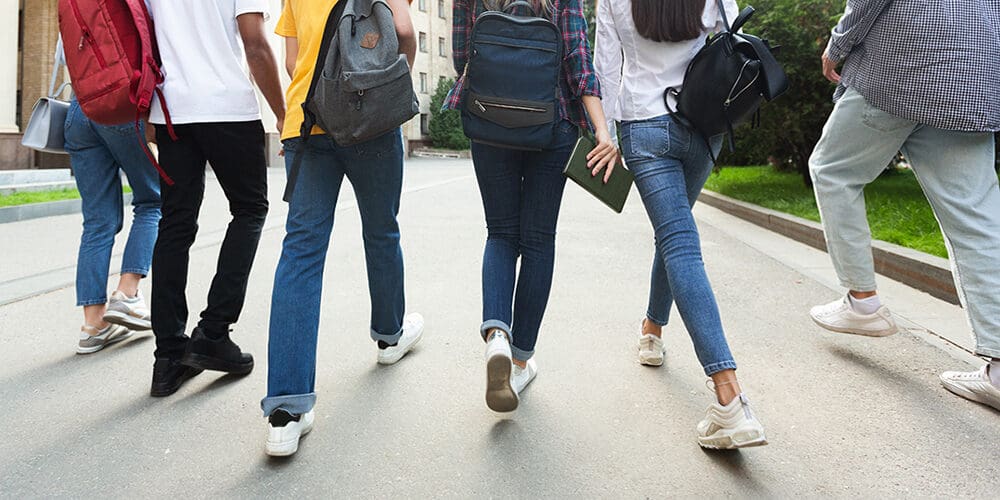 OXFORD, Mich. — Oxford High School students began a gradual return to the classroom today, 41 days after a mass shooting that left four students dead and seven people injured.
For the next two weeks, the students will attend class at Oxford Middle School for two half-days in order to get reacquainted with each other, reports Local 4 News. Officials said they want to ease students back into academics while assessing ongoing trauma and offering mental health support. There will be no remote learning on the other days but students will have the option to receive additional assignments that align with the curriculum.
The week of Jan. 24, students are expected to return to the newly renovated high school. Renovations are expected to be completed by Jan. 17. High school athletic practices will resume this upcoming Monday with competition set to start on Jan. 24 as well.
To help prepare for a return to the building, the district will be holding three open houses to give parents, students and teachers the opportunity to walk through the facility themselves. Trauma specialists will be onsite to offer support.
"Our hearts are broken but our spirit is not," said Oxford Schools Superintendent Tim Throne.
Last Monday, Oxford Middle School students returned to the classroom on a hybrid schedule. The students are attending in-person classes on the three days high schoolers aren't there and will learn remotely the other two days.
Upon their return, middle school students were given clear backpacks to use for the foreseeable future. High schoolers will also be required to use clear backpacks.
Other safety measures implemented in each Oxford Community Schools building include law enforcement, counselors and professionally trained trauma specialists, and a team of trained therapy dogs, among others.
The student shooter remains in custody and has been charged as an adult with murder. Last Friday, he waived his right to a preliminary hearing, meaning his case will go straight to trial, NBC25 reports. His parents also remain in jail and are facing involuntary manslaughter charges. A judge has denied their request to lower bonds, which remain at $500,000 each.