Nearly Half of NYC School Cafeterias Had Critical Food Violations in 2017
A new study found 1,150 instances of critical food violations, 617 of which included evidence of vermin, in nearly 700 NYC school cafeterias in 2017.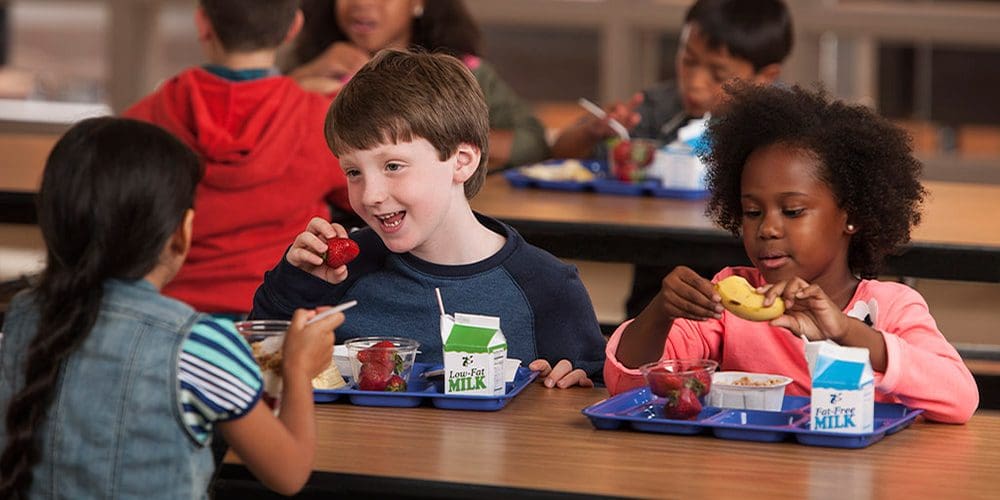 A newly published study shows disturbing health code violations were found in hundreds of New York City public school cafeterias in 2017.
The research was conducted by the CUNY Graduate School of Journalism and uncovered 1,150 instances of critical violations, defined as conditions that could cause someone to become ill from eating food, in nearly 700 school cafeterias.
A total of 1,407 cafeterias were inspected by health officials in 2017. In those cafeterias, 617 critical violations that were found showed evidence of vermin, reports Fox 5.
Some examples given in the study include live roaches and 600 fresh mice droppings found at PS 398 in East Flatbush, Brooklyn and 1,500 flies found in the kitchen at MS 137 in Ozone Park, Queens.
The MS 137 infestation was discovered on July 12. Four days and two additional inspections passed before the infestation was cleaned up, according to Food Safety News.
Second-year CUNY journalism school student Pauliina Siniauer, a contributor to the report, says the findings should raise red flags for families.
"It's a health risk. Critical violations can get kids sick," said Siniauer, who based her report on data she obtained with a Freedom of Information Act request. "We found that kids were vomiting and getting sick from the food."
Solomon Ramdas, whose 14-year-old son used to go to MS 137, says he would tell her stories about bugs in the cafeteria. Her 11-year-old daughter, who now attends the school, tells her similar stories.
"The system has to change," Ramdas said. "I have heard stories about roaches in the cafeteria. My daughter doesn't eat here. The kids always get sick."
At least five suspected outbreaks of foodborne illnesses since 2016 are also believed to have stemmed from norovirus.
In January 2016, more than 200 students at PS 12 in Woodside, Queens contracted norovirus. According to the CUNY report, the school was shut down the day after the illness broke out. The Department of Education, however, says the school was not shut down and that there was no connection between illnesses and the cafeteria.
In December 2016, more than 100 students and staff caught norovirus at P.S. 83 in the Bronx. The school was subsequently closed and disinfected and three general health violations were found, according to the report.
Data from the Department of Health indicates health inspectors found an average of two violations per school cafeteria inspection, although some schools had no violations. The data also shows the number of mouse and roach violations were up in 2017 but fly incidents were down.
Cafeterias Understaffed Following Launch of "Free Lunch for All"
The report comes five months after Mayor Bill de Blasio announced free lunches in all city schools for any student who wants them. The program, called "Free Lunch for All", is paid for through a federal program and provides lunches in the nation's highest-poverty schools. The report found four dozen school cafeterias with the worst violation records were serving the city's poorest students.
Shaun D. Francois, the head of the labor union that represents the school food workers, says the staff is highly overworked and understaffed and city officials have not followed through on plans to hire 2,000 additional cafeteria workers since the program launched.
"For mice droppings, because of staffing, they can't clean because they're busy running around serving kids," said Francois.
City Education Department spokesman Michael Aciman says roughly 98 percent of schools passed their health inspections in 2017, which is the equivalent of a B or better if the school cafeteria were a restaurant rated by the city.
"Nothing is more important than the health and well-being of students and staff," Aciman said. "We work closely with the Department of Health to immediately investigate and address any violation."